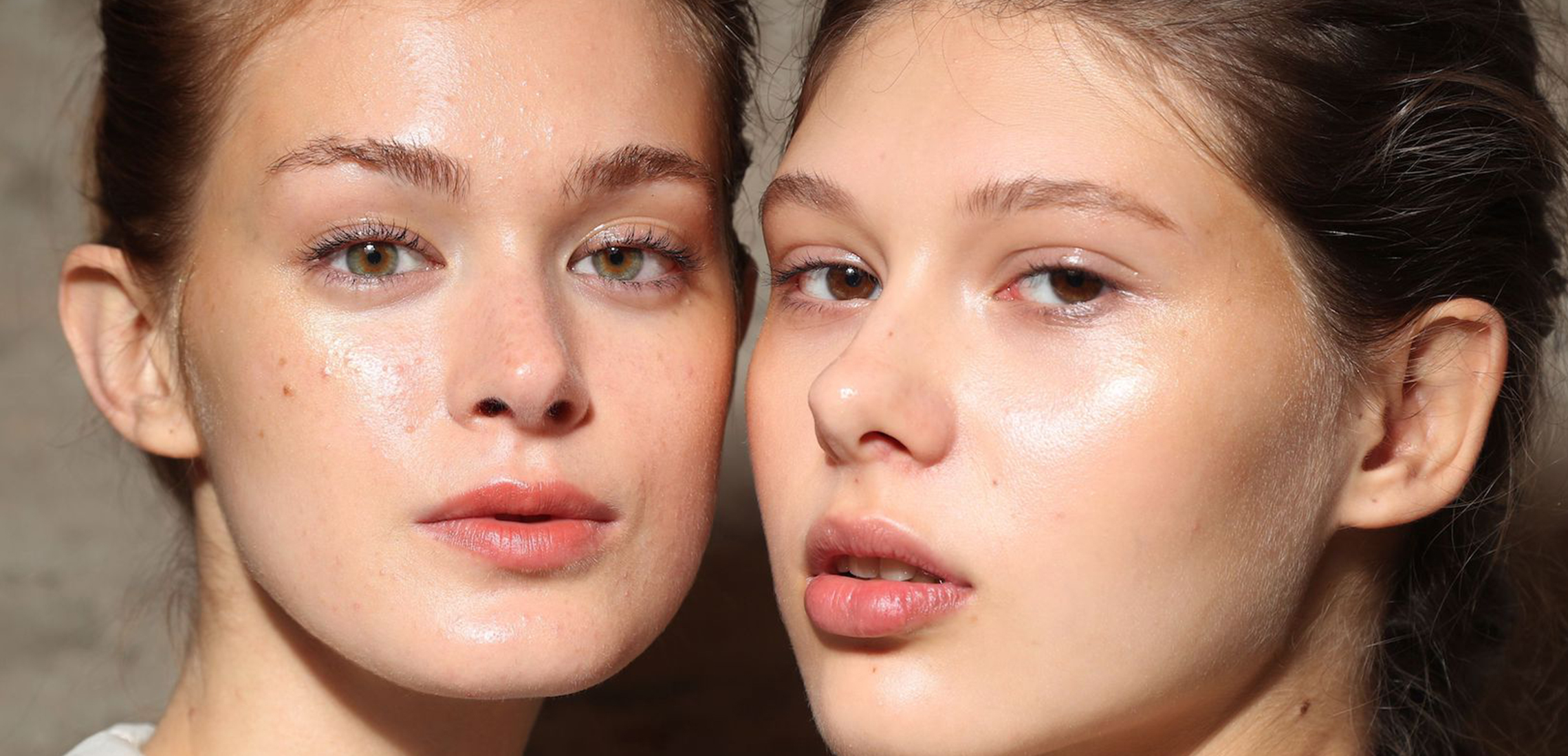 I Went On A 3 Month Skin Journey And Here's Why You Should, Too
My skin, just better
---
Not to sound self-absorbed, but I'm making 2022 all about me.
Let me explain. For the past two and a half years, I have been busy changing nappies, wiping bottoms, singing nursery rhymes, negotiating with a tiny dictator, organising play dates, attending said play dates (and subsequently breaking up fights), making healthy snack boxes (that go uneaten), playing with Dulpo, and all the rest that comes with raising a very demanding, wide-eyed, full-of-spark kid.
Tack that onto nine months of pregnancy where I was literally too sick to get out of bed to even make a piece of dry toast (hyperemesis, you got me good), and I've not put myself, my wants, or my needs first since September 2018.
Well, that's all about to change this year, because I'm making me-time a priority. And while most parents will agree with me that me-time usually equates to a quick cat nap, folding the washing, or making dinner for the whole family, I'm determined to squeeze in the occasional skin treatment to make myself feel good again. So, help me, it will happen.
To prove my dedication to the cause, I've begun a four-treatment skin journey with Artisan Clinic with the help of their Dermal Therapist, Vanessa. I'll be visiting her over the course of the next few months to reinvigorate my skin with some long-overdue love in the form of facials. Lucky gal, amirite?
Follow my skin journey with Artisan from tired, dull-skinned mum to a (hopefully) fresh-faced new woman.
TREATMENT #1: HYDRATE & HEAL
For my first facial, I visited Artisan's Hamilton space, which is calming and beautiful, and just the kind of environment I frankly need to spend more time in (read: adults only). After an initial consultation with Vanessa, in which we talked about my current skincare routine (limited), my skin issues, and the outcome I hoped to achieve with regular visits, Vanessa suggested we kick things off with a 60-minute HydraFacial, Rationale mask, and LED Light Therapy treatment. The purpose was to reset my skin, strip it of the nasties that have been building up for God knows how long, and prepare it for future facials.
A HydraFacial, for those who haven't tried it before, is a three-part process of an exfoliation, a glycol infusion of hydration, and extraction (by machine, then manually) to resurface and stimulate collagen and elasticity for a brighter, more vibrant complexion. Basically, a gurney of your face.
Using a HydraFacial suction machine with tips that change as the treatment progresses, your skin is first gently exfoliated with a wet-like suction technique that, if I'm being honest, was slightly uncomfortable initially. It felt a little like sandpaper as it dragged across the face, but once I got used to the sensation it wasn't so bad. Next, Vanessa applied the glycol (which uses hyaluronic acid to hydrate) to my face, again using the machine.
Then, Vanessa changed the head of the suction machine to extract blocked pores and blackheads. To which, I might add, Vanessa said I didn't need much of. Go me!
Following this, I had a Rationale mask applied to hydrate my skin, which was left to sit for around 10 minutes. It was at this point that I'm pretty sure I woke myself with snoring.
Lastly, I had 13 minutes under LED to help any redness and induce a faster healing process. As I have a yellow undertone to my skin, I didn't notice any redness, even after the HydraFacial (stole a quick squiz in the mirror before steps two and three), though Vanessa said those with a pink undertone are more prone to it. During this time, my hands and arms were privy to a relaxing massage, which took the focus off the flashing light of the LED, despite wearing goggles.
After my treatment, I got changed and took a couple of selfies to assess the new me, and not to toot my own horn but can I just say, my skin was glowing.
Vanessa also showed me the watery brown gunk she had extracted from my skin, which was a crude awakening to say the least. I saw particles of debris floating in the brown liquid, all of which came out of my face. Divine.
I will say that having my skin scrubbed this efficiently revealed a little melasma around my hairline and a little under my eyes, which has been concealing itself under residue makeup and fake tan (despite my best efforts to cleanse every night). Perhaps this will be something we'll tackle down the track? Stay tuned.
Leaving Artisan, I was bummed my treatment was over, but the lovely Vanessa promptly booked me in for treatment number two (another HydraFacial – thanks to the amount of ick she managed to procure, it was advised I have another before proceeding with the next step in my treatment plan) and gave me a slew of Rationale products to use at home between now and my next me-time appointment. See you in three weeks, Artisan!
TREATMENT #2: THE GLOW-UP
Since my first visit three weeks ago to Artisan in which Vanessa identified slight skin concerns including dullness and dryness, I've kick started a simplified at-home skincare routine with Rationale products, and the results have been incredibly satisfying.
Using a mix of serums, hydragels, and a day cream with SPF in the morning, and a serum and night cream intermittently in the evenings, I've noticed a huge improvement in the brightness of my skin tone. Kudos Vanessa – you've reinvigorated this tired mug. Best of all, for anyone with very little time on their hands for self-pampering (aka me), the routine is straight-forward, quick, and oh-so effective. Tick, tick, tick.
Teamed with my first treatment in which we stripped my skin of impurities, I've been confidently going about my daily business makeup-free for the better part of three weeks, proudly flaunting a fresh-faced and fabulous complexion (who would want to hide this glow under makeup?!).
My second treatment at Artisan began again with another HydraFacial gurney, though this time instead of incorporating a Rationale mask and LED Light Therapy treatment, Vanessa recommended we finish with a couple of minutes of Laser Genesis™ – a non-invasive skin rejuvenating treatment that promises a vibrant, healthy, envy-inducing complexion she said is the treatment to book in the lead up to a big event. In layman's terms, your skin is gently warmed with a single laser beam in credit-card sized sections to encourage collagen production, plump the skin, soften fine lines, reduce redness, and give you a super glow. Basically, God's work.
Beginning on my forehead, Vanessa warned that this section of my face would be the most uncomfortable (hey, no pain, no gain, right?). As the skin on your forehead, temples, and cheekbones is thinner than your cheeks, the heat from the Laser Genesis™ has a little more bite as it moves over the bonier sections. Yep, can confirm, it bit me good. The promising news is that it's relatively quick, and throughout the process Vanessa regularly checked in with me to make sure I wasn't outside my comfort level. Once we reached the fuller parts of my face, the sensation was much more comfortable. In fact, by the time we were treating the second half of my face, I relaxed, warmed by the laser and a cocoon of blankets, and felt myself blissfully sink into the bed.
To finish up, Vanessa applied the morning Rationale products I've been using (serum, hydrogel and creme with SPF) to my face and promptly handed me a mirror to evaluate:
First thought: why didn't I know about this treatment before getting married?! I've never seen my skin look so flawless! I loved the immediate after-effects of the treatment – I looked fresh, healthy, super glowy, and like I could have jumped off the bed and waltzed straight into an important meeting with the Prime Minister.
Eager to keep the pamper-yourself-you-deserve-it ball rolling, I'm booked in for my third treatment at Artisan in two weeks time, where I'll be indulging in a 60-minute enzyme facial with Rationale products. Hey, it's a tough gig, but someone's gotta do it.
TREATMENT #3: RATIONALE RESILIENCE FACIAL

Not sure how you guys spend your midweek afternoons, but I've become a bit of a regular at Racecourse Road's Artisan clinic, popping in to see the lovely Vanessa who's been helping me refresh and brighten (and therefore, love) my skin with a series of facial treatments. Can confirm, she is a wizard.
Having had two previous HydraFacials, one of which also included a stint under the Laser Genesis, my third treatment was going to be a welcome reprieve from the gurney sensation of former facials. On this particular occasion, I was set for 60 minutes of facial massage and relaxation, during which I was promised total illumination.
After a quick discussion with V (we're on first letter basis now, btw), to whom I admitted my at-home skincare routine had gone out the window (hey, my Rationale samples had run out, what was I supposed to do?), she immediately recognised that I was a girl destined to be devoted to Rationale skincare for the rest of my days, and accelerated my new relationship with the oh-so-luxe Rationale Resilience Facial.
After a very thorough cleanse, V applied gommage – a hard-working exfoliant that kinda tingles – to my face. French for "erase", a gommage peel hardens as it's left to develop. As it does so, enzymes in the product break down dead skin cells, so when you rub the product off, the friction rubs away those dead skin cells, leaving you with a squeaky-clean canvas.
The next step (aka the best step) was the Rationale facial, where V massaged a specialised vitamin-infusion mask into my face with the aim to strengthen and illuminate my complexion. During this step, I experienced a new level of bliss, as V focused her energy on giving me the best facial massage I have ever had. Hands down. Every inch of my face was rubbed, kneaded, and pressed with the perfect amount of pressure. As for the mask itself, it was cooling and felt luxuriously thick as it was worked into my skin.
Post facial-massage-of-the-year, I spent perhaps around 10-15 minutes under LED to help increase that collagen production (hit me with it!), though it's hard to be certain of the exact time, as I'm pretty sure I drifted away with my thoughts as V massaged my arms, hands, and décolletage while I remained under the light.
To say it was hard to rouse myself from the treatment bed after this facial would be a bigger understatement than saying birthing a human doesn't feel "that bad", but I managed to pull myself together, finally, after several minutes of mental encouragement.
A quick squiz of myself in the mirror, and there wasn't an enormous change in the appearance of my skin, other than an obvious smooth, clean, and hydrated complexion. Though an incredibly luxurious and relaxing experience that I thoroughly enjoyed (like, a lot), it didn't have the same immediate 'wow' results I felt from treatments #1 and #2. But hey, sometimes I go to the gym, sometimes I eat cake.
TREATMENT #4: CLEAR + BRILLIANT
For my fourth and final (I'm not crying, you're crying!) skin treatment at Artisan, V brought out the big guns as a grand send off to ensure my skin got a lasting rejuvenating super dose. Clear + Brilliant uses a fractional laser that's rolled over the skin, causing minuscule injuries across the dermis layer which in turn promotes collagen production to go into overdrive. The end result: a toned and radiant complexion (or here's hoping).
Let me preface things by saying that before the procedure can begin, your face is numbed with a medical-grade cream which is left to sit for around 20-30 minutes. Ladies, let me tell you, you will want the numbing cream. Don't be a hero.
Once my face was well and truly deprived of the power of physical sensation, V got to work with the small laser, evenly distributing it over my face, starting with my forehead. In a cross-stitch motion, I detected (though was unbothered by) a slight prickling sensation that no doubt would have been a very different experience if not for V's prep work. Numbing cream, you beauty!
But, alas, that oh-so cocky feeling of victory was fleeting. The process itself takes around 15-20 minutes, and honestly, that's probably just about the tip of my threshold. As V reached the bottom half of my face, I felt the numbing sensation wear off, leaving me with a hot, almost sunburn-like heat radiating from the treated areas. Cue discomfort.
Full disclosure: I reckon my pain threshold is pretty average. I've snapped an ACL, birthed a child, and broken two fingers. I've also (very foolishly) burned myself to charcoal sunbathing in my former years, and the latter is up there with one of the most painful and uncomfortable experiences of my life. Since that catastrophic event, I've made every effort to avoid sunburn at all costs. And yet here I was putting myself through that very same feeling (minus the damage) while lying in a plush bed in a dimly-lit, air conditioned room. Go figure.
Sensing my discomfort as we neared the end, V applied a hyaluronic acid face mask to my skin to simultaneously cool it down and encourage an even, deep penetration of hydration through the injuries. It was a welcome reprieve from the heat radiating from my mug.
Leaving with a sad, slightly red, and somewhat sore face, I waved goodbye to my Artisan family and headed home to heal. For the next few hours, my skin continued to feel sunburn-level hot, even as I tucked myself into bed promptly at 8pm.
My instructions were to avoid washing my face until the next morning, and taking an antihistamine should I experience any swelling. For the next four days, my skin felt a little like sandpaper, though by day five it was mostly gone, minus a little flaking around my eyebrows. Exactly a week on from the treatment, I felt like my skin was bringing it home.
Writing this, I am two weeks post-treatment and feelin' pretty fresh. V says your skin regenerates generally around the 14-day mark, and looking in the mirror, I'm pretty happy with what I see.
For those after a quick one-treatment wonder, I highly recommend a HydraFacial with Laser Genesis for instant glow-worm status. This was by far my favourite skin treatment from my skin journey, and if you've got a number of big events penned in your 2022 calendar, it's the easiest way to put your best face forward.
But I reckon I'll keep this indulgent lil' pamper program of mine going just a little bit longer, as the results only get better the longer you commit. And boy, am I committed. That's right Artisan, you haven't seen the last of me!
To start your skin journey in 2022, book a consultation at Artisan Clinics here.