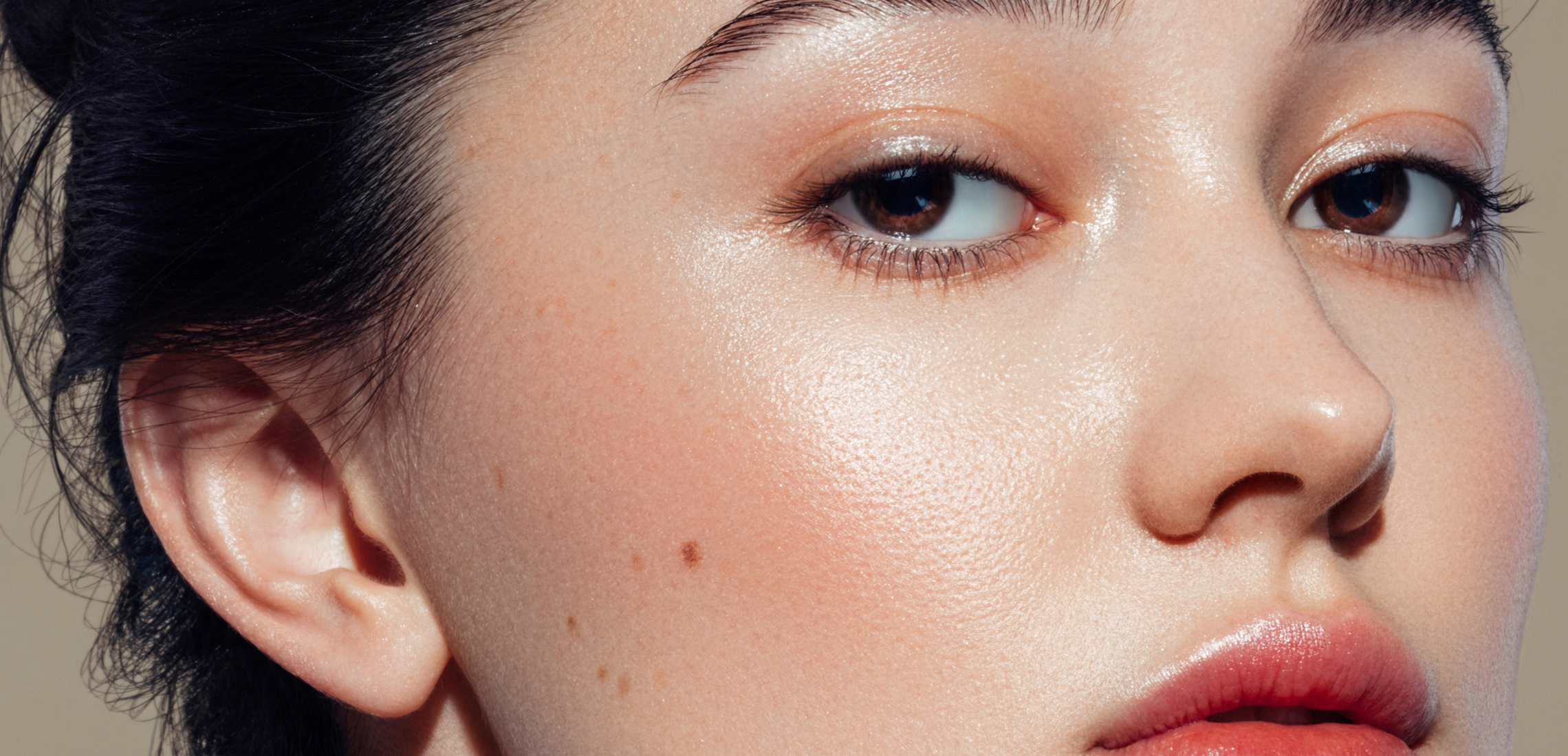 How To Tell If Your Skin Is Dehydrated, Plus Ways To Treat It
Quench your thirst
---
So, you think you're using all the right products in your arsenal (and diligently), but your skin just isn't improving? Dehydration might be the culprit. 
Not to be confused with dry skin (although the two are often related), dehydrated skin is a skin condition – not a skin type – that lacks the absence of water and can affect those with an oily skin type as much as those with a dry skin type. Who knew?!
To help you identify whether your skin is dehydrated and the ways to treat it, we spoke to Frida Fard, an Artisan Clinic dermal technician, and got the scoop on how to combat this pesky skin problem for a brighter, glowier, more hydrated complexion. 
What is dehydrated skin?
Knowing the difference between a skin type and a skin condition is the first step in understanding the basic principles of skincare. Skin type (dry, combination, oily, and normal) is the product of genetics, whereas skin conditions (acne, dehydration, inflammation, redness, and dullness) are problems that arise from either your skin type or improper care of your skin, meaning they can be corrected when properly treated. 
Contrary to popular belief, dehydrated skin isn't necessarily overly dry, it's just lacking moisture and tends to feel tight. And in fact, often those who experience it most are acne-prone or oily skin types, as the harsher products used to combat these issues tend to strip the skin of moisture – it's all making sense now! 
What causes dehydrated skin?
External aggressors are typically to blame for dehydrated skin, so things like sun exposure, air pollution, dry weather, not drinking enough water, drinking too much alcohol, an unbalanced diet, and chlorine all contribute to the lack of moisture in your skin. But there are other reasons you might experience that tight, itchy feeling, too: using products that disrupt your skin's pH can also contribute to it, alongside skin and health conditions like hypothyroidism, eczema, rosacea, and dermatitis. 
What are the signs of dehydrated skin?
Picture a thirsty plant: what springs to mind? Telltale signs include wilting, dry leaves that have lost their colour, cracked soil, and slow growth. Similarly, our skin possesses these attributes, too. Skin that's dehydrated looks dull, and will show premature signs of ageing, like surface wrinkles and loss of elasticity. Additionally, you may experience itchiness along with dark under eye circles, sunken eyes, flaky skin, and redness. 
What treatments are best for dehydrated skin?
Treatments that are rich in moisture and assist in the healing process of the skin are your best bet at fighting dehydration, alongside conscious lifestyle choices and a targeted at-home skincare routine. At Artisan, they have a slew of cosmetically-driven treatments and techniques to help you combat any skin concern. For those wanting an extra moisture-surge, Frida recommends regular skin treatments such as HydraFacial Deluxe, that includes a hydraglucan booster for an intense, double dose of moisture to hydrate, Rationale-based facials, and Laser Genesis to plump and improve your skin's elasticity, encourage collagen production, and reduce fine lines and wrinkles. For proof of the power of these treatments, read my Artisan skin journey here – the proof is in the pictures! 
What products can I use at home for dehydrated skin?
Stick to using water-based moisturisers, vitamin B and C, and book in for regular skin-quenching facials that'll top up the moisture levels. Frida recommends Rationale products – a powerful, yet gentle complex of organic hydroxy acids designed to refine and rebalance the skin while delivering hydration to elicit a soft, supple, healthy, and glowing texture, and are available to purchase through Artisan (can confirm from my firsthand experience – they really work!). Head into an Artisan clinic and speak to one of their dermal technicians, who can help customise an at-home Rationale treatment plan to suit you. 
Additionally, avoid using harsh chemical cleansers and oil based creams and any products that use a high percentage of acids and enzymes, and use SPF50+ daily.  
Aside from product recommendations and treatments, what else can I do?
Dehydrated skin can come down to lifestyle choices, so if you want to rehydrate your skin, Frida recommends limiting alcohol and caffeine, exercising regularly, drinking more water (around 2L per day), getting plenty of sleep, and of course, nixing the nicotine. 
Ready to say goodbye to a dehydrated complexion for good? Read up more on my transformative skin journey with Artisan here, then book a consultation with one of their skin therapists here. Happy skin days are coming!