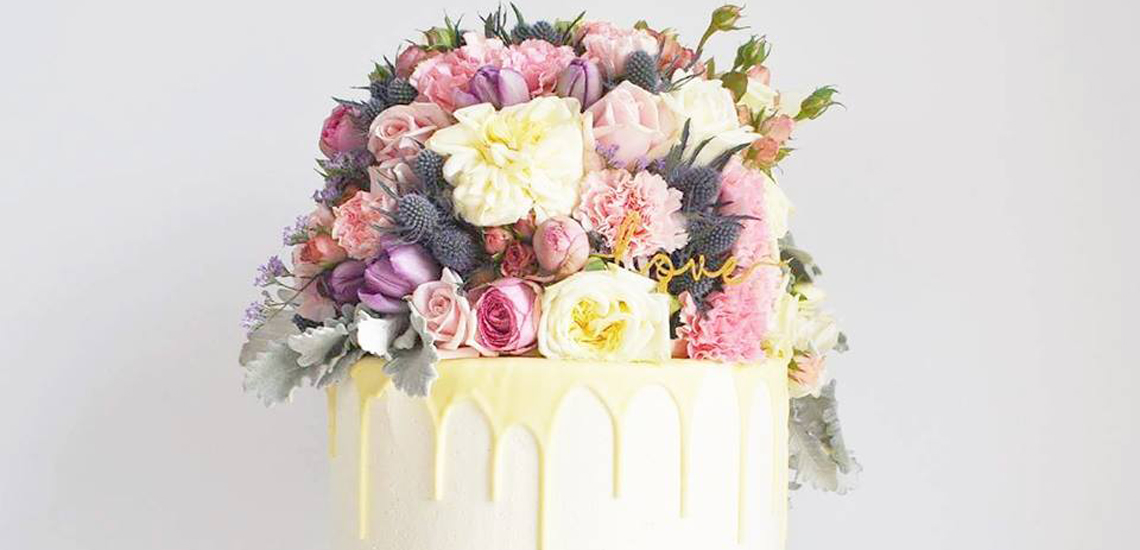 15 Best Birthday Cake Providers in Brisbane
A candle doth not a birthday cake make. It NEEDS to be special!
---
Hold up! We've updated this article with a few more Brisbane cake bakers that we love. Check out the new 2020 edit here!
Birthdays are a big deal and we only have them once a year, so they need to be done PROPERLY.
My dad will never live down the time he went to fetch a cake for my brother's birthday and instead came home with a box of Cornettos and candles. He learnt the hard way that candles don't just magically make something birthday-esque. You need a cake. And a bloody amazing one at that. Sorry, Dad.
To celebrate Style's 15th birthday, we've put together Brisbane's best 15 birthday cake providers. You're welcome!
Mr T's Bakery knows that without a special something to cut your knife into, a birthday party is just a meeting, so they make their cakes fresh everyday from the best recipes to make sure you get the perfect centrepiece for your important days. Plus, they make it super easy for you to create your dream cake on their website in five simple steps!
View this post on Instagram
Launched just last year, this bespoke cakery takes inspiration from fresh blooms and partners them with bold, feminine and whimsical designs. Each cake Rebecca creates is unique and will make a great centrepiece for that special event.
3. Anything by Jocelyn!, All Over Brisbane
Jocelyn's Provisions, Fortitude Valley | Cake & Bake, West End
Jocelyn Hancock is a Brisbane cake goddess, serving up her signature cakes and slices in Jocelyn's Provisions (privately sold in 2009) and opening Cake & Bake, late last year. With everything from flourless chocolate and Russian honey layer cakes to cinnamon and sour cream swirl cakes and rainbow cheesecakes, you need to try one of her creations.
At Cakes By Judy C they believe "the bigger the cake, the more delicious it is" and we tend to agree! With chocolate, vanilla and raspberry triple layer cake with pink ganache and a raspberry Swiss filling, cube cakes covered in hundreds and thousands, and layered chocolate mud cakes, they definitely go big or go home. Judy can also create customised flavours on request. Personally, I love the fairy floss triple layered cake. Judy C is amazing!
If you claim it's not a "real birthday" without a chocolate cake, we think you'll love the flourless chocolate raspberry and hazelnut cake topped with dark chocolate ganache toffee shards, raspberry jams and fresh raspberries. And they even make other gluten-free cakes on request!
6. Whipped Cake Co., Online (delivers to Brisbane and Gold Coast)
With the likes of Katherine Sabbath and Jonathan Massaad garnering huge followings on Instagram, we're continuing to see cakes that resemble works of art. Whipped Cake Co. makes all ordered cakes from scratch to ensure a one-off epic creation.
If you want a cake that you can happily gorge on without feeling like you need a birthday gym session, the girls at Nutri Hitt have you covered! They bake raw, vegan, paleo, gluten-free, dairy-free and refined sugar-free cakes.
8. Dello Mano, Brisbane CBD & Teneriffe
You probably already know their brownies are delicious but did you know that Dello Mano also does cakes? Their Golden Gaytime Ode Cake is INSANELY good and I need it in my mouth life. Like, now.
In business for more than 10 years, Carla and Scott Burns' Vanilla Pod has gone from strength to strength, transforming from a little suburban café to an iconic Brisbane hub and cakery. Vanilla is an essential ingredient in all Vanilla Pod cakes, which include cupcakes, tiered cakes, layered cakes, speciality cakes and novelty-designed cakes.
With more than 30 cake types and flavours to choose from, you can completely customise your cake's taste, look and texture. Whether you're after a trendy rainbow tiered cake or a square red velvet cake, your wish is their command.
It's your birthday; of course you can have an explosion of sugary delights in the form of an epic next-level cake! Sugar Bomb prides itself on corporate catering and premium custom cake decorating and boy are the creations AMAZING. Just check out 100 per cent edible KFC bucket cake below!
Feel like having your next birthday cake shaped like a luxury handbag or DJ turntable? Sweet Fix creates custom-design special occasion cakes in a variety of flavours, including chocolate mud, fruit cake, banana and cinnamon and jaffa cakes.
While the team at Cake That specialises in wedding cakes, that doesn't stop them from putting just as much detail and decadence into their birthday and special occasion cakes. When you order a cake from Cake That, you will have a cake debrief to make sure you're across every aspect of the design and taste.
Classic Cakes turned 19 this year – woohoo! All of their cakes are custom designed, created and baked in Holland Park West with seven decadent flavours, including caramel mud, red velvet and marble swirl and three gluten-free options, including orange and almond cake.
Sherie Harper is the resident cake maker behind The Flour Girl, a cake specialist specialising in wedding, novelty and special occasion cakes and cupcakes. Sherie's infatuation with cakes began seven years ago and since then, she's had many happy customers and has even been featured in Queensland Brides! Sherie is committed to creating a delicious memory for you, no matter the occasion.
Liked this? You'll love these!
What Does Your Favourite Cake Flavour Say About Your Personality?
Brisbane's Best Bakeries
Where to Go for Desserts and Drinks in Brisbane