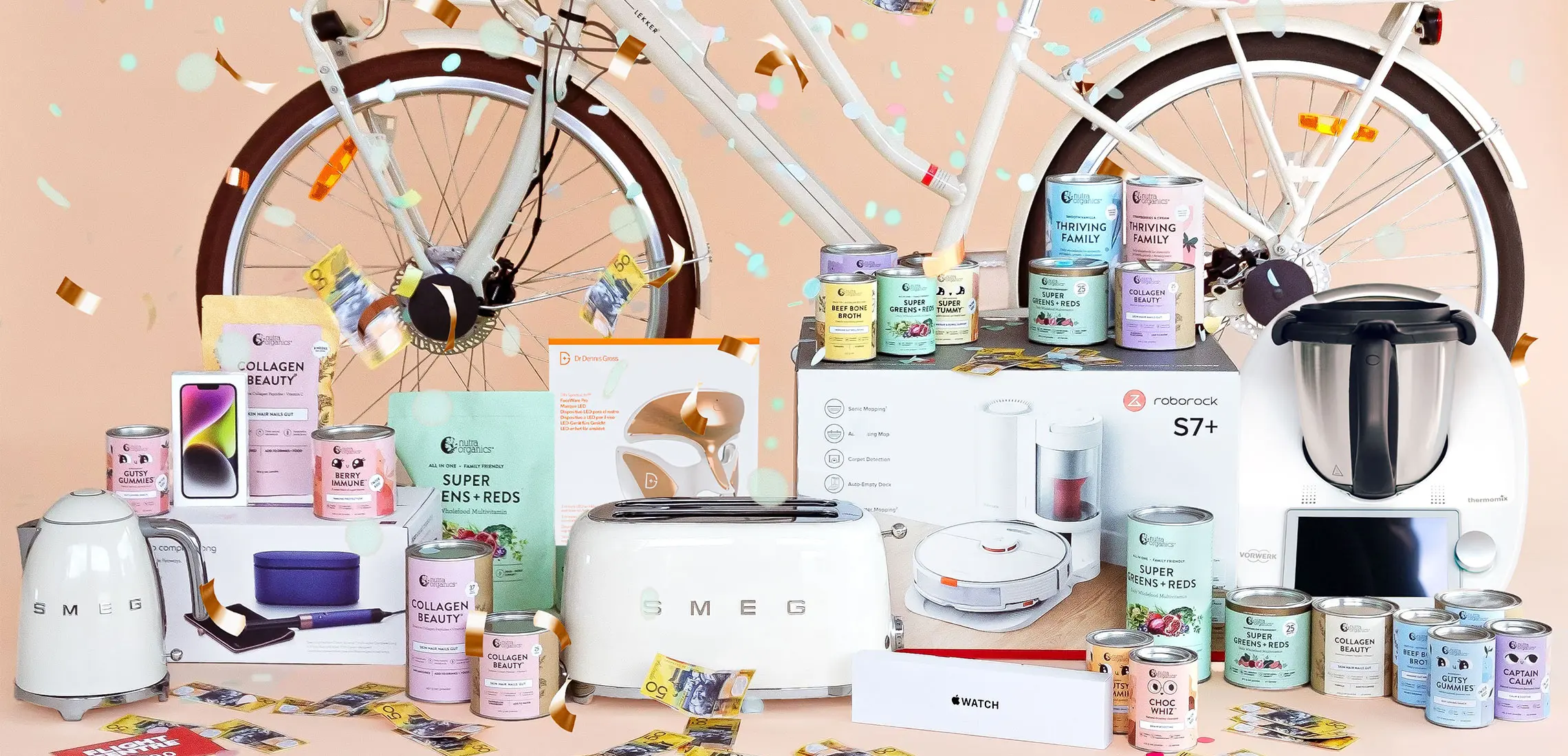 Win $25k Cash And 1,000 Instant Prizes From Australia's Top Natural Nutrition Brand
Gimme, gimme, gimme
By Teagan Witherow | 7th November 2023

Party time! It's Nutra Organics' 25th birthday, and they're not just celebrating – they're giving away $25,000 cash. That's right, folks, your back pocket could be $25k heavier, all thanks to the feel-good pros at Australia's number one natural nutrition brand.  

Of course, Nutra Organics is all about spreading the love, which is why they're also giving away 1,000 instant prizes, including a brand-new iPhone, a Dyson Airwrap, a Thermomix, an Apple Watch, Flight Centre vouchers, and more. Taking wellness to the next level? Classic Nutra. 

What once started in a garage has now become a health empire, nourishing over one million customers every year. Keeping your family in tip-top shape with real nutrition that delivers real results (and tastes real delicious) is the motto at Nutra Organics, which is why they've spent the last quarter of a century dedicating themselves to wholefood ingredients backed by science – from their best-selling Bone Broth to Collagen Beauty supplements. 

Alongside two limited-edition products and a brand-new recipe book with over 140 delicious family-friendly recipes for everyday health, Nutra Organics' birthday bash is one shindig you won't want to miss!

To find out how you can win $25,000 and 1,000 instant prizes thanks to Nutra Organics, head here.