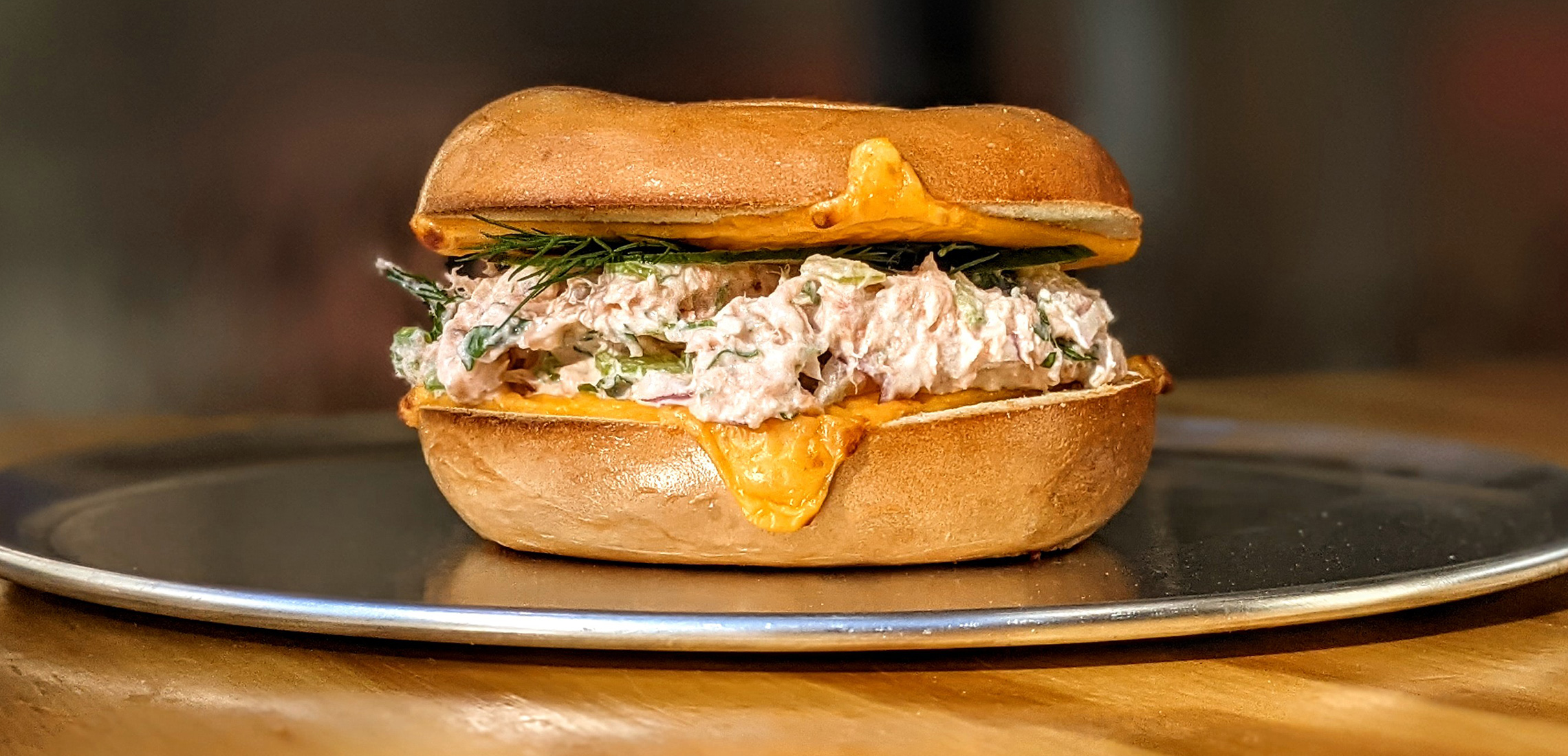 You'll Want Everything At Teneriffe's New Funky Bagel Hub
You'll never go back to cream cheese
---
Bagels are historically best eaten with a mouth half full as you yell at a yellow cab, "Hey! I'm walkin' here!" But Teneriffe's new no-nonsense kitchen is giving the New York, New Jersey, and Montreal schools of bagelery a run for their carby money.
From the funky fusion geniuses behind Zero Fox, comes Unbearable Bagels: a black coffee bar and bagel-slinging cafe where you'll take that first bite and get exactly what you want. The simple menu offers more than the tried-and-true combos, from The Dealer with chorizo crumb, egg, cheese, and caramelised onions, to The Gordon with smoked chicken, kimchi, and gochujang mayo, or The Realtor with smoked mushroom, egg, and provolone. There is one rule however – strictly no menu alterations, but with bagels this good you won't want to.
The completely streamlined process also filters into their coffee, where the motto is black is best! Two mostly batch-made brews are on offer: the ethical and ever-popular Single-O, and Brissy's new cult fave, Almanac. The team let the beans do the talking, served alongside juices and kombuchas from HRVST ST, speciality tea by The Steepery, and tea-in-a-can from East Forged.
No strangers of the New Farm, Teneriffe, and Newstead communities, the crew at Unbearable Bagels are all for the locals, decking out the shop with benches and power points, so you can crack into the grind with a view of the iconic Woolstores. A note of caution: these bagels are running straight out of the oven, so get in early and get 'em while it's hot!
Unbearable Bagels is now open at 39 Vernon Terrace, Teneriffe.