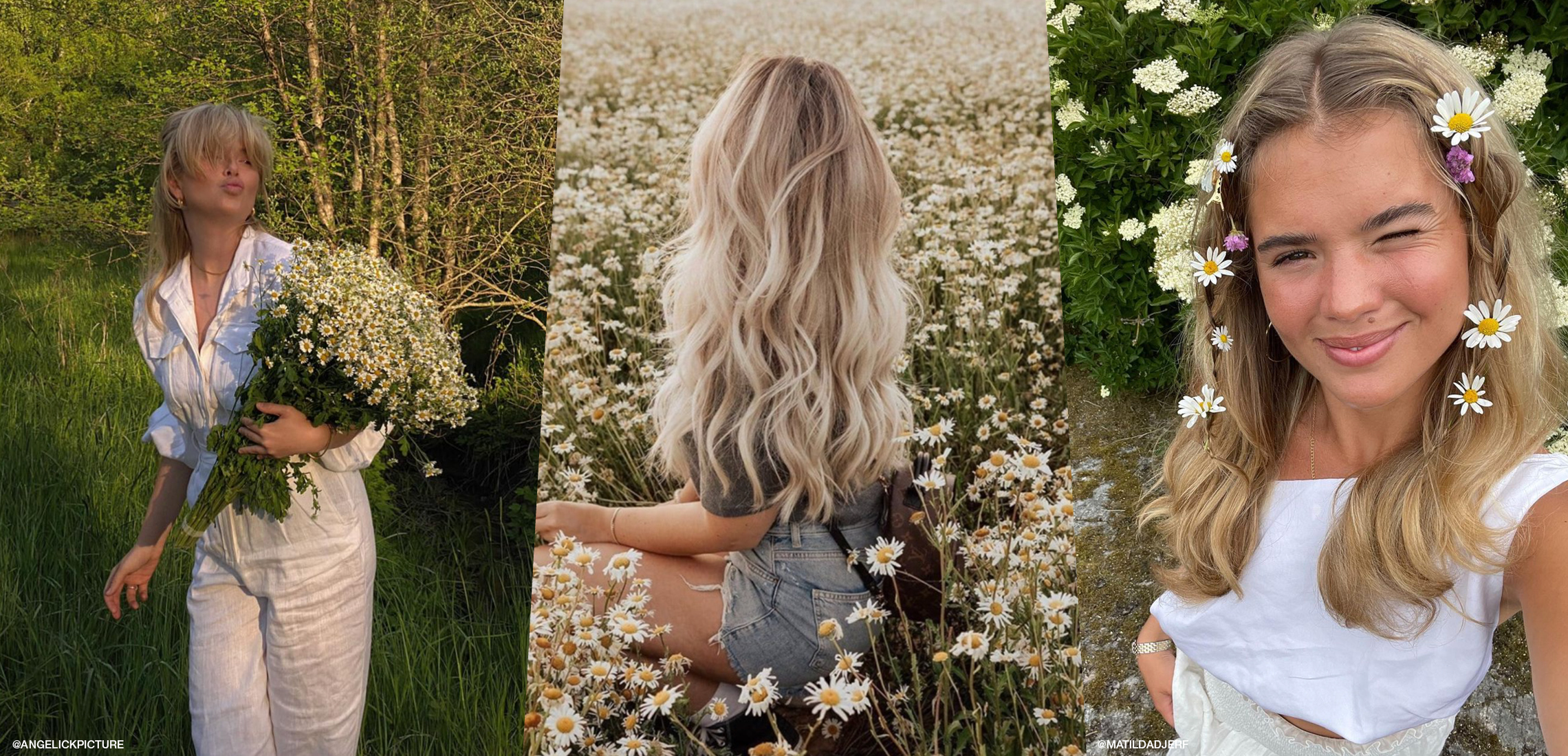 Saving The Planet One Snip At A Time! BNE's Most Sustainable Salons
Because beauty shouldn't cost the earth, right?
---
If you ask us, the best kind of new 'do is one that doesn't compromise on sustainability. 
That's why we are proud as punch that our very own BNE is home to a stellar selection of salons who are committed to the environment by placing sustainable and planet-friendly practices at the forefront of their business. 
Looking to make the switch to eco-friendly hair in 2022? Look no further than these local sustainable salons.
Did we miss someone from the list? Let us know here!
Little Birdie Hair Co
Brisbane, Mooloolaba, Gympie
As the winners of the Australian Hair Industry Award for Best Eco Salon in 2020 and 2021, this female-led team are changing the way we think about hairdressing, so if you care about healthy hair, a healthy earth, and a healthy you, this is your new regular. As pioneers of low tox, eco-conscious hairdressing, Little Birdie Hair Co are proudly carbon neutral and vegan- friendly, and are working toward becoming the first White Ribbon Accredited salon in Australia, helping to create a safe haven for both staff and clientele at risk of domestic violence. Oh, and did we mention they were also finalists for Best Customer Service? If that list of accolades wasn't enough, their salons are drenched in soothing indoor plants, creating a wholesome environment you'll want to keep returning to again and again – oh and they offer complimentary cocktails, snacks, blankets, and a product refill station. These guys sure know the way to a gal's heart!
Sol Hair
Paddington
Passionate about the health of your hair and the health of the environment, Sol Hair makes both a priority by focusing heavily on sustainable hairdressing practices. From recycling, and minimal water usage, to ethical practices, you know that your visit won't be at the expense of the planet. Dotted with hanging plants and raw materials, this warm, welcoming Paddington salon will welcome you with happy vibes, tranquil music and the soft scent of lemongrass in the air. Opened in 2018 by award-winning hairdresser Kristie Sibson, this salon's ethos has always been to create a place of escape for both the body and the mind, and with results as good as theirs you can bet you'll quickly become one of their regulars.
Lavelle Hair
Greenslopes
With a well-established reputation for supporting the local community, it comes as no surprise that the down-to-earth and talented team at Lavelle Hair are all about taking care of the environment too! Proudly sustainable and waste-free, the products they use have been carefully selected to ensure they're vegan certified as well as Australian made and owned. Lavelle's ethical focus also means their doors are open to all walks of life, and they can even accommodate for medical or religious sensitivities, as well as autism or sensory processing needs. A salon that's good for the planet, the people, and your hair? What more could you want?!
Bach Hair
Paddington
With the best interests for your hair and the earth at the forefront of everything they do, Bach Hair are the style experts making a difference. Recently sporting the new environmentally conscious and cruelty free range from WeDo, Bach Hair are also proud members of the Sustainable Salons initiative, keeping salon waste out of landfill and recycling wherever they can within the lush and leafy space. Pair this with the incredible skills of an award-winning team, and you have yourself a salon experience that will make you feel amazing on the inside and out! 
Elizabeth JJ's on the Avenue
Ashgrove
Beautiful hair doesn't have to compromise your health or the environment! The passionate team at this vegan friendly salon are all about crafting naturally beautiful hair while treading lightly on the earth. From washing their towels with rainwater to composting their coffee grounds and tea leaves for the salon garden, they also stock environmentally conscious product ranges including Organic Colour Systems and De Lorenzo. Elizabeth JJ's works in partnership with Sustainable Salons to recycle and repurpose salon waste, and have been recognised with a Green Select accreditation from the Australian Hairdressing Council for their efforts to minimise their salon footprint while still delivering outstanding results.
Black Flamingo Studio
Nundah
With a mission to be part of the solution and not the problem, Black Flamingo Studio is the all-inclusive salon that proves your best hair yet can also be good for the environment. Specialising in bespoke colours tailored to your individual needs, the talented team here have done the research to back quality sustainable products they believe in like Goldwell, Kevin Murphy, and Eleven Australia. As a Sustainable Salons partner, Black Flamingo Studio recycles and repurposes up to 95% of their salon waste, which includes hair clippings and left-over chemicals. With their loyal list of clients only growing as more Brisbanites discover the exceptional work that leaves these salon doors, Black Flamingo is taking sustainability to a whole new level!
Co and Pace Salons
Brisbane City
Anyone that's watched David Attenborough's The Blue Planet will know the importance of sustainability and how every little bit counts. Aside from their enviable cuts and colours, there's also a feel-good factor when visiting Co and Pace Salons, and that's their commitment to reducing, reusing, and recycling their way to being a sustainable salon. Part of Sustainable Salons Australia and New Zealand, this company rescues up to 95% of salon resources from landfills and finds repurposing solutions that benefit both the environment and community. They also collect and donate cut-off hair to make wigs for those living with alopecia and cancer. Embracing these small steps makes a big difference, as well as not polluting waterways in the meantime. Now that you know your next hair appointment can have a positive impact on the planet, it never felt so good to get a fresh new 'do.
The Disco
Stones Corner
Led by Mikey Forster, The Disco (formerly Horse Meat Disco Salon) is a proud partner of Sustainable Salons Australia who recycle 95% of their salon waste. Here, their mantra to create beautiful colours, cuts, and styles, is just as important as looking after the planet, and they do so through multiple environmentally practices by donating hair, using LED lights to reduce power usage, and more. Using Wella Colour and Wella System Professional products which aren't tested on animals (but still deliver a first-class result), this team do their bit for the planet every day! They're driven to spread the word that beautiful colour doesn't have to come at a cost to the earth, and their craft is a true testament to that!
Paris Texas
Milton
A proud member of Sustainable Salons ANZ, Paris Texas is all about creating beautiful hair with minimal waste. Their craft isn't compromised, in fact, it's enhanced by their drive to reduce the impact on our planet, creating seamlessly blended colours and on-trend cuts and styles with a conscience. Under the direction of salon owner Ashlee Cunningham, this northside salon has gained a reputation for their wondrous sustainable practices and customised styles, created by highly skilled hairdressers who won't compromise the health of your hair (or the planet). From using sustainable products to donating hair and recycling their waste properly, Paris Texas are leaders in forging a better future.
Melt Salon
Gordon Park
Be kind to your hair and the planet with the hairdressers who care! Every aspect of Melt Salon has been consciously considered, from the benches handmade with recycled silky oak to the basin shower heads that both conserve and filter the water. As a full Davines concept store, their products feature ingredients from the Slow Food Presidia in Italy that promotes biodiversity of endangered plants and supports small farms, without compromising a high-quality service. They even use EcoHeads mixers with their colours to limit product waste and ensure they only use as much colour as necessary. All this while delivering gorgeous colour work, razor cuts, and precision cutting? What a win!