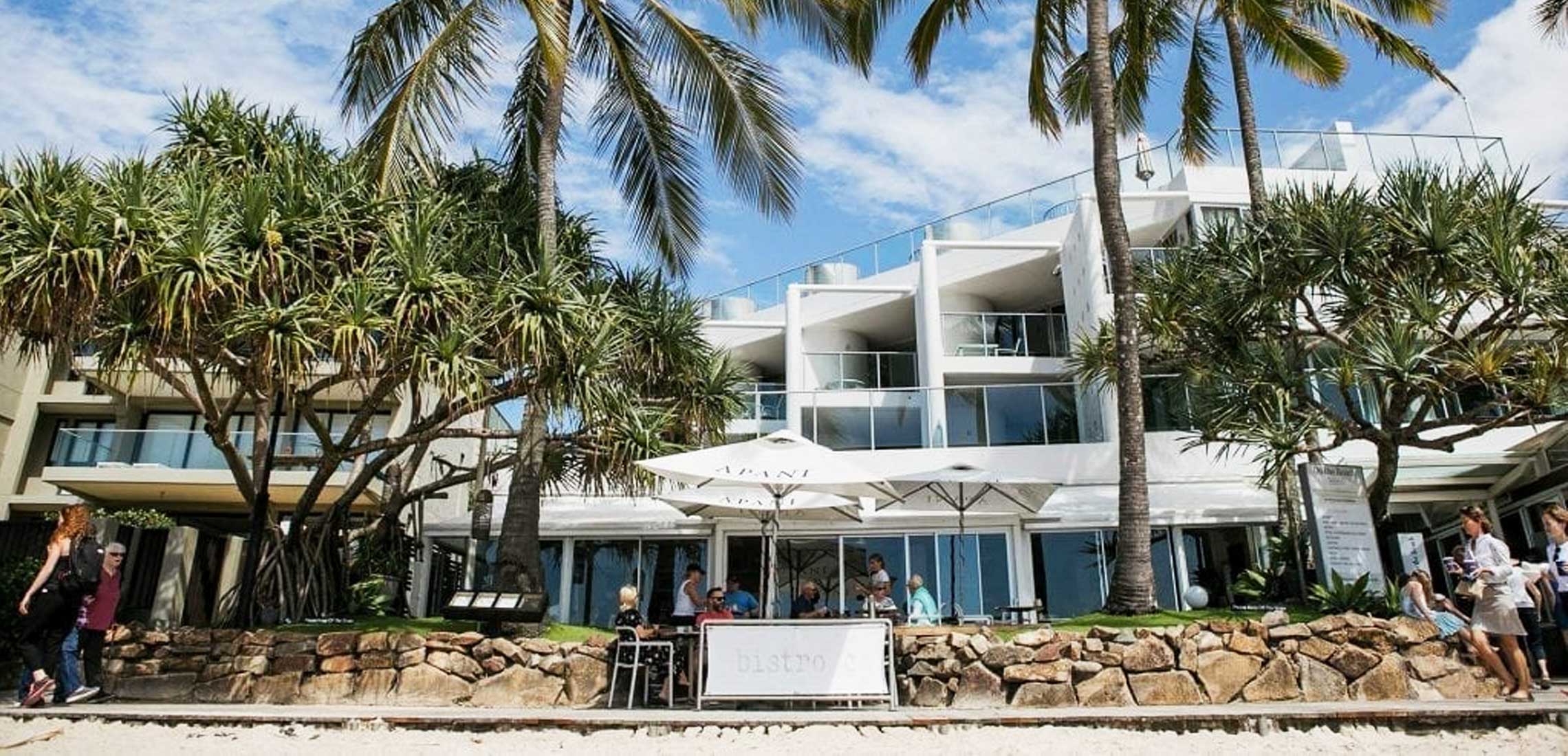 Eat Up At Sunshine Coast's Top Cafés
Sunny side up, please!
---
Yes, we all know Brisbane is the best place on Earth! But it's often nice to share the love by taking a short trip north to the Sunshine Coast every now and again.
To spare you experiencing withdrawals from your favourite local cafés, we've rounded up the top 10 cafes on the Sunny Coast that are sure to satisfy. Get ready to discover your new-found stomping ground!
A feast for your eyes and your belly, this sweet spot has stunning views that get you up close and personal with Laguna Bay. The menu flaunts your brekkie favourites, along with a kid's menu, making it a great family-friendly outing. The venue is fully licenced, so there is nothing stopping you having a cheeky morning mimosa while taking in the dazzling view.
With generous overflowing breakfast plates, towering burgers, exotic fruit bowls and seriously loaded shakes, this venue will have you feeling like you have stepped into a wonderland of fantasy food. Kick back with a locally sourced Vintage Black coffee and order one of their many fantastical dishes – here there's no such thing as over the top.
For the freshest and most robust coffee, it's best to go directly to the source. Their beans are blended and roasted in-house, before being served to you in the style of your choosing. Sip an impeccable brew accompanied with a little love letter explaining the blend or single origin you are drinking. With a great menu of wholesome foods, specialty cakes and plenty of outdoor and indoor seating it's a coffee connoisseur's paradise on the Sunny Coast.
It doesn't have to be Meatless Monday to dine at this delicious vegan and vegetarian haven, promising kindness to animals and your body with their locally sourced organic ingredients. Crunch through their legendary toasties, wash it down with a blushing berry smoothie, or coffee and cake it with one of their irresistible vegan blondie brownies. They also offer great takeaway packs if you'd rather stroll on the beach and get some sand between your toes.
A little out of town, a little out of France. Owned and operated by French settlers Eric and Francoise Pernoud, their passion and love for food inspired them to create this elegant French café. Specialising in decadent and ornate patisseries, it's the perfect pairing with your aromatic cup of coffee. If you're craving savoury, their classic French lunch items of croque monsieur, fresh smoked salmon baguettes and pork rillettes will make you go oui oui oui all the way home.
If you are up for some farm-to-table action, you must stop here. This cafe focuses on supporting local farmers and suppliers and is determined to impress patrons with delicious food, flawless freshness and superb beverages of the highest quality. Nestle into their funky décor and indulge in a bite from their modern menu while sipping your locally roasted Kai coffee.
This place has something for everyone, with promising all-day dining that's simply split into #SUPERFOOD (for those looking to nourish) and #SUPERJUNK (for those hanging for a dirty burger). They also have great eats for vegans, vegetarians, the gluten-free, plus they sell adorable custom puppy treats to delight the whole gang. The only thing left to do is make a decision.
Step into a coffee lovers paradise! Peruse a brew from one of their award-winning blends, which are roasted on site in their state-of-the-art coffee roastery and munch down on one of their epic oozing toasties. Take home a souvenir of their Brazilian Game Changer blend for a friend back home or for your own morning grind and reminisce of coffee days past.
Are you over eggs on sourdough? Branch out and graze on something exotic at this lovely jewel located smack bang on Peregian Beach. Spice things up with piping hot shakshuka baked eggs, fetta and Turkish fingers, or feed on aromatically spiced lamb, gooey poached eggs with flat bread and house made hummus. They also offer a great rage of wines and locally sourced Land & Sea beers, just in case brunch bleeds into lunch.
Run by a brother and sister team, who aspire to create the 'Happiest Place on Earth' and are living the dream serving up brews and goodness down by the beach. Presenting an original breakfast menu, an impressive à la carte Asian fusion lunch menu and an extensive drinks list, this could be the perfect place to settle in with a fruity sangria or fig and champagne margarita, as pink is painted across the afternoon sky.