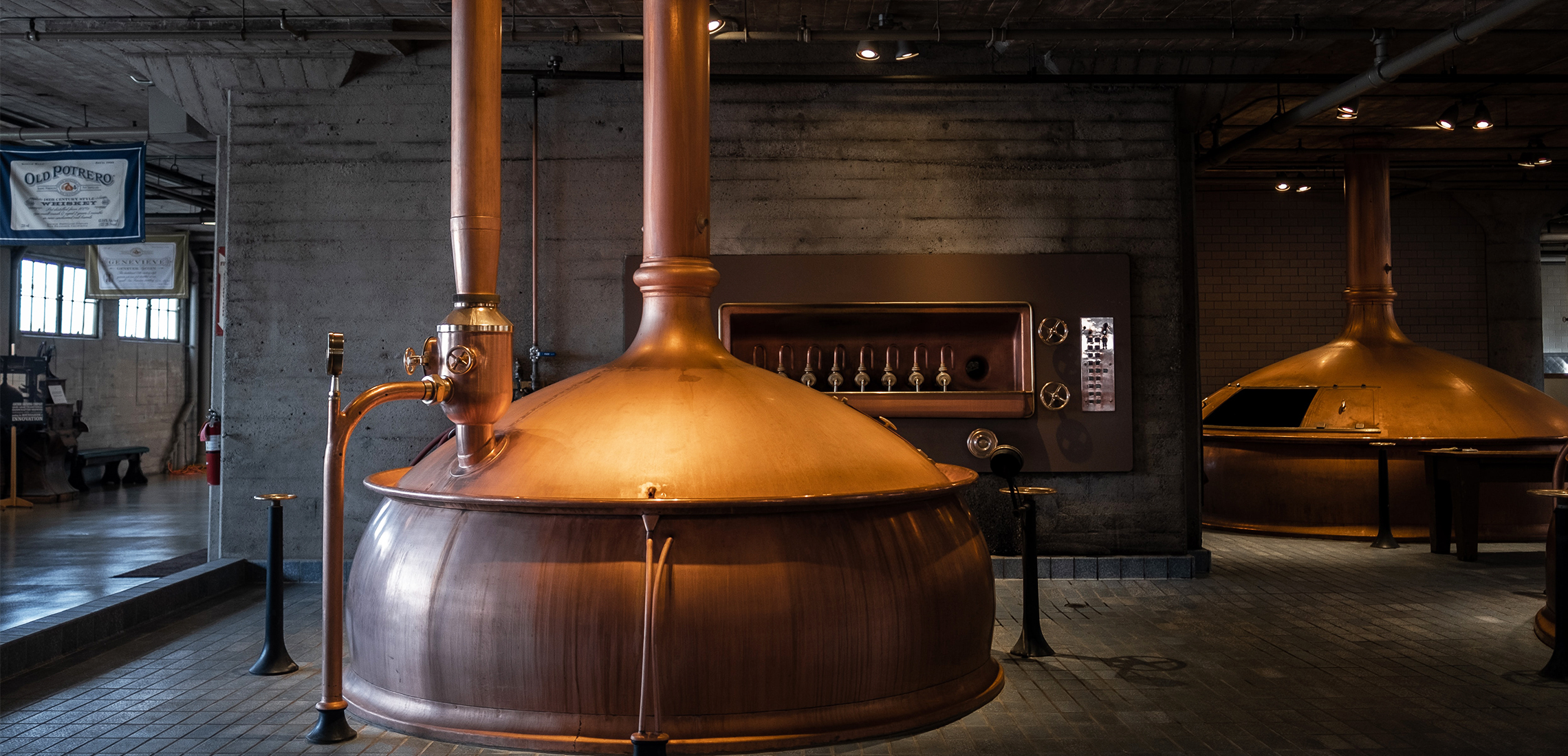 The Ultimate List Of Suburban Brisbane Micro Breweries
Go for the straight arm!
---
We've created the ultimate list of secret breweries here in Bris. If you've been to these, colour us impressed! These are the microbreweries with a touch of secrecy, making them more exciting than your local pub. Whether it's in your suburb or an Uber away, you'll be surprised at a few of these places, brewing right around the corner! Get ready for stainless steel tanks and lots of locals passionate about coldies. We're all about supporting our local businesses so get on board and grab yourself a locally brewed beer!
Reminder: These are microbreweries, so don't expect 24-hour opening times.
While they might be known for their Ouzo, Greek's also love to crack open a solid cold brew. Open from Thursday to Saturday (and soon to be Sunday), Helios Brewing Company is a haven for Southside locals. With a 15 bbl brewery system run by Head Brewer Charlie, each beer is named after gods and monsters from Greek Mythology, based on their individual traits and characteristics. Enjoy a drink from the Gods, quite literally, sipping on a Zeus Thunderbolt IPA or Athena's Courage Scotch Ale. You can even take one for the road (obviously not while driving) in one of Helios's growlers and squealers! Owners Tony, Scott and Jayne have made Helios as environmentally sustainable as possible. So much so that their name is actually derived from the Greek sun God, a testament to their solar powered energy.
https://www.instagram.com/p/BodS6KJHsZ9/
These guys have found their sea legs, even as newbies to the micro-brewing game here in Bris. So new in fact that they have yet to open their doors! Opening mid-December, we only have a few weeks left to wait for their Deep Six IPA, Rate of Knots Cask Lager and their Cut and Run Porter. With a range of food coming to accompany your beverages, this central brewery is set to become your go-to. We're excited to see what's to come!
You know a brewery is legit when there is a stainless-steel uni-tank tucked behind the bar. The Catchment Brewing Co has a brewery garden out back with the 5HL brewery on full display, so you can sip away while watching another batch brew! The fermentation is underway just meters away, making the brew to beer process a little more real. Known for their bright ale, pale select, the 500 IPA and various seasonal brews, the Catchment Brewing Co know their hops. Whether you're after a light or medium bodied beer, you've got some serious choice here at Catchment, the perfect stop to end a humid summer day.
Not only can you see the brewing process happening at Thirsty Chiefs Brewing Company, but you can participate in it. From working the kettle to pouring the perfect head, you can be immersed in the brewing process like never before. Choosing the finest quality ingredients to create their chemical and preservative free beer they took inspiration from the classics XXXX, little creatures and Corona.
This independent Brisbane based brewery is 100% handmade with Oz ingredients, brewing newbies since 2017. Gluten-free Brisbanites unite, each Archer Brewing can contain less than 5ppm of gluten – this is not a drill! With IPA, Pale Ale, Lager and Pilsner on offer, head brewer Gavin Croft knows his beers. These guys seriously love aviation, with the idea's birth conceived airborne from Melbourne to Brisbane. Owner Stuart Martin's concept took flight, creating easy-drinking beers using local produce. All local eyes are on Archer Brewing, but many have surprisingly never sipped an Archer before! This is one to check out when you're around Spring Hill.
Known for providing quality craft beer at semi-reasonable prices and at semi-regular times, Semi-Pro Brewing Co's motto should be universal for microbreweries. Located in East Brisbane, the Semi-Pro taproom and microbrewery has been brewing for four years now. Proud members of the Brisbane craft beer community, they are all about medium and low alcohol, approachable and seasonal beers. Try a Manilla St pale ale, celebrating their new home, the East Brisbane Lager, ready to quench any thirst, the American Amber Ale made with Fortnight Hops or their coffee oatmeal stout, ready to cleanse any liver.
The Pumpyard brewer's full flavour, chemical, artificial and preservative free bevs, ready for the drinking. Producing small quantities of high-quality beers, they are serving up internationally prized beers to local patrons. We'd recommend the sunshine lager with a pilsner malt, German lager yeast and rice for a beer with a clean dry body. Drink up!
You might know these guys as Malt Brewing Co, but they have officially rebranded. Brewing in Bulimba, from IPA's and tradies summer ales to dark storm oatmeal stouts and shipwright lager, these guys have all your beer needs covered. With a range of food on offer, you can now down a flatbread with your cold, condensation dripping bev in a range of European inspired flavours and ingredients. Open 4 days a week, this is a microbrewery catering to our daily needs, but are closed for brewing on Monday's and Tuesday's.
Crafting their beer with care, there are multiple of these horny marsupials to choose from. With more than 100 beers brewed at the Horny Wombat using natural ingredients, they are led by the one, the only, brewmaster. Ensuring consistency in production, sourcing and quality, this brewmaster has a serious job. With a triple filtration system, the Horny Wombat ensures a serious stage procedure, making their pale ales, lagers, pilsners and bitters simply unforgettable.
Beers paired with big burgers are a pretty solid summer combo. Aether Brewing is your modern local for a big ol' brew. Aether Brewing has fun little pop-ups like yoga on tap some Thursday's, with proceeds going to charity. Grab a six-pack, sit back and drink up. Located in Milton, these guys are all about drinking beer at the source for freshness and quality. The scientific element Aether literally binds the universe together, an appropriate name for a brewery. The beer is flowing from Tuesday to Sunday, 11am until late, so be a part of the Aether legend!
https://www.instagram.com/p/Bll_HTMFlM5/
Ballistic Beer Co is a community of beer enthusiasts, coming together since 2015. When a brewery has a logo of a keg bomb, you know they're serious about their brewing. Encouraging conversation, nurturing community and promoting collaboration, beer is held pretty high esteem here. Drinking great beer in a great environment is what they're all about, offering up the best of their core range including table beer, dirty world lager, pale ale and Australian psycho IPA. Otherwise, you can try their single hop series, oaked series, limited releases or canned beer!
Slipstream Brewing is exploring different dimensions in IPAs and trying bold new styles to create epic beers that will blow you away. Inspired by the USA beer scene, these brewers have been doing their thing since 2017. Based in Yeerongpilly, you can jump on the train for an easy arrival – no one wants a sober Sally at a brewery! We'd recommend grabbing the tasting paddle for a sip of it all, as the easiest way to find your new favourites to refill your Growlers with. Fresh and local beer has a strong appeal, so any locals may already appreciate the on-site brewing process. From pale and red ales to XPA and IPAs, they've got the lot.
Natural pale ales, handcrafted behind the bar is an excuse as good as any to down a cold beer. This award-winning brewery loves great beer, realising that their beers are produce, not products. Pasteurise and preservative free, these character-rich, quality crafted beers are packed here in Brisbane, brewed to breathe and remain constantly refrigerated. Choose from passionfruit gose, American wheat, pale ales, India pale and session ales. Trust us, these guys know what not to put in your beer.
These suburban locals specialise in brewing a rotation, small batch line-up of hoppy, dark and sour beers. The taproom is constantly changing, ensuring the freshest beers with your sourdough pizza. Forever exploring and forever evolving, Range Brewing in Newstead is known for not having a core range, to truly allow the evolution and exploration of their brewing techniques, pushing boundaries and pleasing taste buds.
Known for quality beers minus the traditionally high costs, Brew Brothers Microbrewery is your Woolloongabba local. With a huge range from light, standard, premium, special and ultimate beers, there is a lot on offer here. Brewing ginger beer and cider on the side, there is seriously something for everyone. You can even join their brewer's club today for $30 cartons! Take a brewery tour and workshop for $80 for two hours of brewing and drinking or hit up the bar to try their 50 litres of premium grade beer, up to 75% less than you'd pay at the liquor store.