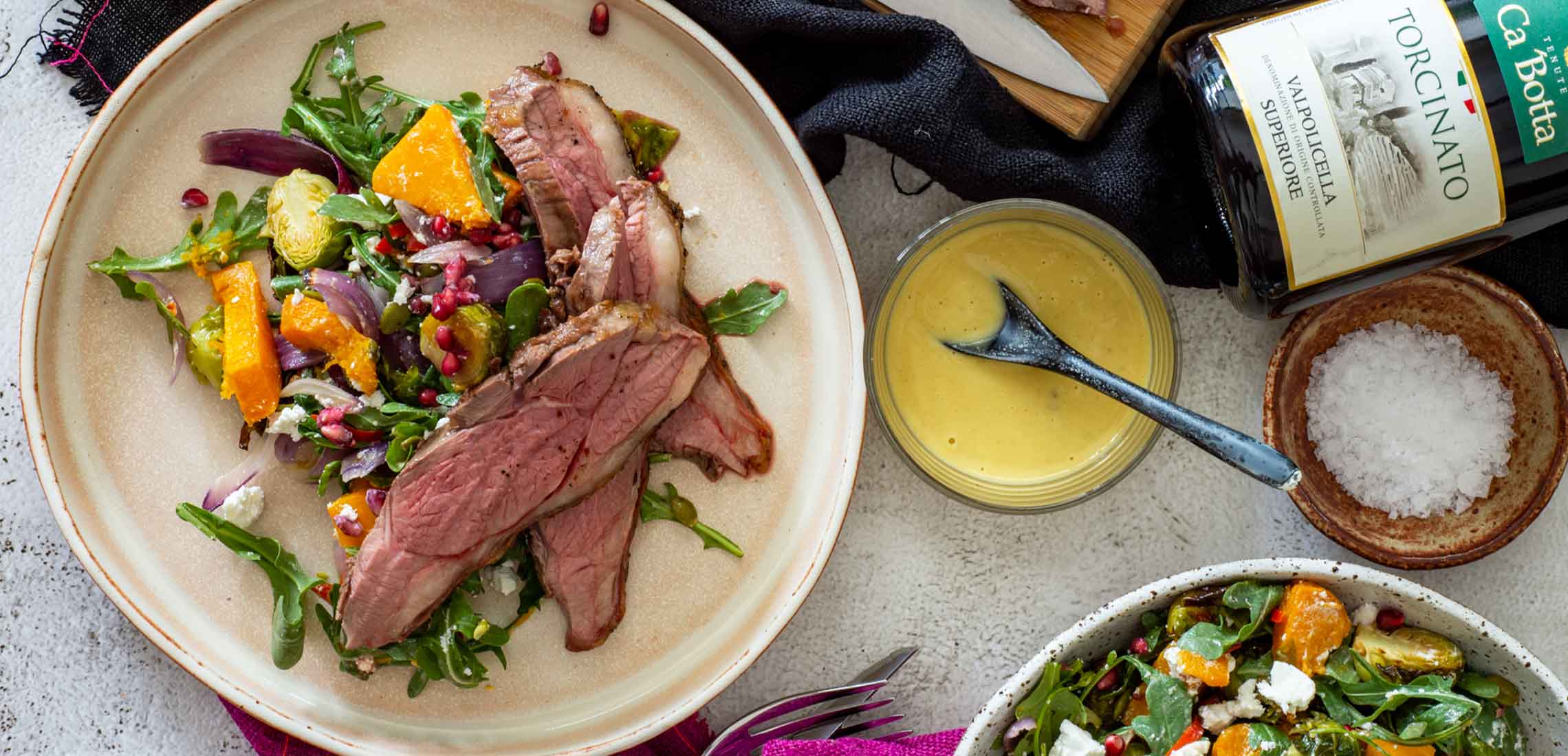 The Ultimate Salad For Spring
More than just some leafy greens
---
Meet Another Food Blogger, Gavin Sutherland! From cooking taking classes since the age of eleven to epic fishing escapades (as the son of a Scottish fisherman), Gavin's culinary career has included managing international dining hotspots like Michelin starred PUBLIC restaurant in downtown NYC. Since moving to Brisbane and killing the stay-at-home dad game, he's busy teaching his little one to love food as much as he does (to little avail), while cooking up a storm in the kitchen! As a big name in the culinary industry, we had to ask Gavin for his grilled lamb and roasted veg salad recipe to share with you!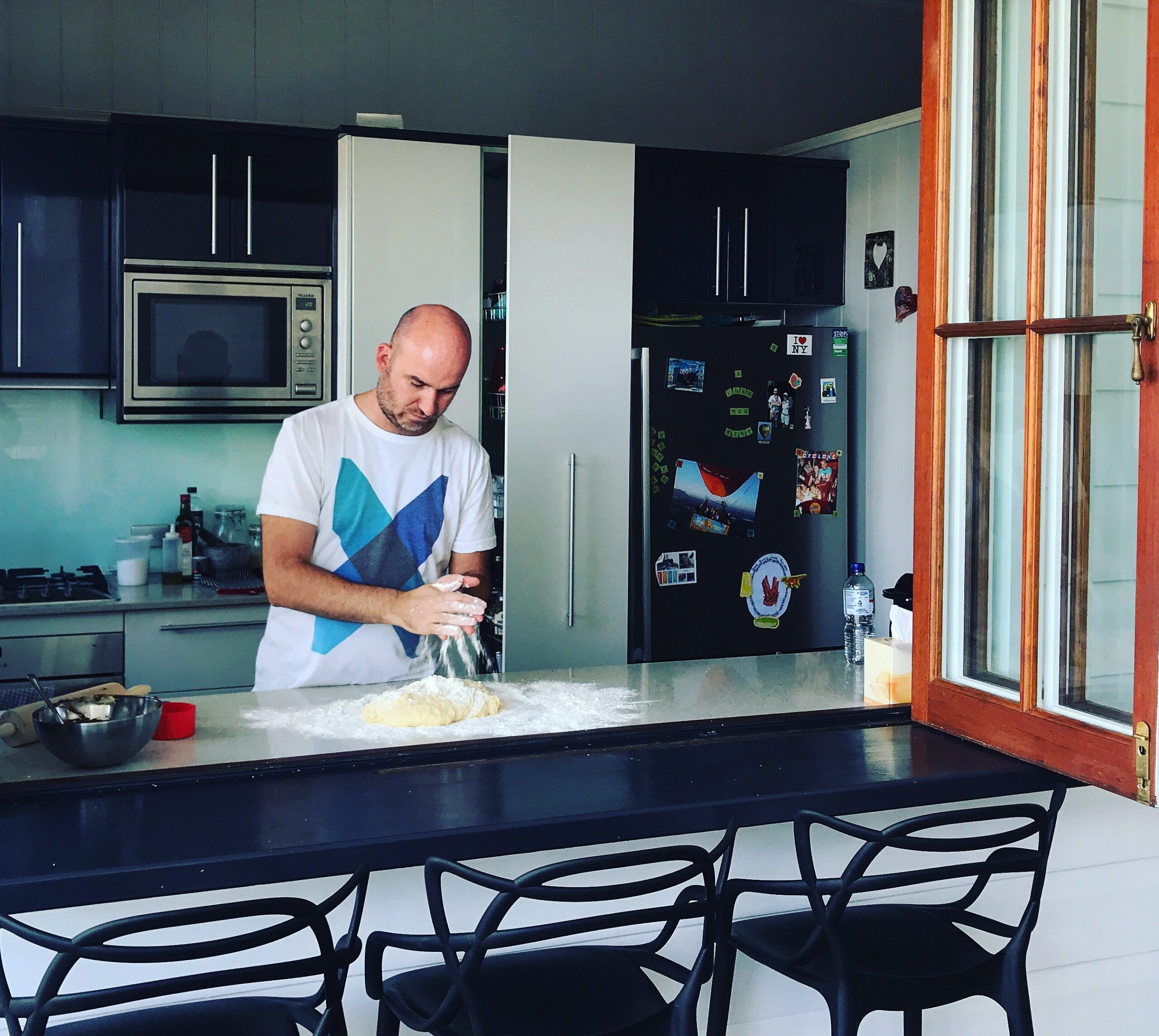 You'll need…
600g butterflied lamb leg
Salt
2 tbsp olive oil
Salad
250g Brussels sprouts cut in half
250g squash, chopped
1 red onion cut into wedges
2 red chilies, sliced
50g feta, crumbled
1/2 pomegranate, de-seeded
100g rocket
2 tbsp pepitas
Tahini Dressing
2 tbsp tahini
150ml olive oil
1 tbsp lemon juice
2 tsp Dijon mustard
1 tbsp maple syrup
1 clove garlic, crushed
2 tbsp cold water
Instructions
Lamb
1. Remove lamb from the fridge prior to cooking, season and add oil.
2. Cook at 180°C on indirect heat in the barbecue for 20-25 minutes, until 54°C and then sear for one minute on either side to a finished temperature of 56-58°C.
3. Leave the meat to rest for a minimum of ten minutes before slicing.
Lemon Tahini Dressing
1. This couldn't be easier! Grab a mixing bowl or a jar with a lid. Place all ingredients inside and either shake it up or whisk until combined.
Roasted Vegetable Salad
1. Season the squash, sprouts, onion and chilli with salt and oil, and roast in the oven at 180°C for 18-20 minutes. Remove from the oven and allow to cool before assembling the salad.
2. Once vegetables have cooled, add them and the remaining salad ingredients to a large bowl and toss to combine.
3. Add dressing in small amounts to the salad, taste and adjust to your liking.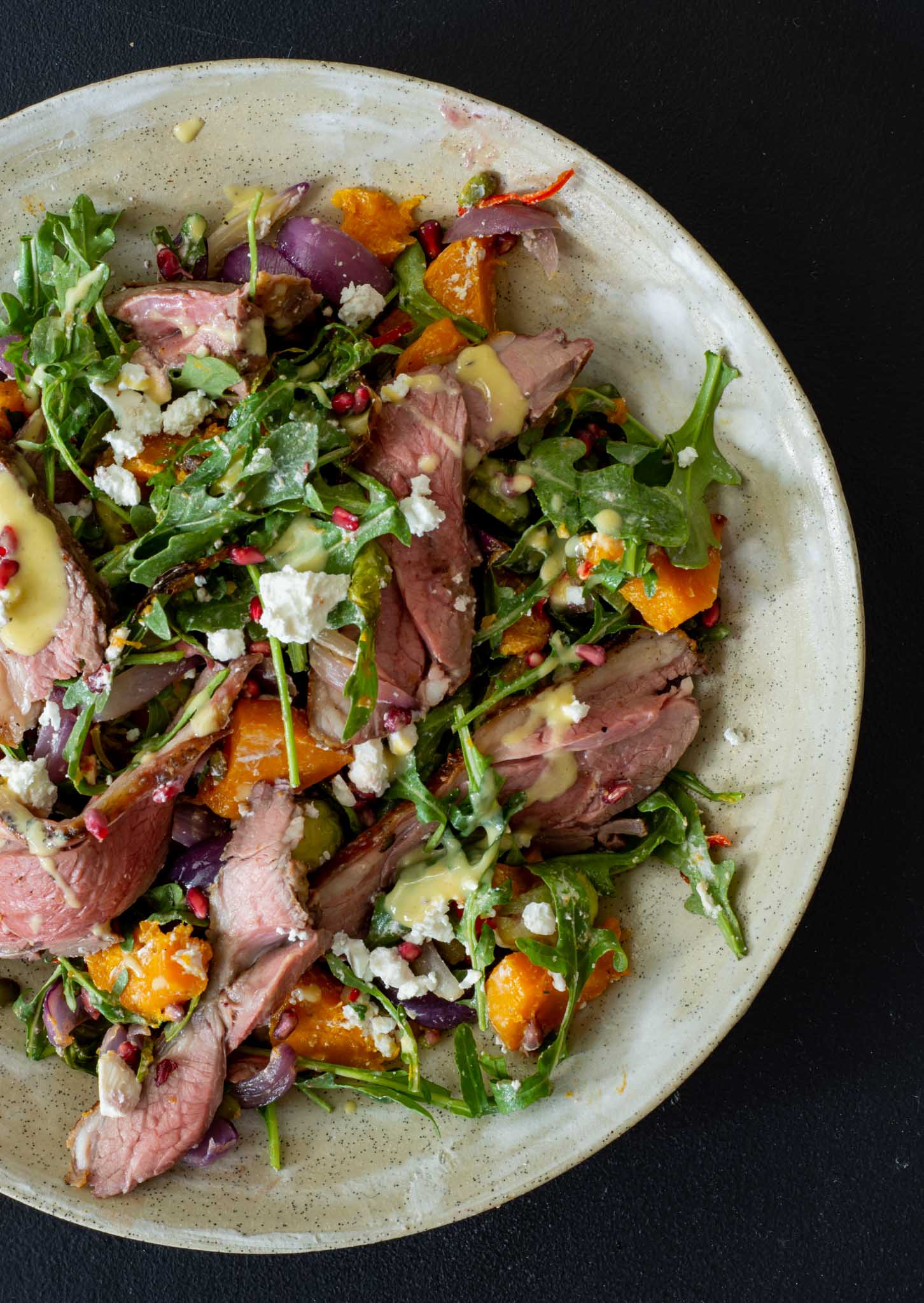 Notes
Tips/Tricks
• Rest your meat – I can't talk about this enough! Read more here.
Nutrition
Calories: 747kcal | Carbohydrates: 32g | Protein: 29g | Fat: 59g | Saturated Fat: 11g | Cholesterol: 72mg | Sodium: 260mg | Potassium: 1110mg | Fiber: 7g |Sugar: 14g | Vitamin A: 7975IU | Vitamin C: 110mg | Calcium: 193mg | Iron: 5mg