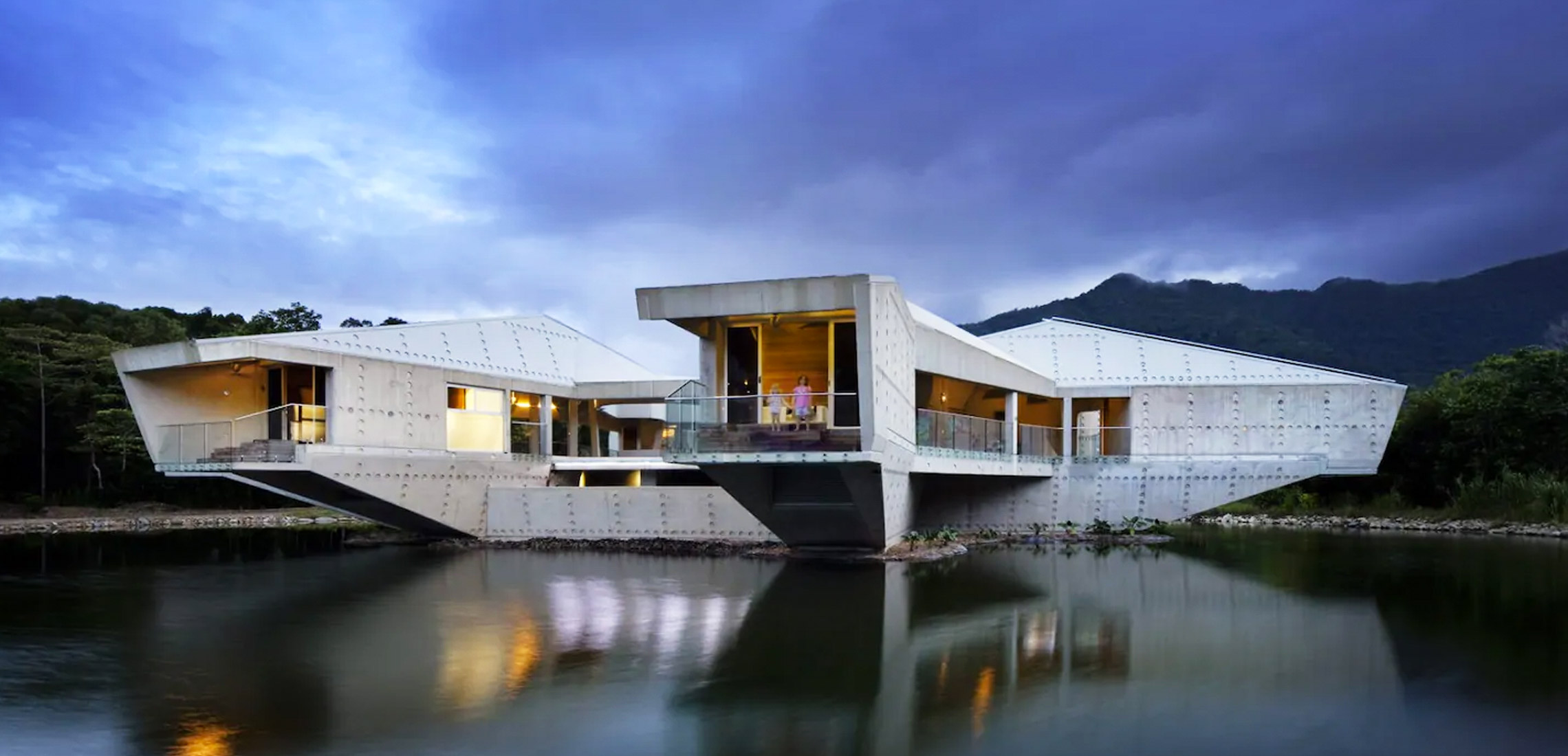 Top 10 AirBnb Stays In Australia

It's time to whip out your diaries, put your leave requests in and pack the car!
---
No matter if you're looking for a couples retreats, on a budget or looking for luxury, we have you sorted! Let's take a tour around the country and find your next home away from home.
The Cottage at Conondale Station
If you've been dreaming of testing out the farm life, this modern farmhouse in the Sunshine Coast hinterlands might be just what you've been waiting for. The three bedroom Conondale Station Cottage invites your family to enjoy the clean air, and the valley views. The cottage is filled with simple rustic furniture, recycled timbers, wooden floorboards and wool floor rugs. You'll wake to the sound of baby calves while you rest up in your linen bed sheets. You can unwind and take life in the slow lane at only $220 a night.
Little Red Barn in the Noosa Hinterland
Staying in the Sunshine Coast region, you'll also find this ultimate barn stay. The Little Red Barn is tucked away on an acreage in semi­rural Doonan, Noosa's 15­-minute­-away neighbour. The three bedroom home is charmed with a country theme, complete with wooden beams and standout features such as the master bedrooms ensuite which extends onto the verandah, with afree-standing iron bathtub. Not to mention the concrete water tank swimming pool that looks out over the land. All of this for just $210 per night.
The Edge – Top of Port Douglas
Moving north to Port Douglas, this house was awarded Australia's house of the year in 2015, and it's not hard to see why! The two bedroom exclusive contemporary home is entirely made of concrete and contrasts its modern architecture with the beachy and tropical surroundings. Plunge into the 10­metre infinity pool while overlooking the beach and town of Port Douglas. For $1500 a night, this home will definitely be the heart of a holiday to be remembered, in a very good way!
Forest-and-Heaven Themed Apartment
If you're looking for a city escape, this Melbourne apartment will have you sleeping in the clouds, literally! The interior themed apartment will make you feel like you are lost in a magical forest while only being a five minute walk to Flinders St Station. From floor to ceilings the apartment is filled with indoor trees, plants and grass. You can enjoy coming back to your sanctuary and perch on a log or read a book in the swinging chair. The heaven themed bedroom has cloud wallpaper, twinkling lights and fluffy floors. It's a one of a kind experience, that will definitely spice up your Instagram feed, and starts from just $179 a night.
Cliff House
Next up, check in to this dreamy home in Mollybrook Beach, New South Wales. The 'Cliff House' is an absolute waterfront home with uninterrupted sea views. The three bedroom 'all white' coastal themed home is bathed with natural light and beautifully designed, from the lush sofas and butterfly chairs to the bold pieces of artwork and coral decorations. It will make you feel like you have walked straight into your pinterest board. Starting from only $223 per night, this is not one to be missed!
Tent on a Hill
If you're searching for the ultimate couples retreat, away from the crowds, this romantic stay in the McLaren Vale wine region, South Australia, could be just it. Strip away your usual luxuries and indulge in a raw Australian experience, surrounded by lush vines and kangaroos while you laze in a glamping style tent on top of a hill of a 10 acre farming block. You'll be sure to enjoy the local wine while sitting around the fire pit and watching the sunset over the valley, starting at $180 per night.
Captains Rest Waterfront Cabin
Going down south to Tasmania, you'll find a little piece of heaven at this beautiful cabin. Captain's Rest is a quaint and secluded one bedroom waterfront cabin, situated in the West Coast World Heritage Area. The rustic cabin oozes charm and character from every corner and will have you curling up by the fireplace and drinking red wine after a day of swimming, fishing and walking in the forest.
The Container
Tasmania holds another spot in our top ten picks with this recycled shipping container. A finalist in the 2016 Tasmanian Tourism Awards, this one bedroom eco­luxe­lodge gives you an experience like no other. Perfect for a romantic, tranquil and serene trip, the home is constructed from a recycled shipping container and located near the Tamar Valley Wine Route, on a farm in Lilydale. You are invited to wander the farm, collect eggs or simply relax in the creative and repurposed space for just $290 per night.
Luxico's Costa Rica in Byron
Byron Bay is the home of beautiful beaches, beautiful people and also this beautiful home. The large five bedroom house is perfect for your next family get together. The original 1920's cottage has retained all of its heritage features after being renovated into a pristine, modern, light filled home. The property features an outdoor bath and shower, firepit, pool, spacious garden and detached garden studio. Strolling distance from the heart of Byron Bay, you can book this gem for $928 per night
Alkira Award Winning Luxury Beachfront
For those happy to splurge for an extra luxurious holiday destination this award winning home is on the list for you. This six bedroom home, nestled within North Queensland's tropical Daintree Rainforest, plays with architecture and design in very groundbreaking ways. The house is completely surrounded by water with access to the front door via a bridge walkway. The property also features a 600­metre stretch of beach along The Great Barrier Reef, so it's the perfect place to invite all your friends along and enjoy this secluded sanctuary, or enjoy it all to yourself for $2310 per night.
There you have it, you can thank us later!