Are you more of a wine drinker than a wine thinker? If you just nodded to that, welcome. We can be friends.
Recently, I have thought it's time I learn more about the drop of vino in my glass before I drop it low with my...well, you get it. Simply, it's time I learn a little more about wine than the alcoholic percentage and average glasses per bottle; it's time to understand the quality and process that goes into a glass and how one differs from the other. I also thought these newfound facts could impress guests for the upcoming silly season when out and about at events.
Move over Sommeliers, there's a new cowboy in town and I am ready to swirl and sip and be super hip. (Could also be great intel for my next date.)
With this in mind, I have turned to the experts to understand what's what in the world of wine. I suppose I will have to test their theories for myself over the next few weeks. Investigative journalism at its finest.
Before we begin, I would like to shout-out to Adrian Sparks, Chief Winemaker at Mount Pleasant Winery in the Hunter Valley, Anthony Walkenhorst, Kim Crawford Chief Winemaker, Andrew Higgins - Chief Winemaker for the McWilliam's Wines Group, Russell Cody - McWilliam's Wines Group Senior Winemaker, Nic Bowen – Hardy's Winemaker and Penny Jones – Bay of Fires Chief Winemaker for your help!
SHIRAZ

Pronounced: Shirazzy jazzy
What is it?
Shiraz originates from the Rhone and is also known around the world as Syrah. It is a versatile red grape grown throughout Australia in virtually all regions, and makes a great wine, from elegant medium bodied wines to full bodied rich dense wines.
What to look for
The varietal is more red fruited with spice, softer and more approachable in its youth, but can change its young characters depending upon where it is grown.  A good Shiraz should exhibit red and dark berry characters, not be too heavy in oak and have great length and flavour. Shiraz can be consumed all year round, its style dictating when to drink it.
Ideal occasion?
A nice medium bodied shiraz fares well in warmer months while richer heavier ones seem to do better in winter.
SEMILLON

Pronounced: Semi-yum

What is it?
Semillon is a white grape originating from Bordeaux in France. In Australia, we bottle our Semillon after only a few months, capturing the true essence of the vineyard. During its time in bottle, this wine grows and develops into one of the great wines of the world.
What to look for
Semillon should be balanced in its youth, containing great acidity and freshness and flavour, and as it develops, should take on buttered toast notes but still retain freshness and citrus fruits.
Ideal occasion?
Semillon can be drunk all year round, think oysters and seafood on a spring day in the sun with friends. Ideally, it should be served with a light chill and as it warms up, it changes and opens up to reveal its amazing nuances.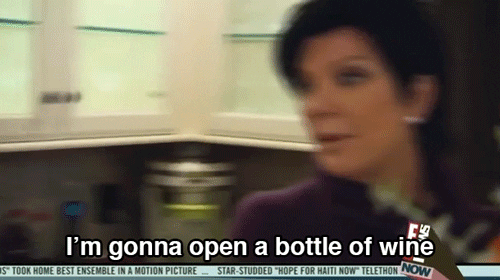 PINOT NOIR

Pronounced: Pinot-naughty

What is it?
Pinot Noir is a red grape originating from Burgundy in France and is branded as the world's greatest grape variety.
What to look for
A great pinot will have lovely aromatics, fresh cherry, red fruits and complexity, with a palate that is long and vibrant, great acidity and freshness.
Ideal occasion?
Pinot is a drink to enjoy all year round, for every occasion and generally can promote great discussion!
SAUVIGNON BLANC

Pronounced: Savvy-B
What is it?
A white wine variety that originated from France.  Its home is in the Loire Valley but New Zealand Sauvignon Blanc has really taken the variety to the next level in terms of worldwide popularity.  Marlborough, in the South Island of New Zealand, produces a very crisp, clean and fruity style of Sauvignon Blanc.
What to look for
Lifted aromatics – like tropical fruits like citrus, grapefruit, lemon and lime and some fresh cut grass/herbs.  The flavours on the palate should be clean, crisp with a juicy acidity that keeps you coming back for another glass.
Ideal occasion?
Anytime really! It's very refreshing so can easily be enjoyed chilled (but not too cold!) on its own on a hot summer day.  But with the expressive fruit flavours it can be paired with seafood and salads especially something with goats cheese.

CHARDONNAY

Pronounced: Chardon-heyyy
What is it?
The most noble of white varieties, its spiritual home is in the Côte de Beaune of Burgundy, France.
What to look for
Freshness is key on the palate and nose. Colour can be variable depending on style, best off selecting a cool climate region to see the variety express itself best.
Ideal occasion?
Any occasion is great for chardonnay, as it's a textural wine it can be served in many settings.
PINOT GRIGIO

Pronounced: Pino-greateo
What is it?
Variety hailing from Alsace in north-eastern France and also through the northern regions of Italy, Alto Adige, Venezie.
What to look for
Bright fruit aromatics, balanced sugar.  Don't be afraid of a slight bronze/pink colour.
Ideal occasion?
Any occasion, but best when lightly chilled and on a sunny day.
PROSECCO

Pronounced: Presec-heyyy-hooo
What is it?
Prosecco is a sparkling wine made primarily from the Glera variety of grape and it's traditional home is the Veneto in Italy. In Australia, the leading Prosecco growing region is King Valley in Victoria.
What to look for
Because the wine ages in large tanks with less pressure, Prosecco has lighter, frothy bubbles that don't last as long. Still, the aromas in Prosecco smell wonderful. Fine bottles of Prosecco offer up aromas of tropical fruits, banana cream, hazelnut, vanilla, and honeycomb.
Ideal occasion?
Prosecco is a great sparkling wine that doesn't need to be saved for special occasions. It's a great all-rounder and perfect for picnics, barbeques and warmer weather.