Rumours of a Gossip Girl spin-off have been circling since February and fans have been clamouring at the bit, hoping their prayers of a reboot are answered. Well, praise the tartan headband and knee sock wearing gods because the rumours are true! An updated version of Gossip Girl is officially happening!
The exact dates are still under wraps, but the guilty pleasure that became a worldwide phenomenon is coming back for ten hour-long episodes featuring a new class of high school elite. No other television show (excluding Sex and the City, obvi) has inspired our wardrobes and influenced how young women spend their time and money as much as Gossip Girl has, right?
With the original show chronicling the lives of the well-dressed and unfairly good-looking Upper East Side private high school students and their parents, this soapy teen drama reboot promises much of the same scintillating must-watch drama and teen haute couture.
Like its predecessor, the new series will be based on the books by Cecily von Ziegesar.
The log line, according to Deadline, is: 'Eight years after the original website went dark, a new generation of New York private school teens are introduced to the social surveillance of Gossip Girl. The prestige series will address just how much social media — and the landscape of New York itself — has changed in the intervening years.'
Tackling contemporary issues, including social media and online privacy, the series will show how the dynamics have changed in today's high schools, ushering in a new icon for the post-Gossip Girl generation.
There is no word yet on whether the original class will be integrated into the new series but Leighton Meester and Blake Lively have both expressed openness in the past to reprising their roles as Blair Waldorf and Serena van der Woodsen, respectively, as has Chace Crawford (Nate). So, you never know. I mean, we didn't think we'd get a Gossip Girl reboot now, did we?
You know you love me. XOXO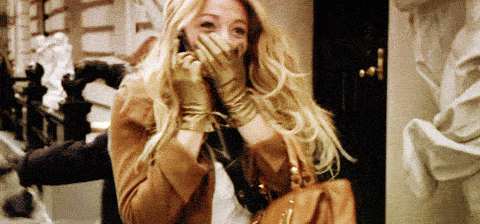 Liked this? You'll love these!
1. Your Go-To Guide for Dressing All Year-Round
2. The Top Ten Beauty Buys Under $20 To Keep Your Skin Happy This Winter
3. We Hit the Streets to See What Fashion Is Trending In Brisbane: July Edition