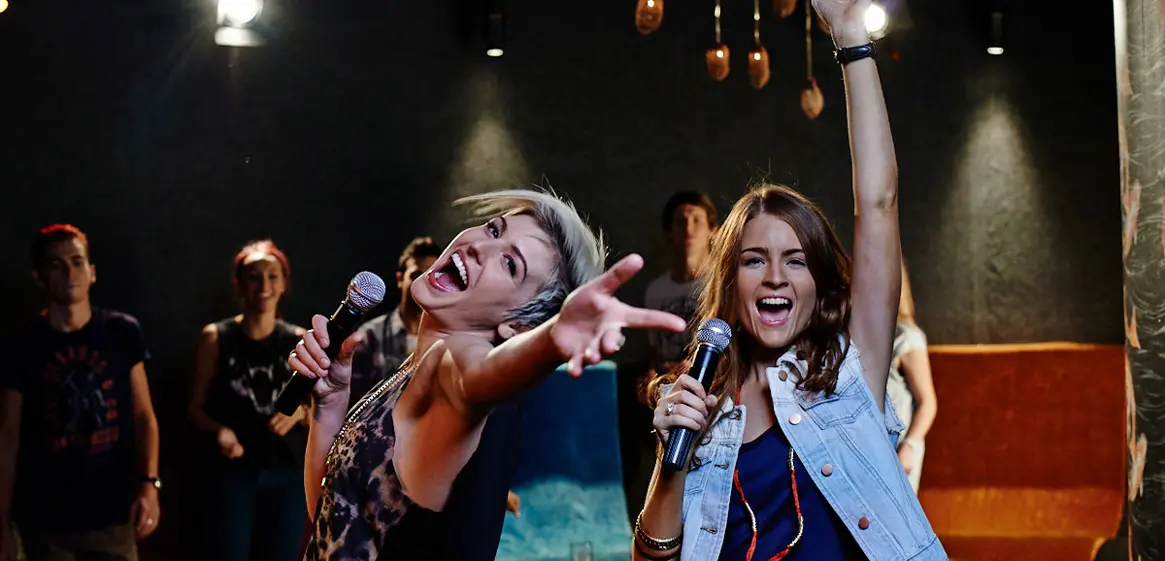 Brisbane's Best Karaoke
Ohh we're halfway there so if you say my name, we could walk 500 miles and party in the USA. Or we can just beat it and say bye, bye, bye!
By Guest Styler | 8th May 2015

By Amber Lowther

When singing in the shower isn't enough and you need to really break out into song before you start your own concert (flash mob and all), maybe check out a karaoke bar first and use the former as a plan B.

Thankfully, I've got you covered with a list of Brisbane's best karaoke destinations where you can sing your little heart out.
Fat Louie's
Starting from just $20/hour for 1-2 people, you can belt out your favourite tunes in one of Fat Louie's Tokyo-style karaoke rooms. With over 100,000 songs to choose from, you'll be there for hours! Music is available in English, Japanese, Chinese, Korean & Thai.
1/124 Albert St, City
Ben's Chinese and Vietnamese Restaurant
Located in Woolloongabba, Ben's offers great food, service and of course karaoke! Karaoke is available from 9pm – 11:30pm Friday and Saturday. They have an impressive song list and a stage to showcase your talents to the whole restaurant!
1st Floor. 14 Annerley Rd, Woolloongabba P 3391 3233
Strike Wintergarden
Strike is a 3-in-1 with the option to go bowling, play laser tag, or to pick up the mic and sing that classic hit you practice in the shower! They add all the latest hits and include an impressive classic line-up of songs. Drinks can be delivered to your own private karaoke room and if you really want to go all out, you can hire a box of costumes!
Level 1 Wintergarden, City P 1300 787 453
Music City
Backstreet's back alright! Well, it is at Music City because you'll be able to bring out your inner Backstreet Boy and sing it like you're Nick Carter. Alcohol is BYO, so bring your favourite bev, pick your favourite early noughties song and give it a go!
2/134 Adelaide St, City P 3229 3317
2002 Cyber City
Let's get it started in here! Fill yourself up on Chinese food and sing with confidence at 2002 Cyber City. Why not take the name literally and pick your fave tunes from 2002?
206 Wickham St, Fortitude Valley P 3257 4899
Casablanca
If an after dinner sing entices you, why not head to Casablanca, which has karaoke every night! With free cover charge, you can sing the night away. Friday and Saturday nights have karaoke until 5am so you'll be singing with the birds at sunrise. *Not open Monday's.
52 Petrie Tce, City P 3369 6969
Alderley Arms Hotel
All I do is win, win, win no matter what! And you might just win with a $100 weekly cash prize to giveaway for Thursday night karaoke. Chase up your friends and head to the Alderley Arms Hotel for a night of karaoke, starting at 9pm. 18+ only.
2 Samford Rd, Alderley P 3552 5100
Sunnybank Hotel
Karaoke Kaos takes over the Sunnybank Hotel every Saturday night. The best thing is, if you're vocally challenged you're still encouraged to give it a go! Starting from 8:30pm, it will be a night full of laughs and great tunes. Free event and 18+ only.
275 McCullough St, Sunnybank P 3345 1081
Victoria Point Tavern
Also on Saturday nights is karaoke at the Victoria Point Tavern! There are 2 Bistro Vouchers to giveaway every week so warm up your vocal cords and join in on the fun from 8pm. It's totally free and for the 18+ only.
Cnr Colburn Ave & Redland Bay Rd, Victoria Point P 3207 8055