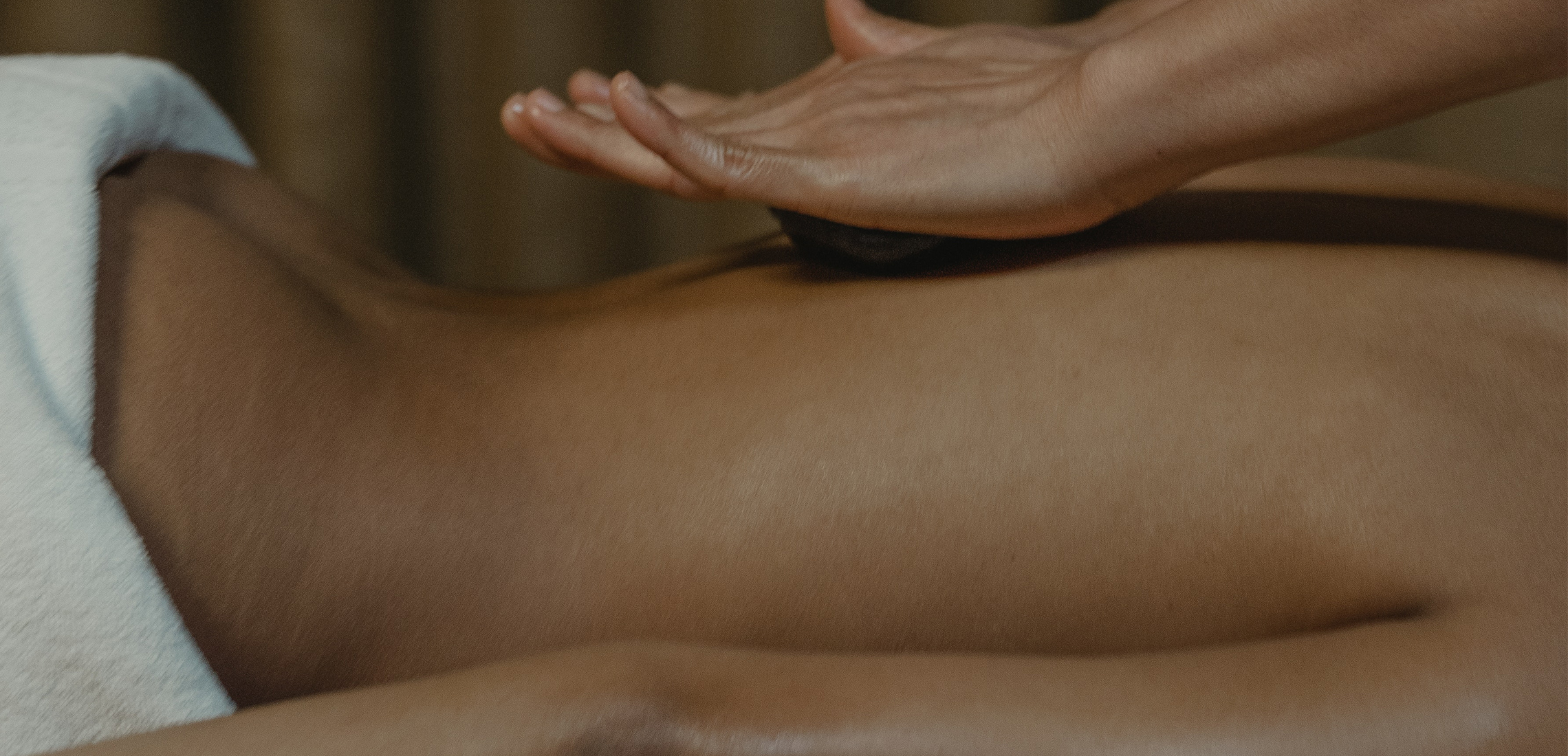 We Tried The Game-Changing Treatments At TotalFusion's New Spa & Wellness Destination
An A-grade experience for all
By Astrid Taemets | 22nd August 2023

It's 2023 and wellness is trending, so finding a place that ticks all your food, fitness, beauty and wellness boxes in one fancy and convenient location is something we're not in the business of gatekeeping, as we all need a mecca like this in our lives.

Enter BEYOND TotalFusion: a unique wellness destination located in the expansive, luxurious, and well-equipped Morningside TotalFusion gym, focused on helping you improve your health, performance, and recovery, as well as offering relaxing treatments to take your wellness journey to the next level.

Whether you're a TotalFusion member or just popping in, BEYOND TotalFusion is open to all and promises you'll love every experience they have in-house pre-, post-, or in place of a workout.

With recovery treatments such as cryotherapy, hot and cold pools, float tanks, and infrared saunas alongside a slew of body and skin-loving spa experiences like massage, signature body rituals, cosmeceuticals, dermal therapies, brows, lashes, and more (they literally have everything, so stay a while), BEYOND TotalFusion is just, well, beyond when it comes to offering the latest and greatest in beauty, health, and wellness.

So, whether you're a TotalFusion Morningside member who wants to elevate your visit further or have been on the hunt for a wellness hub where you can get it all, follow my three-part experience with BEYOND TotalFusion, and get a glimpse into where your future health and beauty appointments are bound to take place….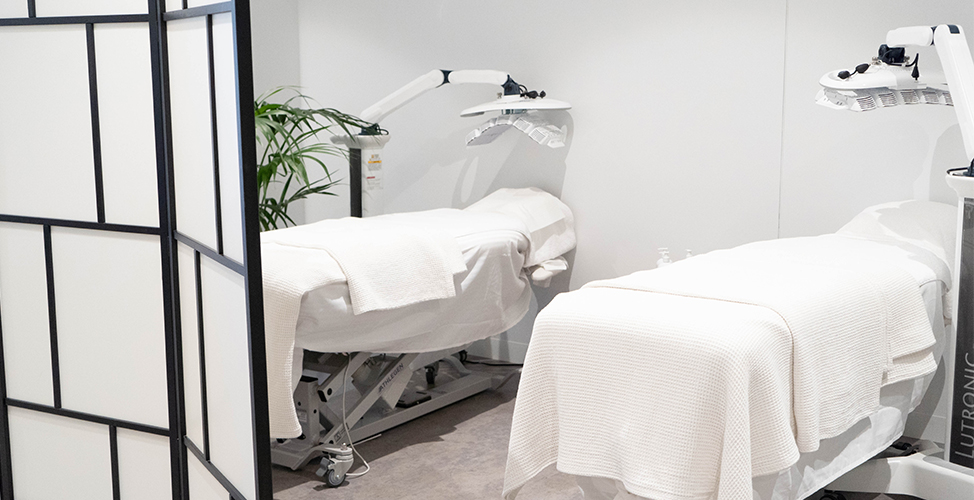 TREATMENT #1: Ayurveda Facial and Healite Therapy
I could hardly believe my luck when I went to visit BEYOND TotalFusion at the start of the working week to lay back for an hour of facial bliss with the lovely Jules who worked her hands like magic over my skin and through my hair (a crucial addition, if you ask me). Giving me a customised Ayurvedic Facial, this experience was designed to help me emerge feeling soft, smooth, and nourished, taking me back to the days where facials were purely a moment of indulgence. No scraping, no poking, prodding, or extracting – just layer upon layer of rich and indulgent creams lathered onto your skin. Designed to promote skin health and suppleness, it started with a relaxation ritual to balance my mind and body before my skin was gently cleaned and exfoliated. After feeling squeaky clean, a cooling cucumber mask was applied – bliss! But the lovely Jules didn't just tend to my visage, giving my head a deep scalp massage with oils and gently massaging my legs and arms while the mask did its thing. After removing the mask and applying the adequate amount of moisturiser for added dewiness and softness to my skin, I headed to a private treatment area for 13 minutes of Healite therapy, but not before taking a quick look at myself in the mirror… You know that moment where Bridget Jones arrives in the country for her mini-break with Daniel Cleaver after losing her scarf in the wind while they drive with the top down on his red convertible? Yeah. That was me – a not-so-cute appearance, my hair wild and free, totally beyond the point of taming, but undoubtedly the sign of a seriously good facial. 
And, if you need confirmation of whether the combo of facial plus a Healite Therapy session (a healing light that works to activate your cells, reduce inflammation, stimulate skin cell renewal, and accelerate your treatment) in their Healite Lounge, I can proudly say that a work colleague stopped me the following morning to compliment me on my skin's "incredible appearance" (her words, not mine). All in all, a successful skin experience! 
And while I could bang on about how good my skin looks after this facial treatment for days, I am already mentally preparing for my next appointment at BEYOND TotalFusion, where the plan is to scrub, soothe, and nourish my skin with the Withania Body Polish treatment. Stay tuned! 
TREATMENT #2: Withania Body Polish
Rarely do I treat myself to such luxury that I spend 90-minutes being scrubbed from head to toe, but in the case of BEYOND TotalFusion's full body exfoliation and massage treatment, how could I say no? Arriving once again to this beautiful space, I was greeted with a warm welcome from the staff who'd remembered me from last time, and was told Wallace would be looking after me in one of the new upstairs treatment rooms. A perpetually busy person, I truly appreciate punctuality, and Wallace began the treatment bang on schedule. First, my entire body was exfoliated with the fine grains of walnut, jojoba, and withania, which lightly but effectively scrubbed away dead skin cells that have been building up throughout the cooler temps (admittedly, I've been neglecting them). Starting face down, Wallace started by gently scrubbing my scalp with her fingers which instantly put me into relax mode. Even my torso was gently buffed – an unusual feeling I'm not used to, but quite enjoyed – although it was my feet, around my ankles, and neck and back area where I felt the scrub was the most effective, and I truly relished every moment of it. Of course, no great exfoliation is complete without a nourishing massage to rehydrate your skin, and it's at this point I may have fallen asleep. When it was all over, I got dressed in a daze, and instantly noticed how much more hydrated and soft my skin felt! I've always had quite dry arms and legs, so to genuinely feel like this treatment had made a difference was quite a surprising and wonderful feeling. Have I been converted by Wallace and her meticulous hands into someone who might be a massage person after all? 
While BEYOND TotalFusion offers a range of indulgent body rituals and facials you could easily be forgiven for booking regularly, it would be remiss of me not to report on the vast fitness recovery and wellness offerings they provide too. So, stay tuned, because my next appointment gets a little… chilly.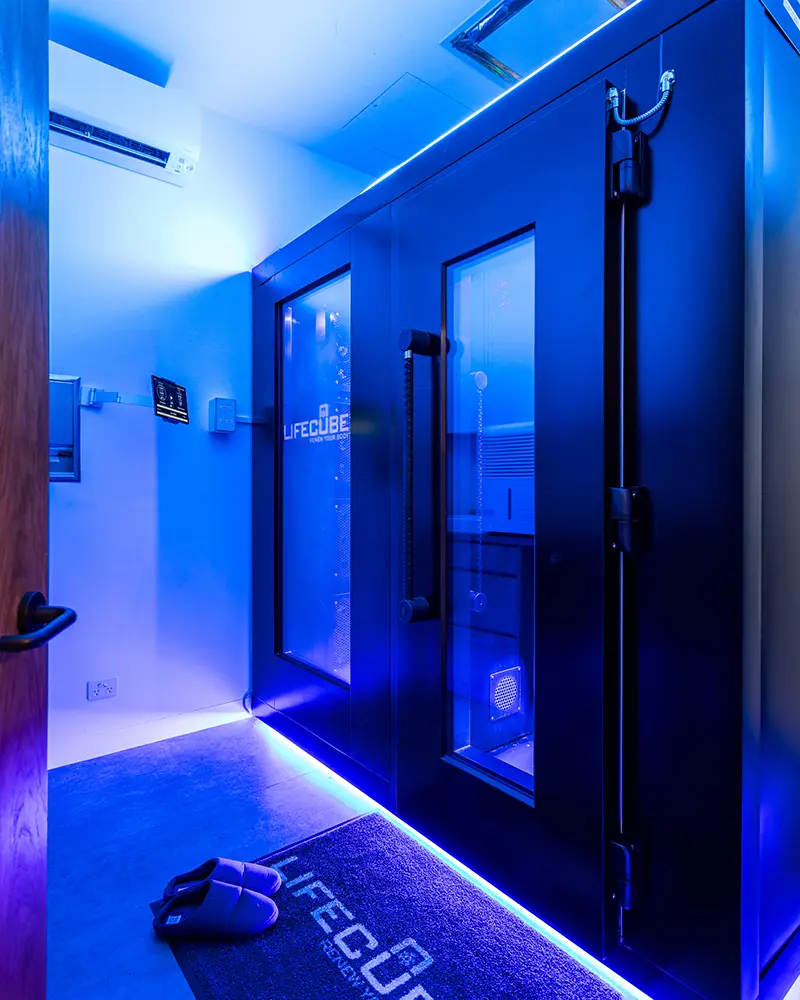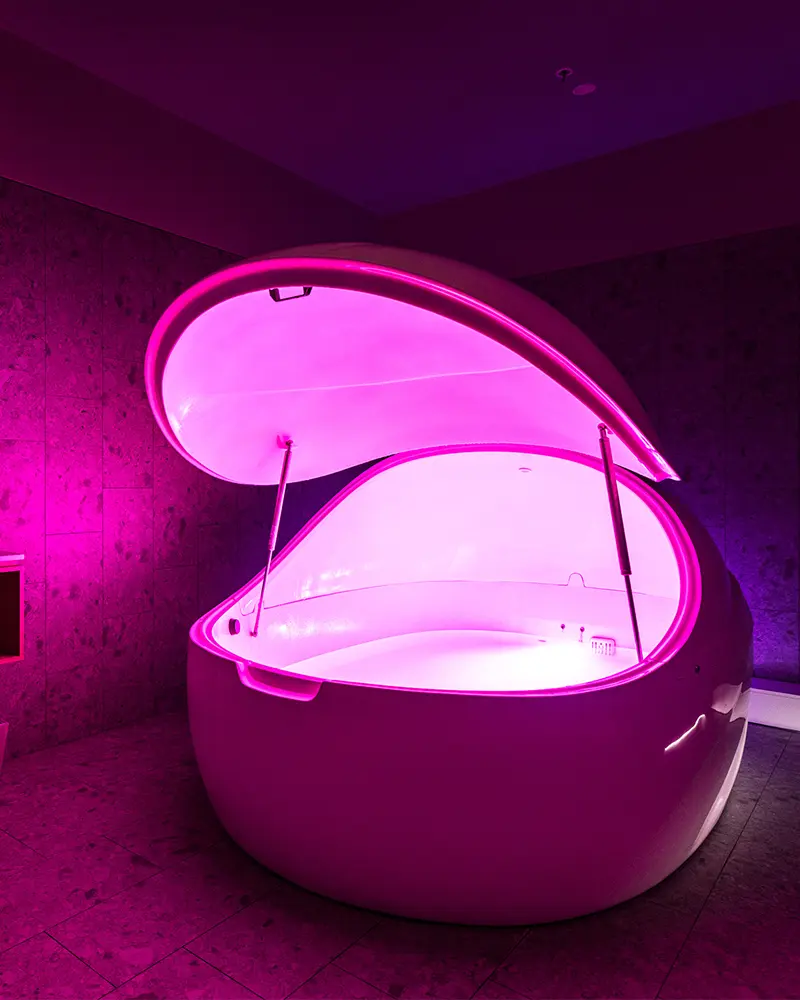 TREATMENT #3: Recovery
For my third and final visit to BEYOND TotalFusion, things were, well… different. Instead of opting for a glow-inducing facial or full body buff and polish, I spent the better half of an afternoon trying out their recovery treatments. Ever stood in your underwear in -130ºC? Oh boy, you're in for a treat. Cryotherapy – an ice-cold experience that shocks the body and activates a positive stress response called hormesis that promotes a sudden rush of blood cells and kinda feels like a round of 'truth or dare' – was first on the list. Covering only my feet, hands, ears, and face, I hopped into an ice chamber made up of two parts: a -90ºC chamber which I stood in for for 60-seconds, and a -130º chamber, which I shivered my way through an additional 30 seconds. Despite the freezing temps and desperately wanting to get out and put on a beanie, this fight or flight response can apparently help with sleep, metabolism, inflammation, performance, immunity, and a slew of other health benefits thanks to an accelerated flow in the circulatory system and release of endorphins. Talk about a rush! 
But if you thought that was the most unusual thing I was going to do in this treatment, hold your breath. After freezing my toosh off, I stripped off, showered, and hopped into an eggshell-like tank to tune out and float. Called Float Therapy, this weightless sensory deprivation experience entails you to float in over 400kgs of magnesium salts for 60-minutes. Designed to help reduce overstimulation and engage the body in a deep level of relaxation, floating has been shown to help with sleep, stress, and relaxation, although I admittedly underestimated how long the treatment goes for and cut my time short around the 35-minute mark. 
The next recovery treatment on today's agenda I took in my stride. Since I am no stranger to an Infrared Sauna, I spent a good 40-minutes sweating it out in one of BEYOND TotalFusion's private saunas, lapping up the heat and enjoying the deeply relaxing and detoxifying experience. Along with improving cell renewal, cardiovascular health, and circulation, an Infrared Sauna experience feels great for your skin, and whether it's just 20-minutes or an hour of sitting and sweating under infrared wavelengths, I can personally guarantee you'll feel brighter, more awake, and energised afterwards, even with a flushed face and somewhat sweaty head. 
Lastly, while this post-recovery experience is just for BEYOND TotalFusion members, I was lucky enough to try out their space boots aka, the NormaTec Compression Boots, which utilises compressed air to massage your legs to aid in faster recovery and recuperation after a workout. All you need is 20-minutes in a recliner with your legs strapped into the NormaTec and you'll feel like a total athlete. To sweeten the deal, the BEYOND TotalFusion team made me a turmeric latte to sip on while the boots did their thing, and frankly, I can't think of a better way to wrap up my third and final visit. 
To book a tour or treatment with BEYOND TotalFusion Morningside, head here. Don't live on the east side? Those in the west can also check out BEYOND TotalFusion in Springfield.