In The Area? Check Out Our Go-To Places In The 4005 And 4006
Follow the bright lights
---
Just a quick note: This post is sponsored. To prevent a paywall or annoying pop-up ads, we sometimes need to publish sponsored content but we only promote brands that we think are doing great things and our readers will love!
Known as a hive of vibrant energy during the day (and even more so after dark), from visitors everywhere and locals alike, there's no arguing that the pulse of Brisbane is found here. Next time you're in the groovy areas that go by the name of Fortitude Valley, Newstead, and Teneriffe, check out some of our go-to digs!
This simple yet sophisticated menu packs a delicious punch, while heroing the delights of the almighty bagel. With the most balanced and unique flavour combinations you've ever experienced, you're always in for a winner no matter which bagel you choose. Be warned though: their ever-changing menu means you have no time to hesitate – check their rotating array of specials on their 'gram and skrt skrt to grab it before it's gone. As for drinks, the team know their specialty black coffee is number one, offering minimal options that can't go wrong, alongside kombucha, juices, and nitro tea.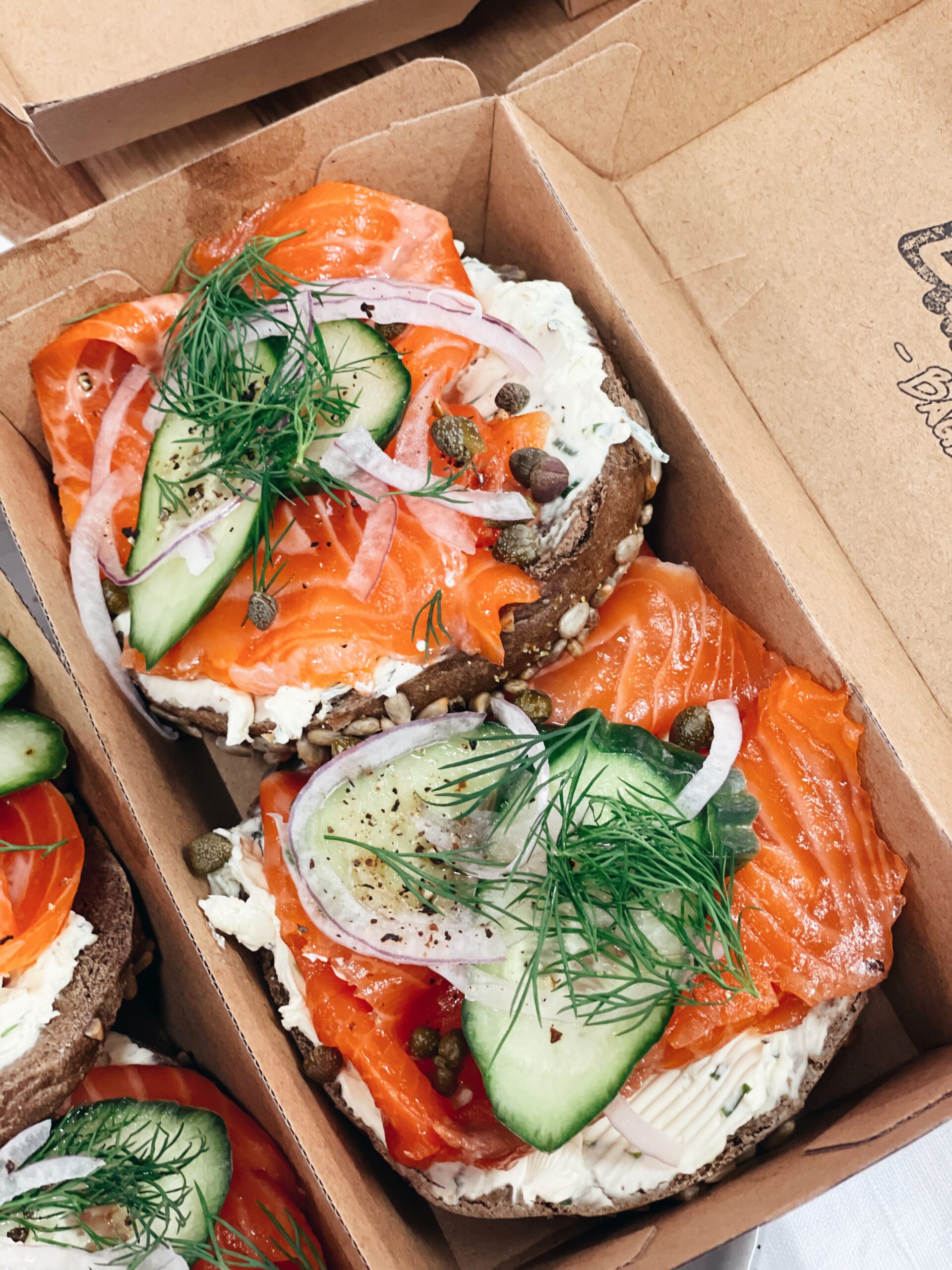 Alla Moda | Fortitude Valley
Brought together by a passion for fine fabrics and couturier design, Jan Tuma and Kerrie Lee founded Alla Moda – a fabric mecca for those seeking exquisite fabrics from all corners of the globe. Those who visit this boutique fabric store will discover a treasure trove of limited-edition pieces from haute couture houses, Italian silks and linens, Swiss cottons and intricate embroideries, French laces and trims, and much more. Working alongside a trusted network of specialist designers and dressmakers, this powerhouse team create luxury bespoke garments for their clients, no matter what the occasion.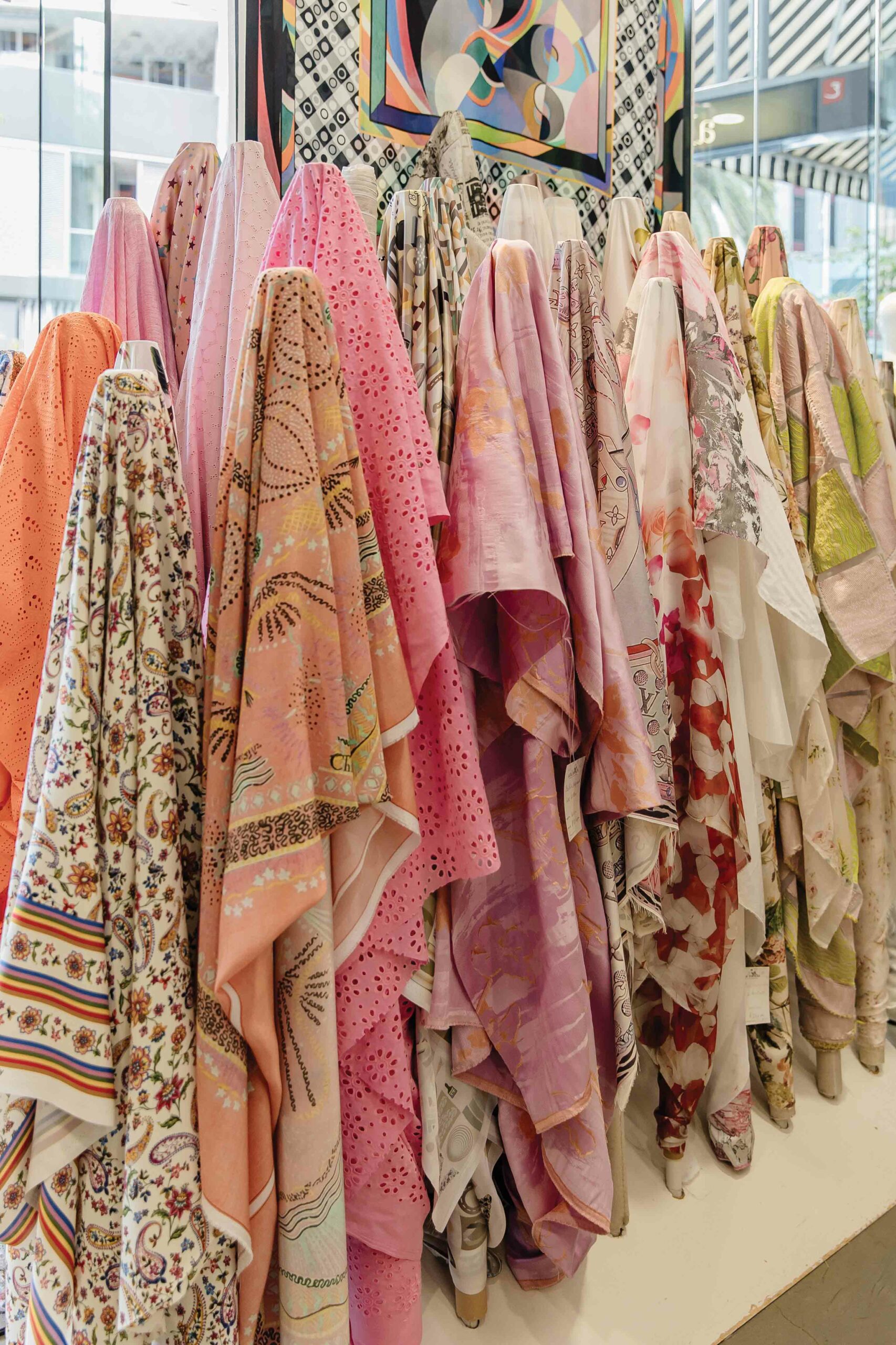 BIFFI | Fortitude Valley
Celebrating Italy's beautiful ideals of style and quality since 1982, this boutique will have you impeccably dressed with their curated collections. Housing exclusive labels from Milan and Florence, their Italian aesthetic seamlessly suits the Queensland lifestyle and climate while fitting you with fashionable flair. Plus, their personalised styling experience combines handpicked pieces to create a unique sense of style that you can only achieve at a multi-label boutique!
Camargue | Fortitude Valley
Discover luxe local brands and more at this James Street boutique.
In need of some retail therapy? Located on James Street in the heart of Brisbane's Fortitude Valley, Camargue is a one-stop-shop for unique high-end pieces and avant-garde styles. With over 40 years in the biz, Camargue is a well-known and well-loved destination for fashion-forward shoppers with individual tastes and artistic proclivities.
It boasts an eclectic assortment of international designers as well as some luxe local labels, offering a unique range of trendy garments and edgy accessories. Browse brands including Comme des Garçons, Ganni, Golden Goose, Acne Studios, Dries Van Noten, Marni, Marques' Almeida, Cecilie Copenhagen, Lucy Folk, Matteau, and more. Whether you're wandering by, browsing for some style inspo or on the hunt for a new statement piece to elevate your wardrobe, this local gem is well worth a visit.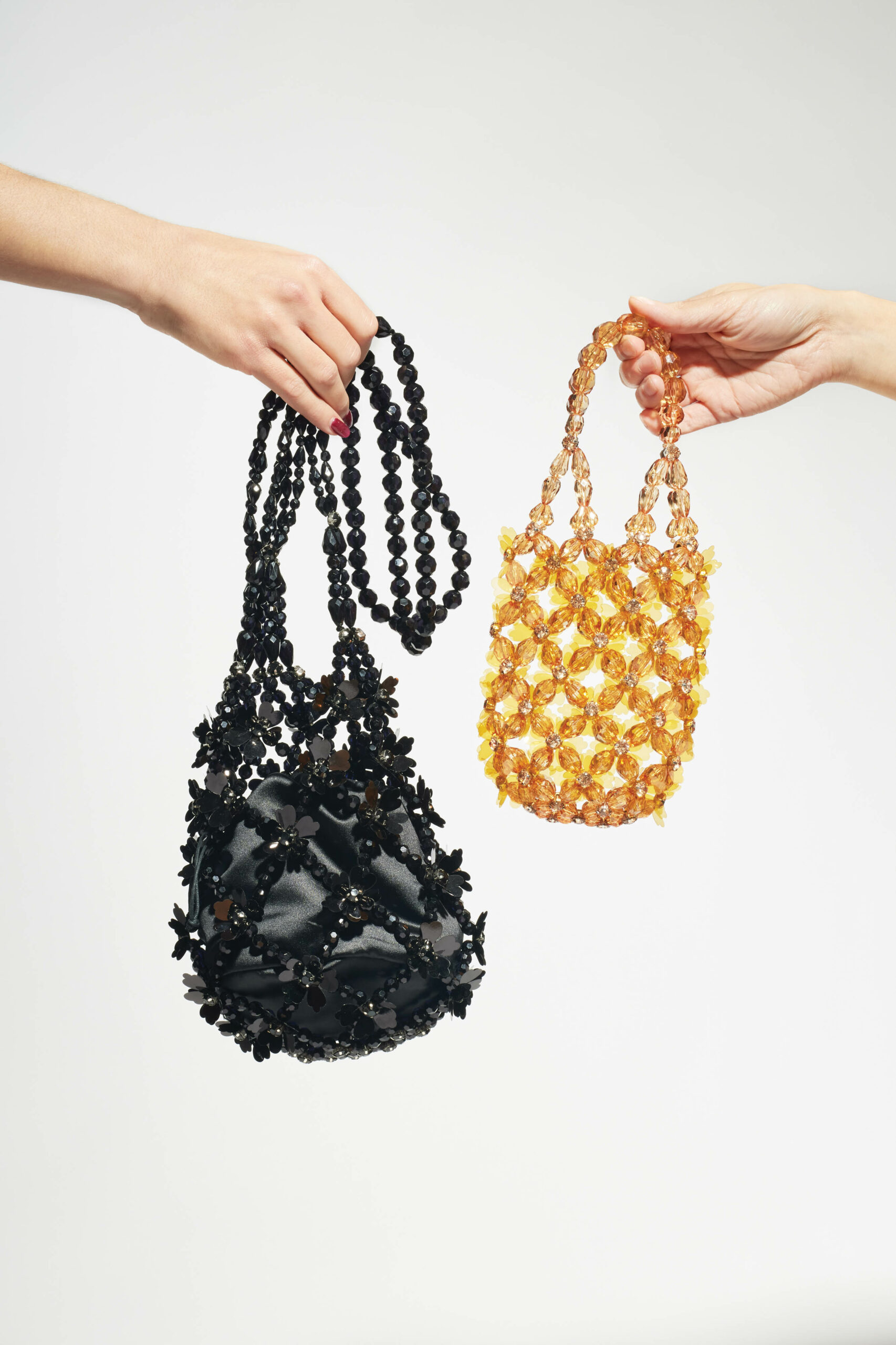 As an iconic staple in both residential homes and commercial spaces for over thirty years, you can be assured you're always unrolling exceptional quality when you choose from Designer Rugs. Handmade with a unique range to suit all aesthetics, pop into their showroom and be wowed by their in-house custom rug design service and professionalism led by superior interior expertise. Also, keep an eye out for their sought-after collaborations with local faves such as Anna Spiro, Easton Pearson, and more!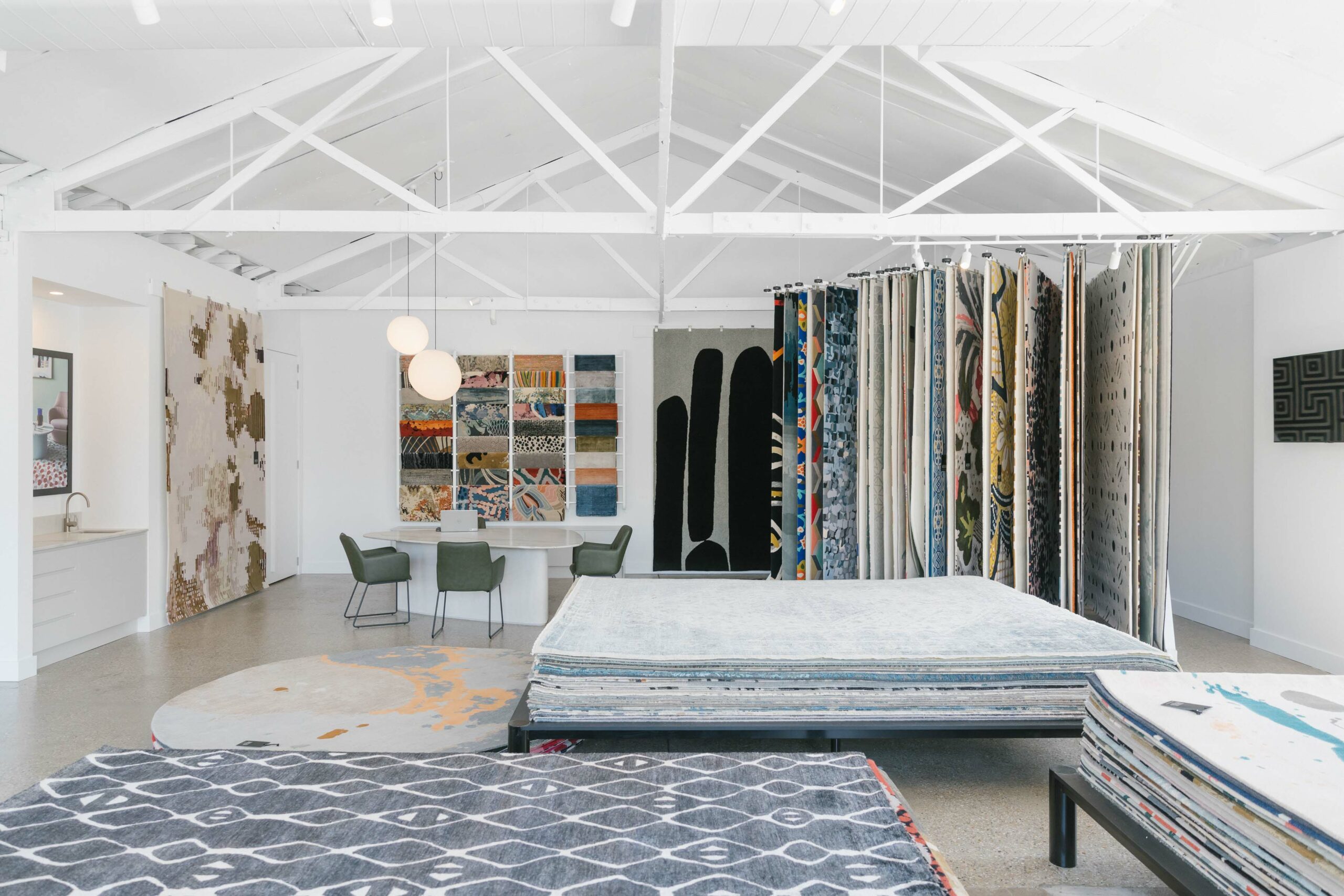 The Lanes | Fortitude Valley
Tucked away from The Valley's main streets sits a collective of dynamic alleys, hidden gems, and secret hot spots. These hip and happenin' hangouts are the ultimate playgrounds for Brisbane creatives, foodies, and musos alike. First cab off the rank is Winn Lane. Wander off Ann Street and you'll stumble across this groovy little slice of culture. Get your caffeine fix at No. 5 Café, snag a groovy buy at LJC Boutique or Practice Studio, catch a live gig at The Zoo or grab one of Ben's famous burgers for ultimate cheat day indulgence. Next is the quaint and charming Bakery Lane, where you can sip on a cocktail (or three) and boogie your heart out at Laruche, feast on Korean delicacies at Nom Nom, browse at Phase 4 Records or go for a romantic date to Johnny's Pizzeria. Finally, there's the 60s inspired California Lane, complete with retro neon signage, flamingos, and pastels! Step up your brow game at The Brow Bakery, cosy up for a cuppa at Reverends Fine Coffee or feast on Italian at one of Brisbane's oldest restaurants, Giardinetto's. The options are endless!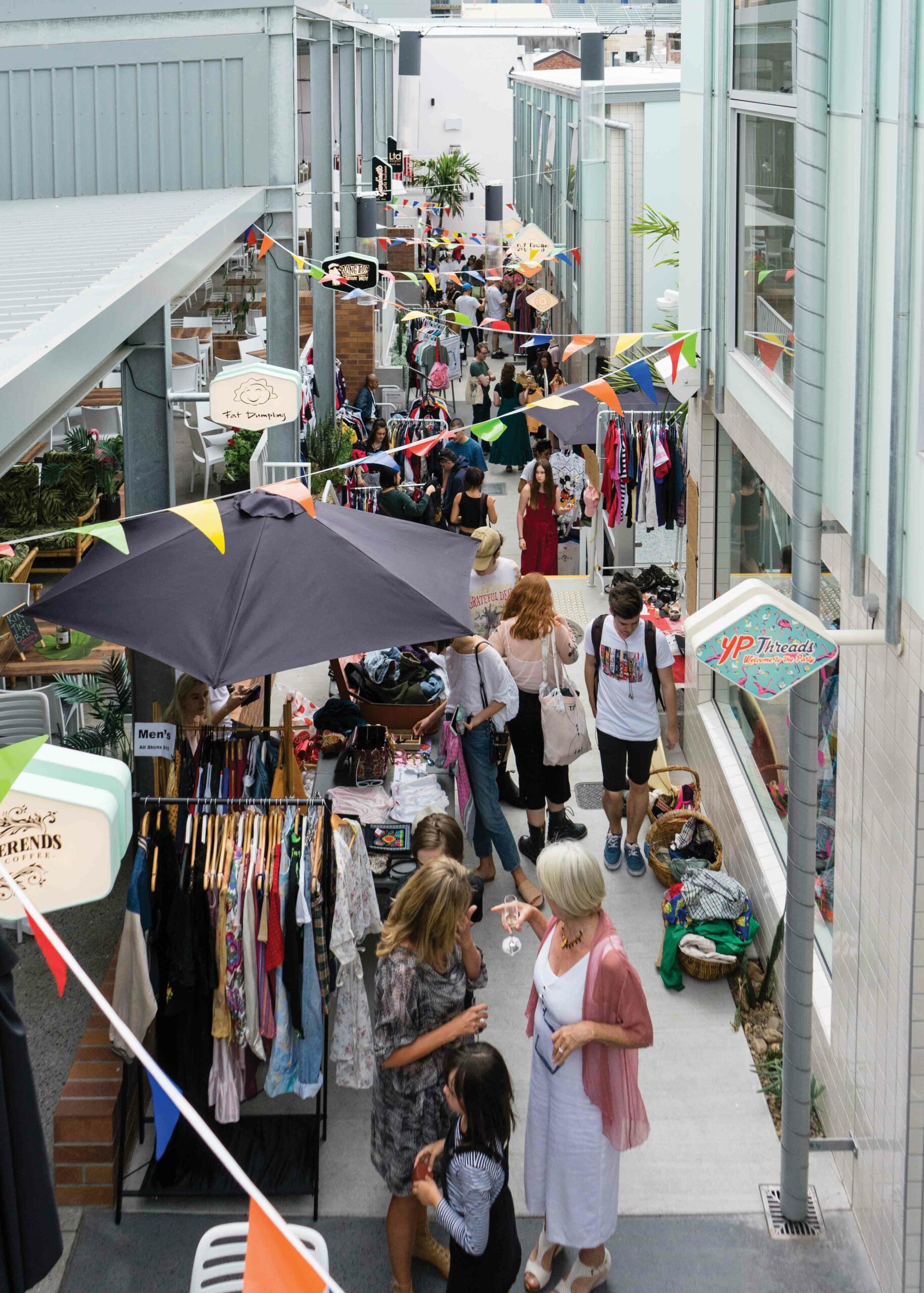 Ready to embark on a voyage to optimal fulfilment? With this no-nonsense life coach in your corner, you'll redefine your success and implement real, sustainable, and meaningful change that will truly empower you. Leslie will work with you to clarify your vision for your ideal future, while developing an action-oriented mindset and fortifying yourself to challenge the arbitrary social norms holding you back – all in an engaging and enjoyable way!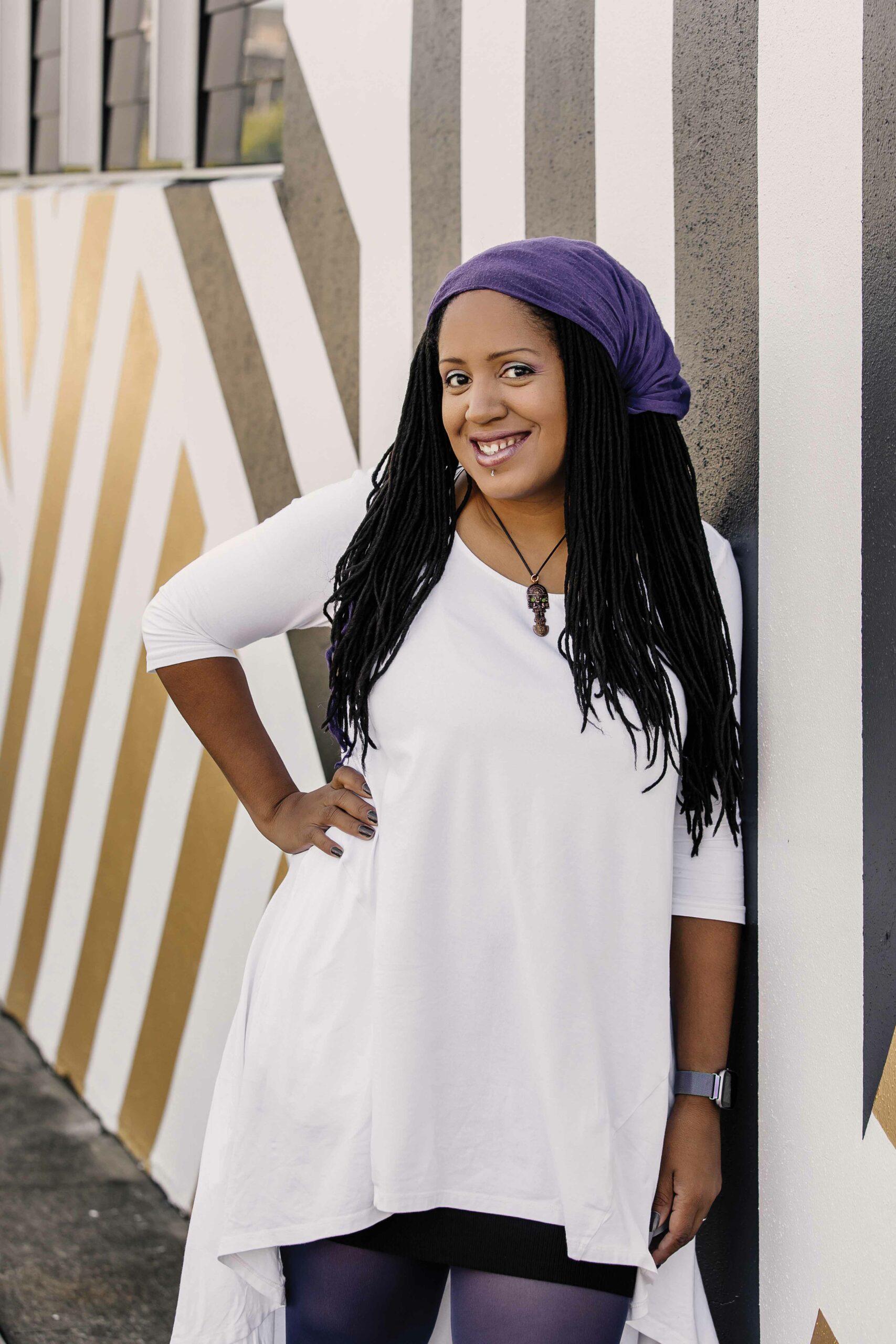 Whether you want an indulgent experience filled with bubbles and beauty, or a pit-stop that will have you in and out the door, truly beautiful hair is always a guarantee at this luxe studio. Backed by 25 years in the industry, The Lounge & Co Director, Candice Whitehead, has crafted a phenomenal space that transcends far beyond a mere hair appointment.
The diverse team of stylists specialise in everything from colour corrections to blonde work, and hair extensions exclusively with the Ellie B Collection. "The Lounge & Co experience is all about pampering, treats with an extensive drinks menu, and attention to detail in every aspect of your time in our salon," says Candice. Their holistic approach encompasses an emphasis on switching off from the everyday, and relishing in a moment of self-love, while decades of expertise create your best hair yet.
Your senses will be ignited from the get-go, with the low hanging fireplace and wooden features contrasted by industrial touches forming the gorgeous aesthetic inside the heritage-listed building. When it's not filled with tranquillity and music to the likes of Cafe del Mar, it's buzzing with a hum of excitement and laughs shared between staff and guests.
It's that reason which sets The Lounge & Co miles ahead. Candice has fostered an environment where support and growth is wholeheartedly embodied, and the relationships formed between guests are cherished alongside the lasting memories created by the colleagues. "We're here to please and ensure your time in our salon is luxurious, warm, and fun," says Candice. "As we say, come in and we'll treat you like family."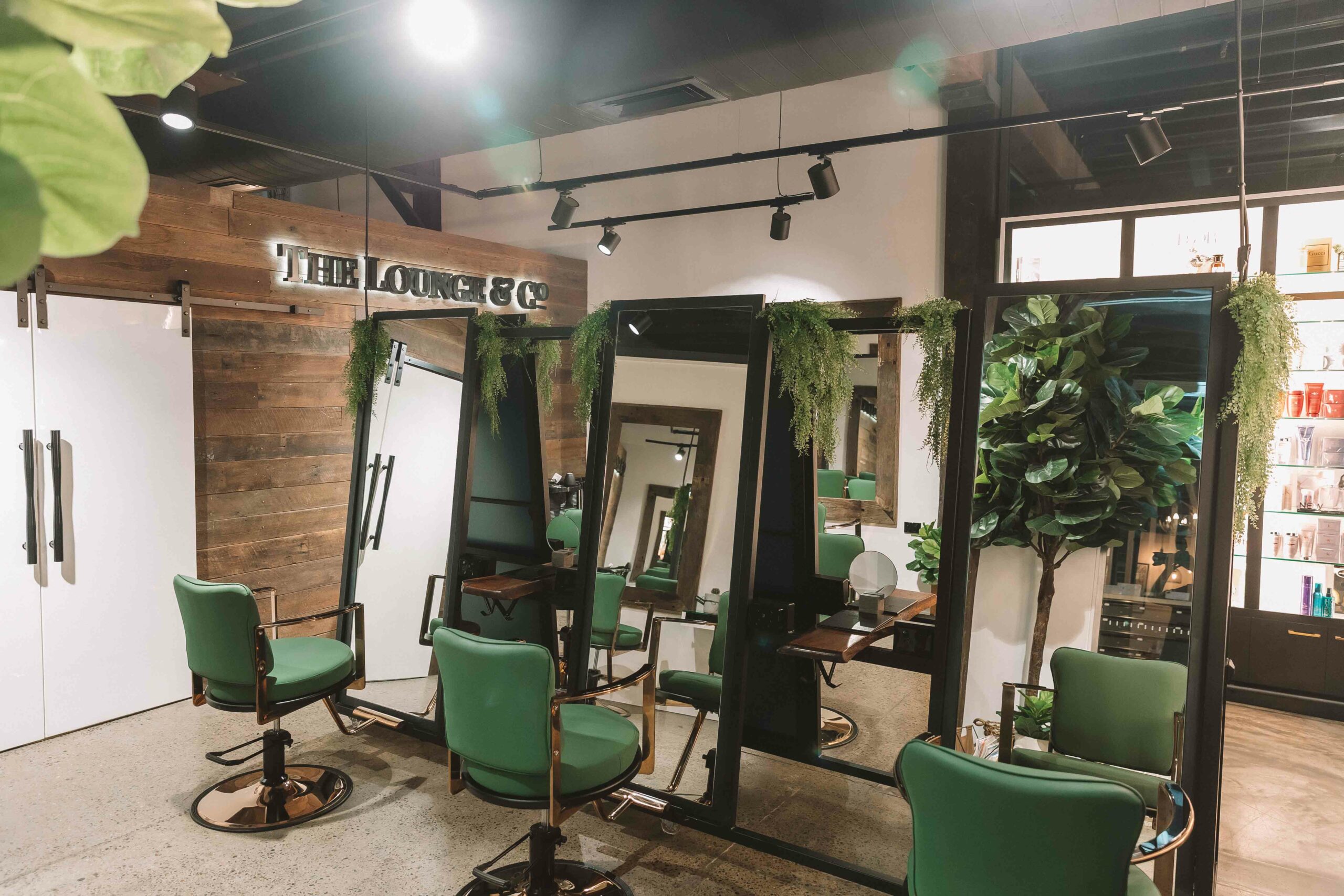 Located on Wickham Street, Lounge Lovers is a world away from the hustle and bustle of the colourful, action-packed streets outside. Wander through the Showroom to explore and discover classic, modern and directional furniture styles to suit any home or space, brought to life through the imagination of their in-house designer. Their point of difference? Luxurious, design-led furniture without the hefty price tag.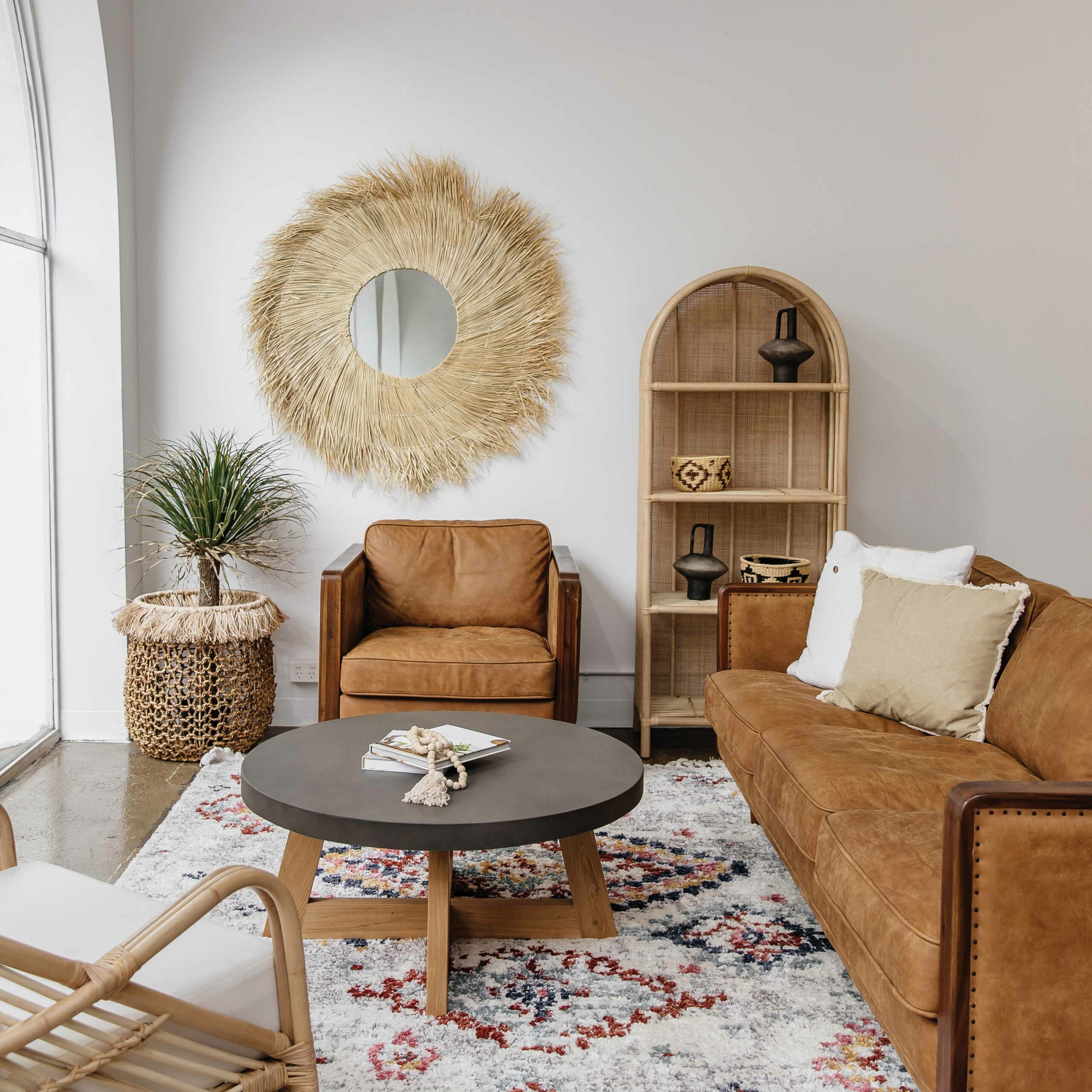 Great food, great drinks, and great vibes are always on offer at this local watering hole.
With a stellar drinks list, tonnes of tasty eats, and a vibrant, lofty industrial space to match, it's not hard to see why Mrs Brown's is one of Newstead's most loved local! Housed in a spacious rustic warehouse, this neighbourhood favourite features stunning floor to ceiling windows, a majestic white marble bar, and luscious greenery galore. Upon arrival, it's impossible to miss the stunning painted mural of Mrs Brown herself, who just happens to be the owner's adorable beaglier pup. With an extensive wine list, star-studded cocktail menu and 24 beers and ciders on tap, it's the perfect spot for a cheeky afternoon bevvy, boozy long lunch or girls night out. Feeling peckish? Satisfy your appetite with their range of mouth-watering morsels, including cheese and chicken spring rolls, Korean fried cauliflower, halloumi paratha pancakes, and sweet and sour lamb ribs. We'll drink to that!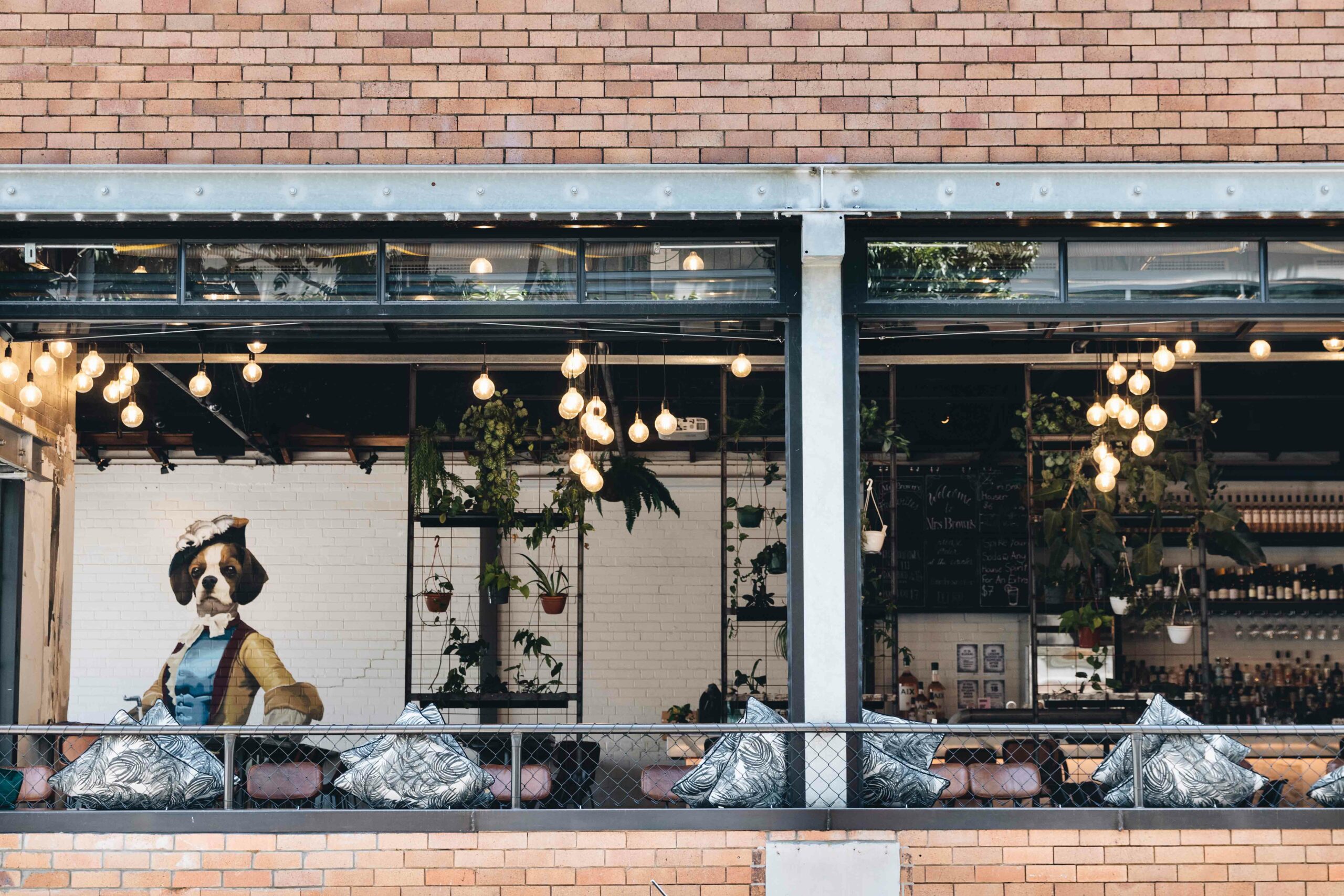 Packing the most tantalising punch, this neon haven serves up modern Thai street eats in a vibrant jungle. With deliciously fragrant flavours and an oh-so-perfect amount of spice, good times are a guarantee. Their massaman curry is an absolute showstopper or get hands-on with the DIY peking duck pancakes. Located in the bustling Gasworks Plaza, you literally can't miss these fresh digs, and while you're there, say hello to Ping Pong's sister venue, Yolk, for simple rolls, coffee, and OJ that stands out from the crowd.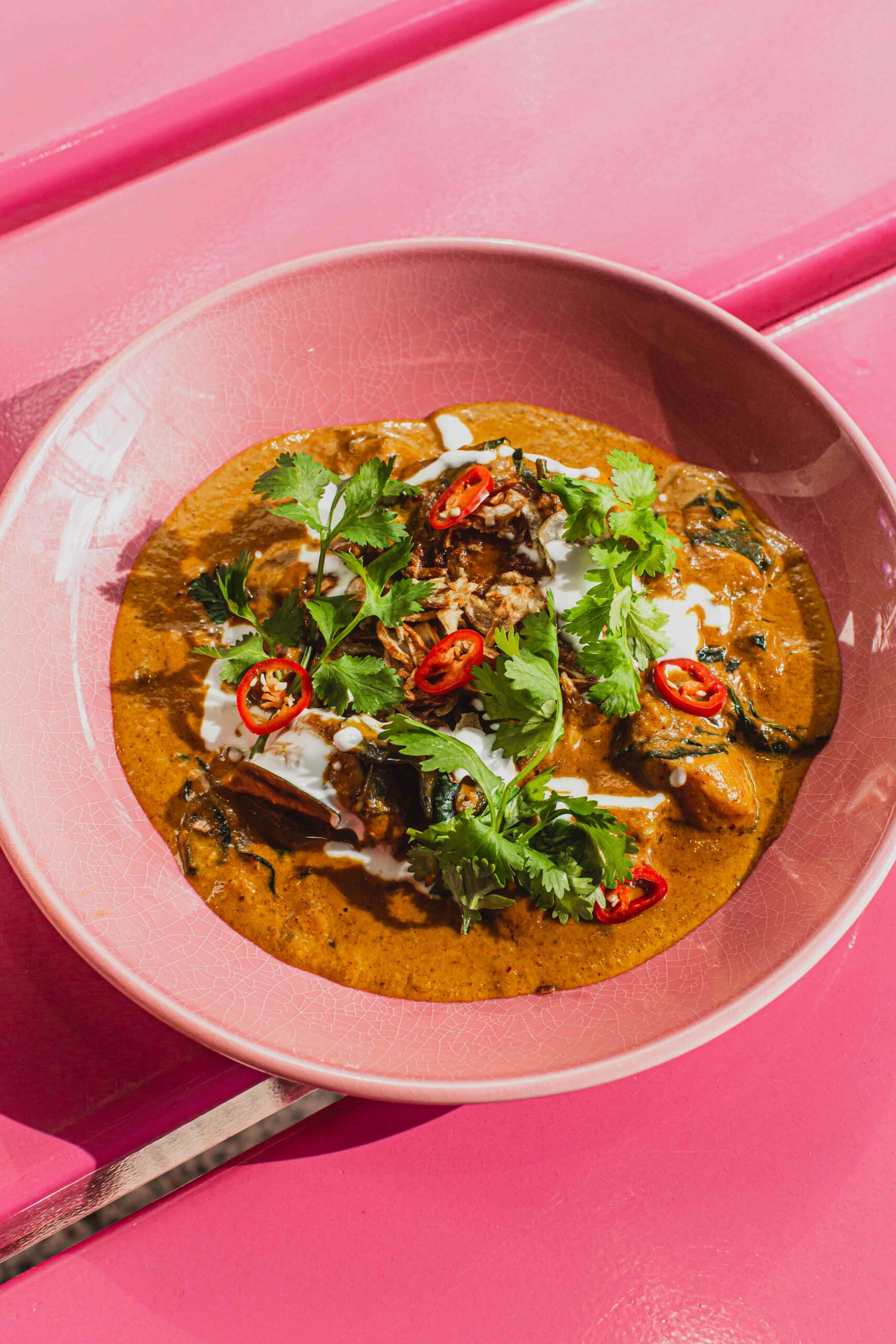 In the bustling Gasworks Plaza, you'll find this beauty institution, which has been adored by the community for decades. With well-established expertise, Directors Todd and Rachel have created a boutique hair haven that you can happily trust.
As hair directors of Australian Fashion Week for the last decade and highly sought after for Paris Fashion Week (as well as a plethora of esteemed awards under their tool belt), Vogue Nationale reflects a high standard of excellence on the daily. This stalwart contributor to the community is always passionate about what they do, and it shows in their attention to detail, sustainable focus, and uplifting atmosphere. Offering professional and personalised services in balayage, colour correction, bespoke cutting, and more, you'll kick back knowing you're in the best of hands.
You'll also be chuffed to know that you're doing a good deed, as a portion of each of their colour services helps raise funds for the global non-profit organisation, Doctors Without Borders, that provides crucial support in the areas that need it the most. Pampering for a cause? Now that's a treat!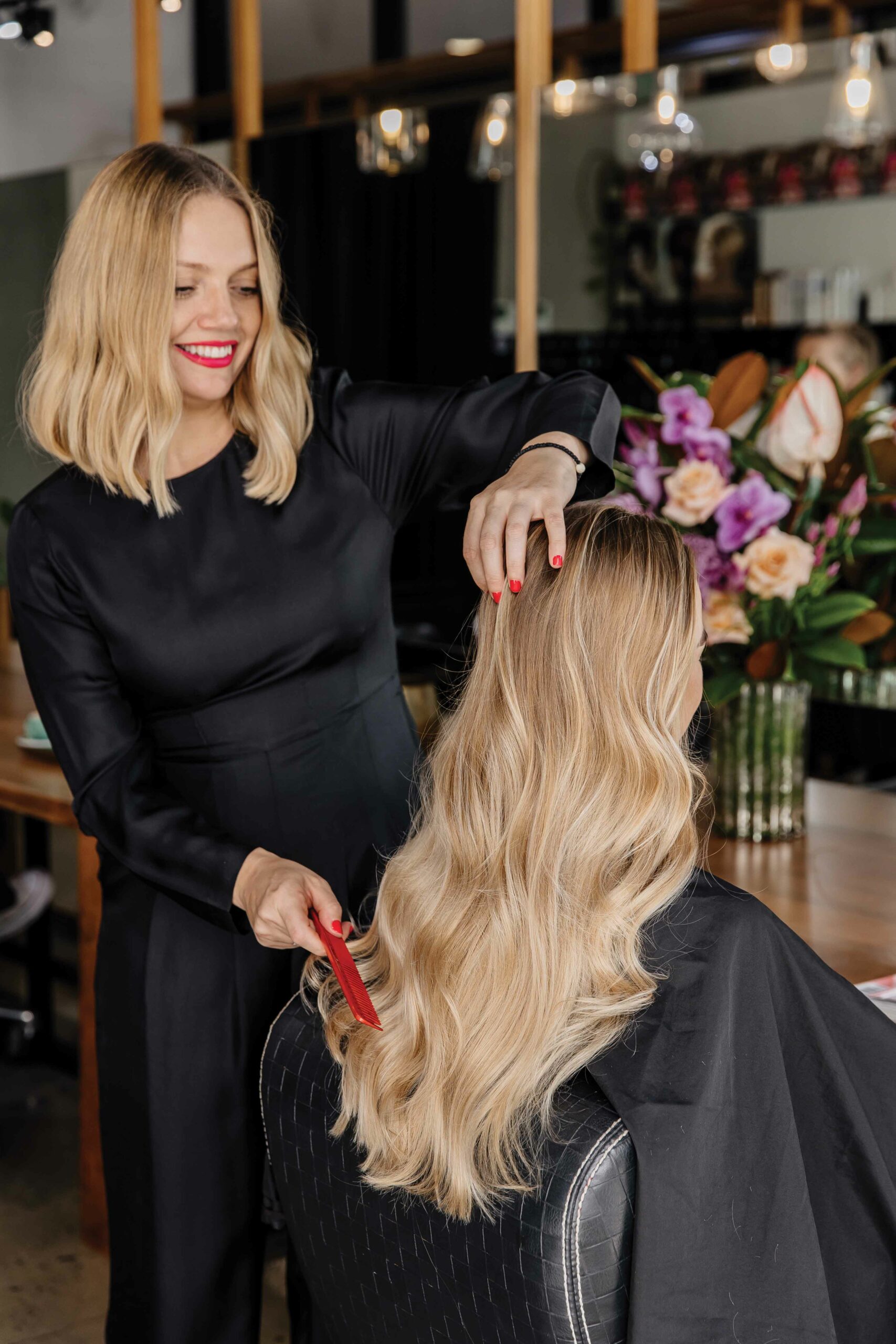 Nestled in the iconic London Wool Stores of Teneriffe, Zero Fox is a charming little eatery, dishing up explosive Japanese and Korean flavours and top-notch craft booze. Treat your tastebuds to lip-smacking bites including crispy salmon bao, kimchi fries, chilli tempura prawns and octopus Takoyaki. The team is constantly on the hunt for the most exquisite locally crafted tipples, meaning their tap, wine, and spirit lists are constantly rotating. With a laid-back ambience and breezy outdoor seating, its perfect for casual catchups, plus, pooches are welcome too!