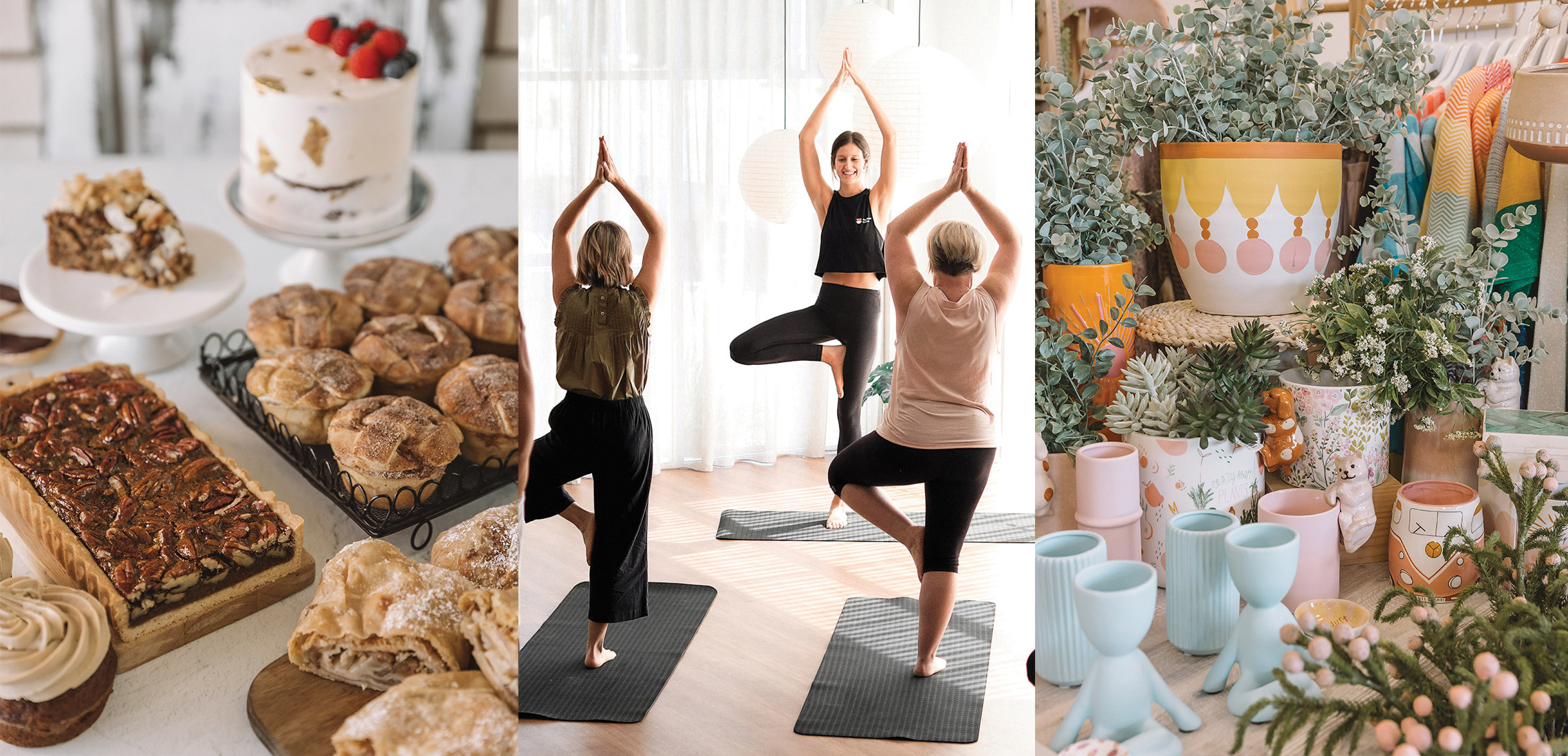 Stroll Up To The Best Spots In Ashgrove, Bardon, And The Gap
Get to know the 'hood!
---
One stroll through the hilly, charming, and cosy neighbourhood feel of Ashgrove, with Bardon and The Gap right next door, and you'll agree this slice of Brisbane is green, breezy, and generously inviting. Find a friendly face around each corner with pampering beauty treatments, beautiful fashions, stylish Pilates, massage, orthotics, Ashgrove's favourite fruit market, and more.
Coming from a background of homewares and fashion, Sunshine Fitzgerald brings 15 years of knowledge to her space on Waterworks Road, all with an infectious sunny disposition. If you're a local, there's no doubt you've driven past the ever-changing window displays stocking Australian labels such as Frankie's Melbourne, LJC Designs, Cat Hammill, Haven, JAASE, Brave & True, Tirelli, as well as the ever-popular Italian  Star Denim. They also carry a great variety of affordable stock labels including Label of Love, Soul Sparrow, Ebby and I, Silver Wishes, Pink Diamond and many more!
Along with fashion, it's also a one-stop gift shop with novelty pots, plants, planters, loads of earrings and accessories, bags, serving ware, cushions, lamps, artwork, candles, diffusers, sunglasses, and body oils.  Plus, they offer a full complimentary gift wrap service in-store with purchases. With four wonderful ladies who work alongside her, they always offer a happy, colourful, and bright experience at Our Sun Room.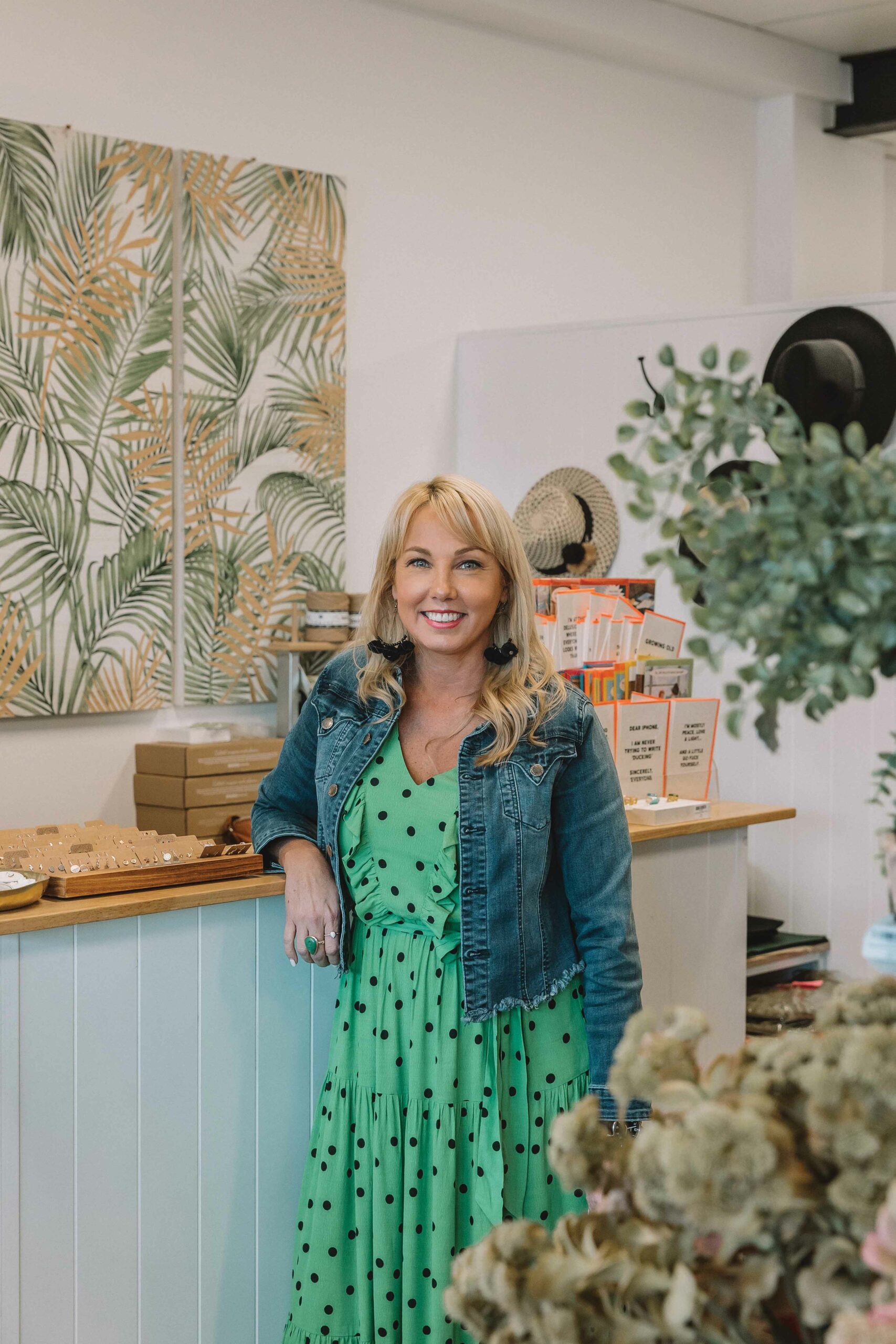 Home to wonderfully fresh fruit, vegetables, flowers, and gourmet goodness. Known for being the iconic grocer in the area since 2004, Ashgrove Fresh Fruit Market is a family run team that's small enough to be friendly but big enough to supply everything you need when it comes to the best fresh food! Run by local husband and wife team, Angelo and Maria, along with Maria's brother Nick and his wife Kathy, there are three generations of experience within their market fresh aisles. "We still have Maria and Nick's father who works here with over 60 years of experience in the game. He was around when Roma Street markets were around, so he knows his stuff," says Angelo. Marrying into the family business, Angelo says he has worked with his wife for almost 20 years. "We all get along really well, we truly are very fortunate people in business and every day is a joy to be around our team," he says.
While the rest of the city is sleeping, Angelo and Nick are up at 4am with local farmers and producers meticulously hand-picking each vegetable, fruit, flower, and gourmet bread so you don't have to, making sure you're getting the very best quality. "Because we pride ourselves on the best service and best quality produce, we make sure our customers are happy over and over again," he says.
Whether you're stopping in for a hot minute for something fresh, picking up ingredients for dinner, doing a weekly shop or something more substantial, Ashgrove Fresh Fruit Market specialises in fresh produce, flowers, and gourmet grocery selections. From local boutique products such as honey and everyday condiments, an extensive deli line of cheese, organic and Barambah milk, they also stock a large selection of organic sourdough breads and bagels, plus a wide range of continental lines from olive oils to passata sauces. There are all walks of life coming through their old school feel grocer. From students to families, and aspiring chefs, it's the focus on supporting local makers and growers, plus the friendly faces, that keep customers coming back. "We get the majority of our fresh produce from The Brisbane Fruit Markets and local farmers. We are big believers of supporting local," says Angelo.
Walking into the store is certainly an experience. With floor to ceiling wall produce (even hanging from the ceiling), it's a colourful and inviting space for local fresh food lovers. Can't make it in-store? Angelo, Nick, and the team have a popular home delivery service for locals. "A lot of people can't get to the store. Whether it's a mum-to-be or the elderly, they just phone or email their order through and it gets to you quicker than you can say, 'what's in season this week?'". Just shoot them an email at ashgrovefresh@gmail.com.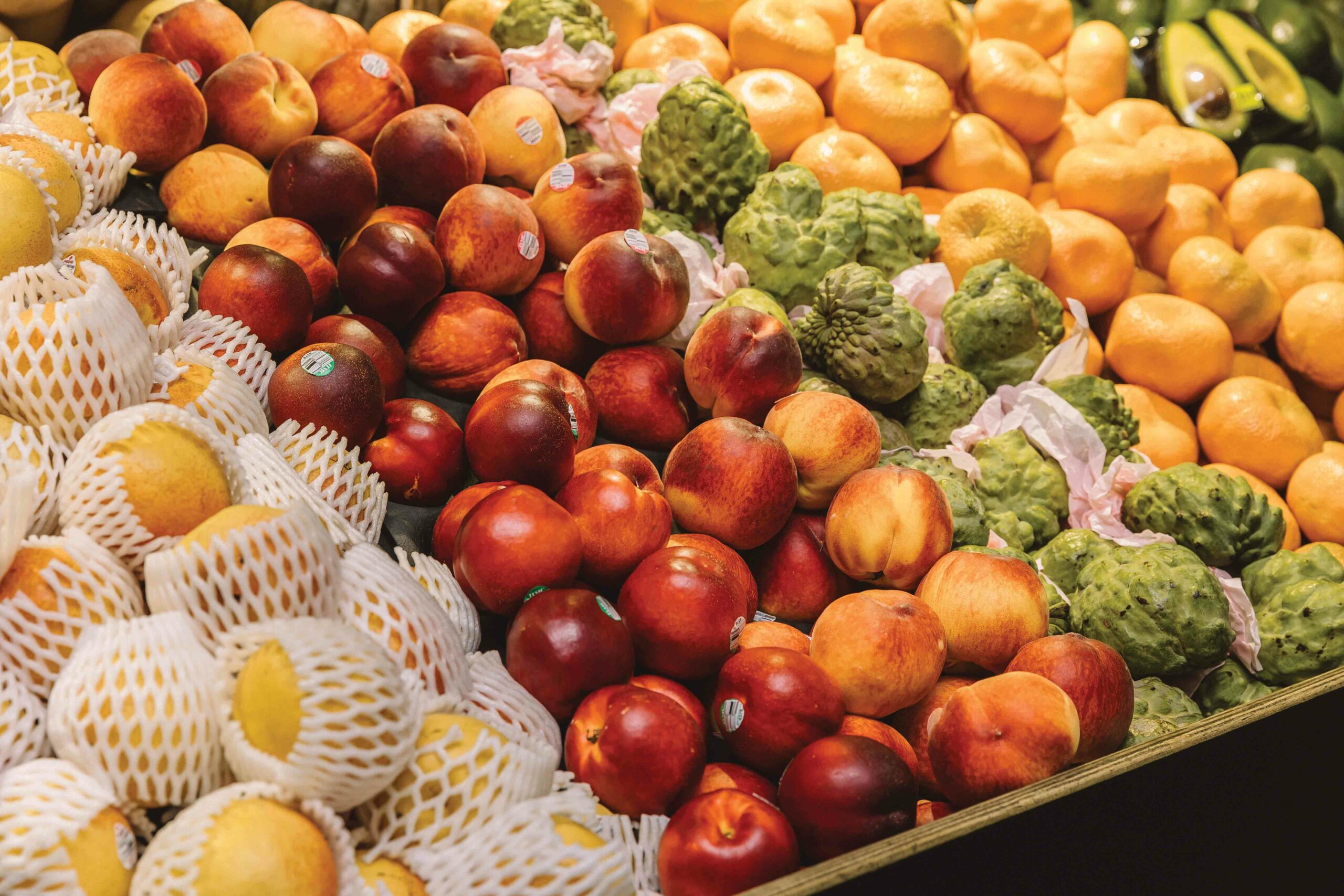 A gap in the market for more holistic eye care, along with optometrists who take the time to listen, prompted Sally and Jasmine to create Eyecare Plus Ashgrove. Experienced optometrists Sally and Jessica provide personalised and family-friendly optometry services in a relaxed environment. Their practice manager Jasmine, with a background in fashion, hand-selects quality frames and lenses that are tailored to each patient's lifestyle. Call into the award-winning Eyecare Plus Ashgrove practice to experience all this, and more, for yourself.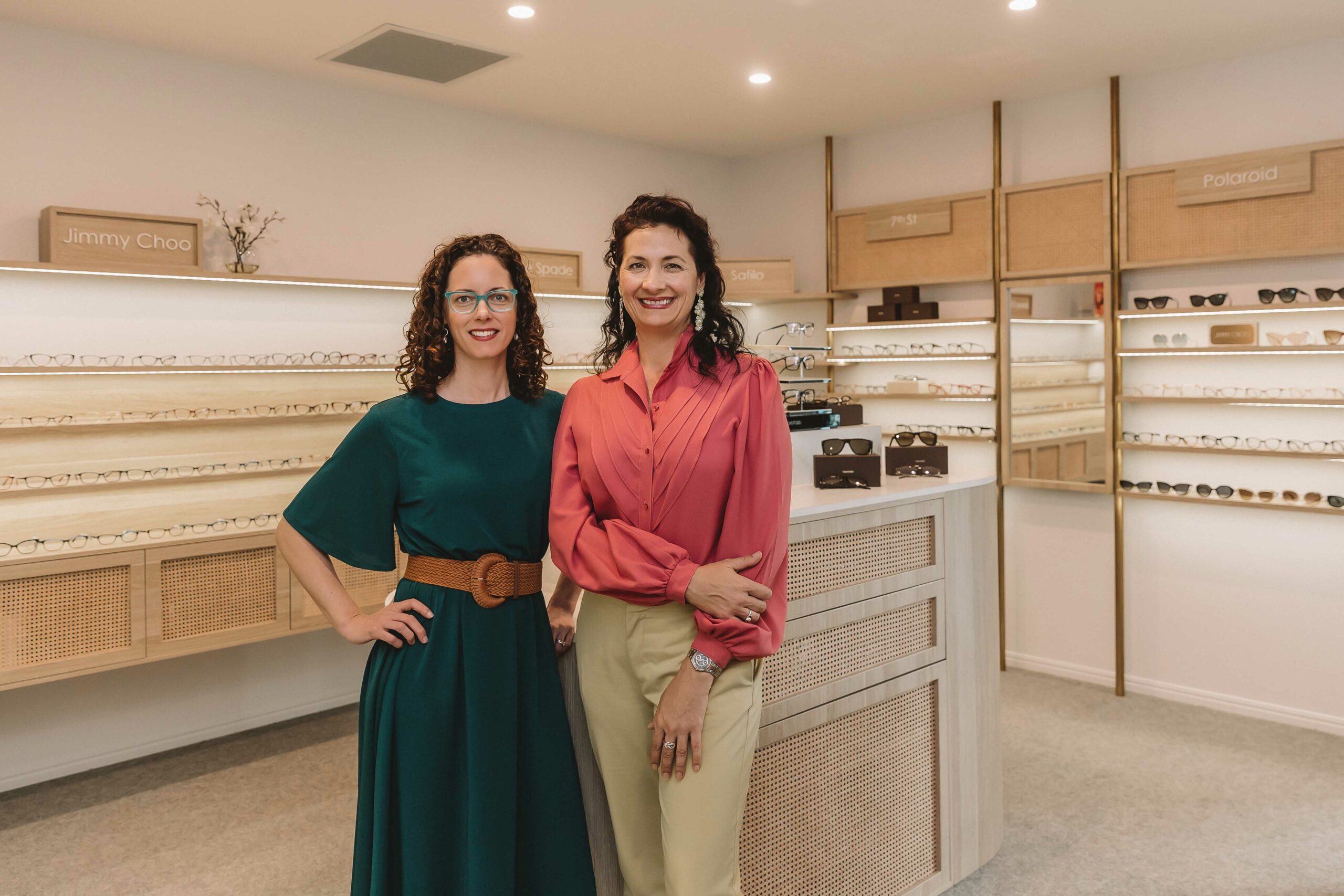 After seeing a void in the fitness industry for a space that's welcoming and un-intimidating, Ashgrove's newest Pilates fusion studio, One Body Studio, was determined to change this. This two-roomed purpose-built space is dedicated to empowering 'every body' to feel and live their best through a full and balanced exercise program. Combining the best of yoga, reformer and mat Pilates, and functional group training, One Body Studio brings together an inclusive community of trainers and members, each one passionate about helping you feel not only fitter, but stronger in both mind and body.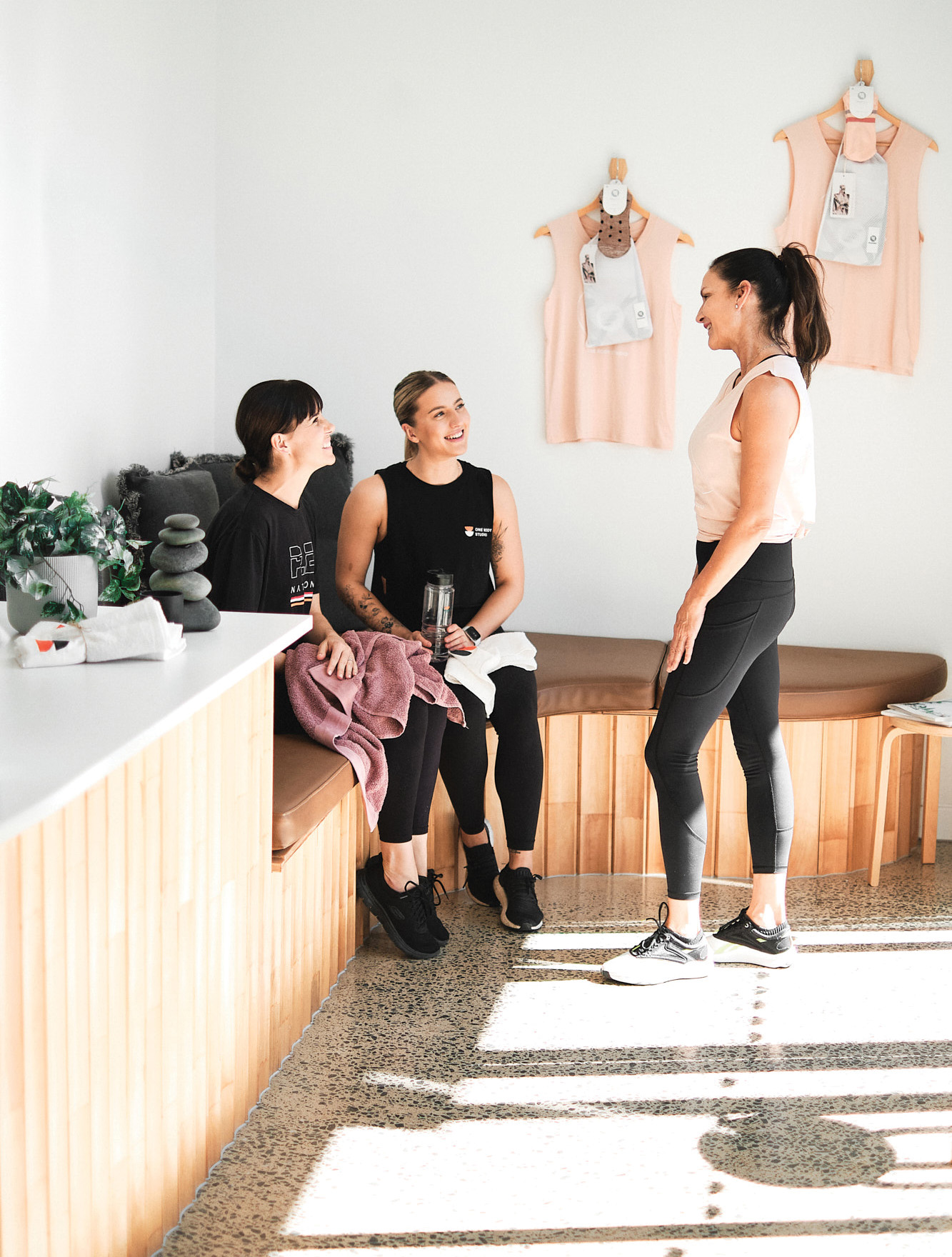 Beautiful hair doesn't have to compromise your health or the environment. The passionate team at Elizabeth JJ's on the Avenue creates fabulous hair on the daily, treading lightly on the earth using ethically sourced products with certified organic ingredients. Elizabeth JJ's is not just renowned for delivering incredible colours and onpoint styling, but they are pioneers in promoting healthy hair and a healthy environment! Using rainwater and the sun to wash and dry towels, a worm farm for coffee grounds, tea leaves, and feeding the salon gardens – it's all part of an average day inside this vegan friendly sustainable salon.
Salon owner, Jo, dreamt up Elizabeth JJ's when she was just 16, based on the names of her late mother, brother and herself. Now, Jo is backed by a talented team, including art director Sharyn with over four decades of industry experience, senior principal stylist and balayage queen, Jeanice, and superstar apprentice, Jaime. Behind the scenes, co-owner (and organic chemist) Aaron, cuts through the hype to select the very best vegan-friendly, certified organic colour, care, and styling ranges. Driven to stay abreast of the latest trends in hair fashion and to be a leader amongst Brisbane's sustainable salons, the dedicated team at Elizabeth JJ's loves making their clients feel fresh, fabulous, and confident – whether it's through a style refresh, a radical new look, or one of life's big changes.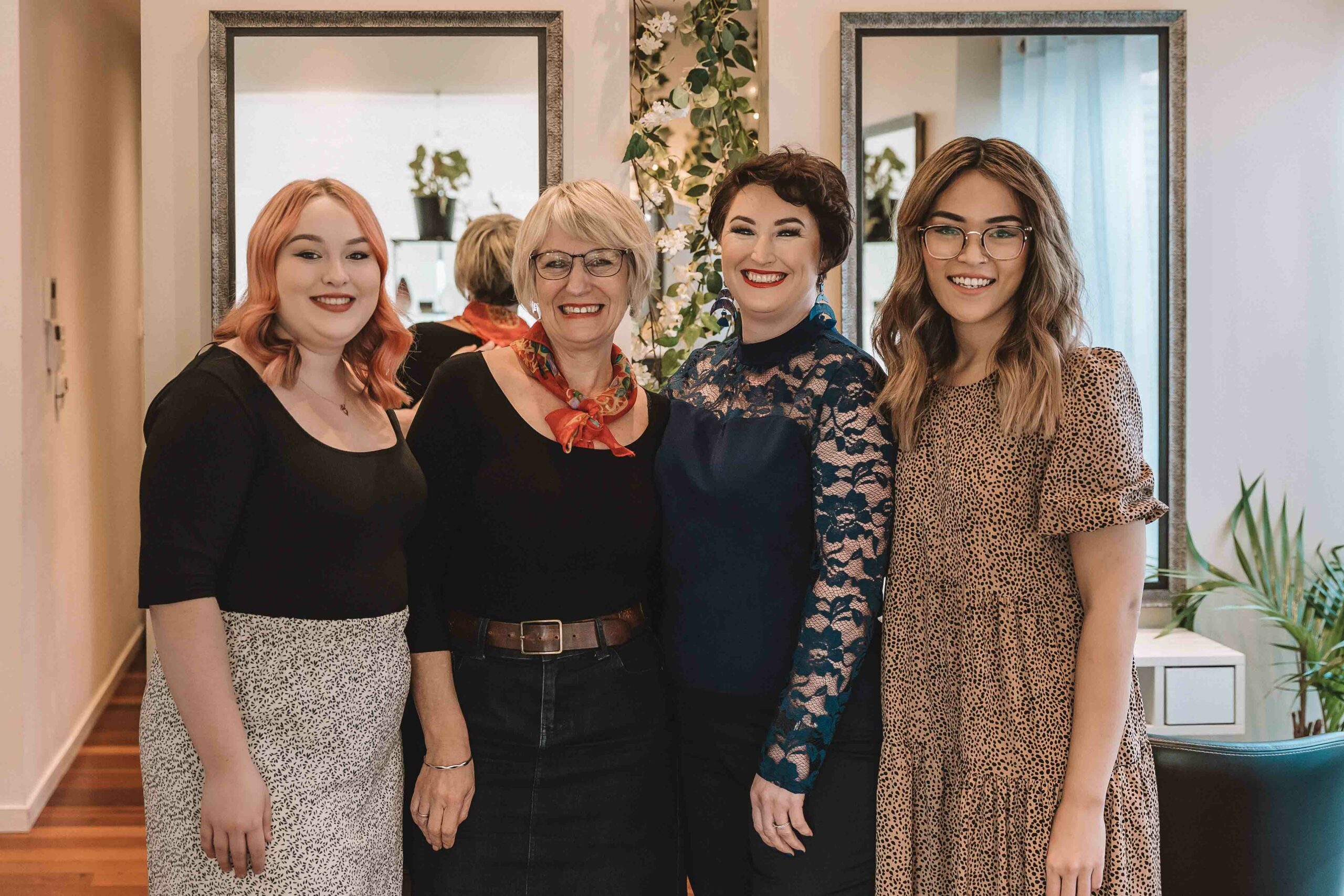 A lot of people think podiatry is just about clipping toenails, but Andrew and Tom from QLD Orthotics & Podiatry and their medical engineering business, Paromed, are here to step in front of the stigma attached to their profession. Co-founders with over 25 years of combined experience, Andrew and Tom not only hold degrees in podiatric medicine to do the regular musculoskeletal work, but they're able to prescribe local anaesthetics and treat larger conditions such as calf tears, sprains, fractures, and both chronic and acute conditions affecting the lower limbs. Most notably, their keen interest in bringing the latest in overseas podiatric technology and treatments to their patients here in Brisbane is what sets them apart. "We have a real sense of helping people," says Andrew. "We both came together and decided that the industry needed more scientific measurements and diagnostic outcomes," he says.
Via CAD/CAM orthotics, radial shockwave therapy, and motion analysis to assist with walking and running gait, it's these technologies paired with their work within the community that makes QLD Orthotics & Podiatry a soulful premium podiatry service. And it doesn't stop there, with Andrew founding Walking Tall to provide free footwear and podiatry care for the homeless. Now that's supportive!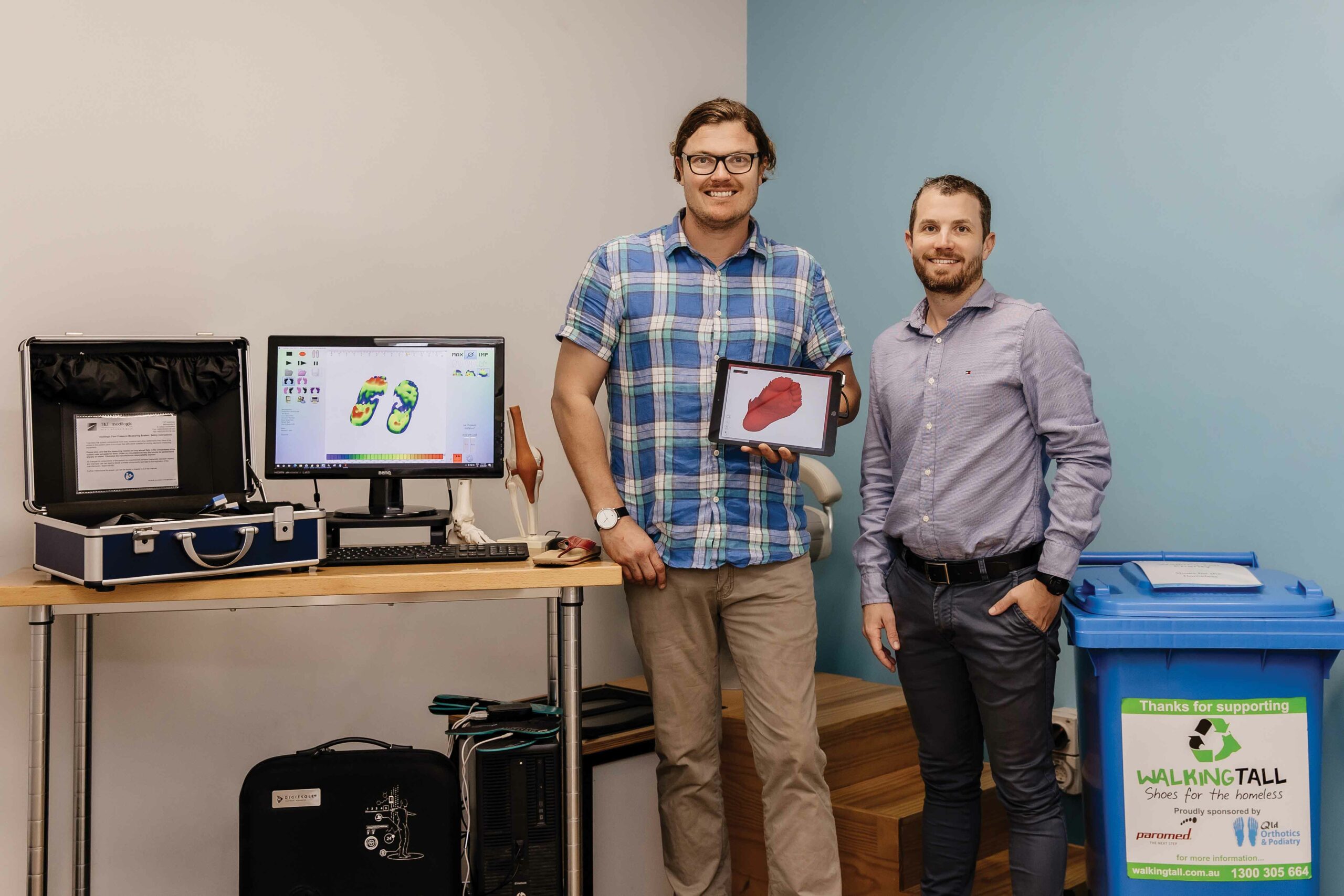 Whether it's plump lips, chiselled chins, or removing deepening lines, more women and men are seeking to keep their faces looking younger for longer. And thanks to the array of natural treatments offered by Indigo Aesthetics, this is possible for more people than ever before. As a family business in Ashgrove, led by a team of experienced and professional injectables, Indigo Aesthetics offers personalised skincare services such as anti-wrinkle and dermal fillers that are catered to each patient's unique and individual needs. What drives this passionate team day-in and day-out is seeing patients feeling and looking like their most confident selves.
Nestled inside the luxe, Vogue-worthy Oak Lane Beauty Suites is where you'll find this elegant, Queenslander-style beauty clinic. And compared to many of the typical run-of-the-mill clinics, walking into Indigo feels like an instant breath of fresh air. This experience can be attributed right back to its two frontwomen – Louise and Maya – who have over 16 years of combined experience. With their warm and bubbly, yet professional disposition, it's easy to see why Indigo Aesthetics is one of North Brisbane's best-kept secrets.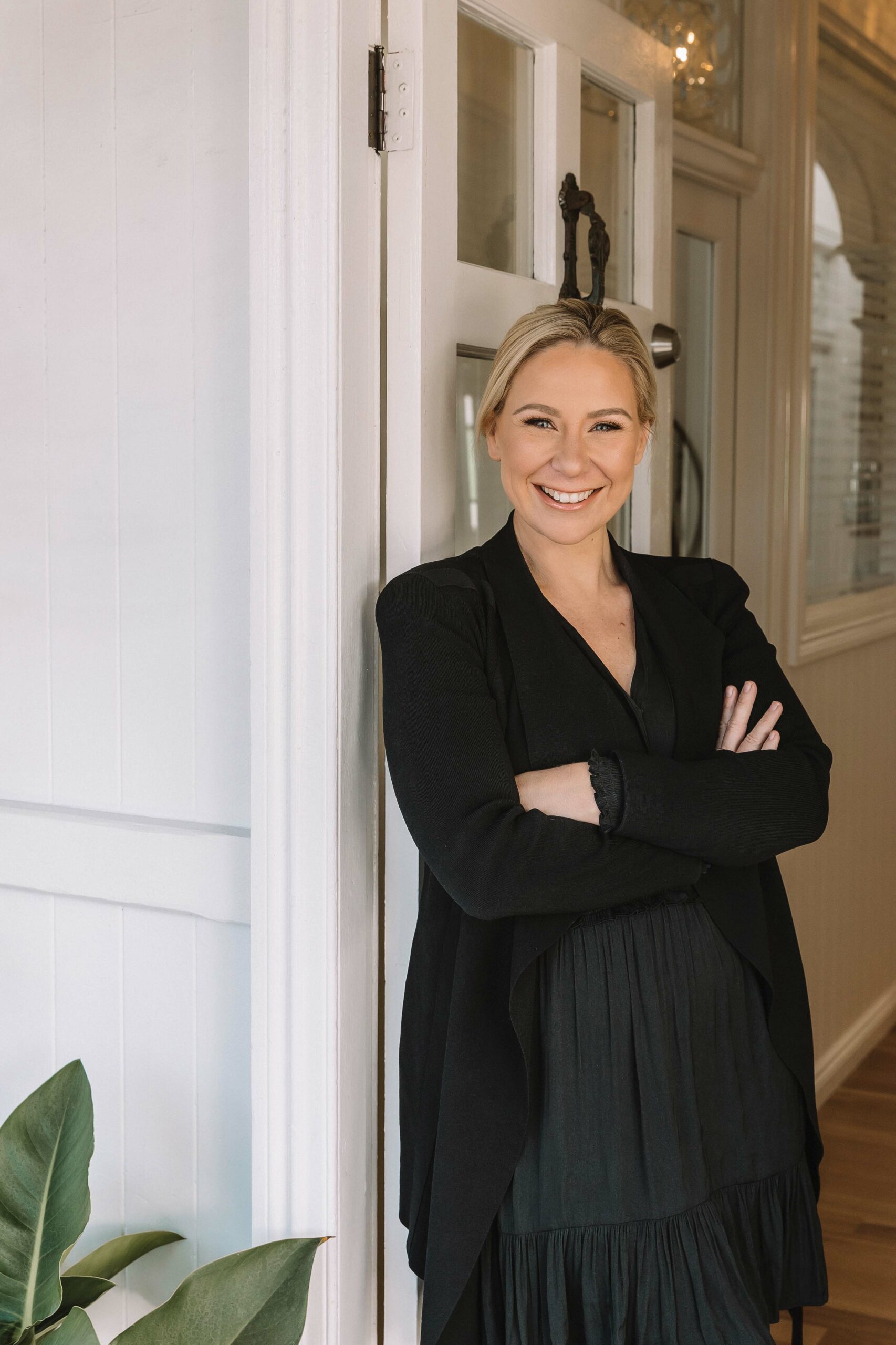 Inside a quaint store hidden in the streets of Ashgrove is artisanal cake creator and designer, Judy Cook – the frontwoman of Cakes by Judy C. For over 30 years, this talented team have created delicious desserts, including small-batch apple and pecan pies, sticky date pudding, and stunning custom cakes and family pies. They're also a hit amongst the community for their homemade neenish tarts. Treat your eyes to their Instagram, @cakesbyjudyc to check out what specials they've got each week.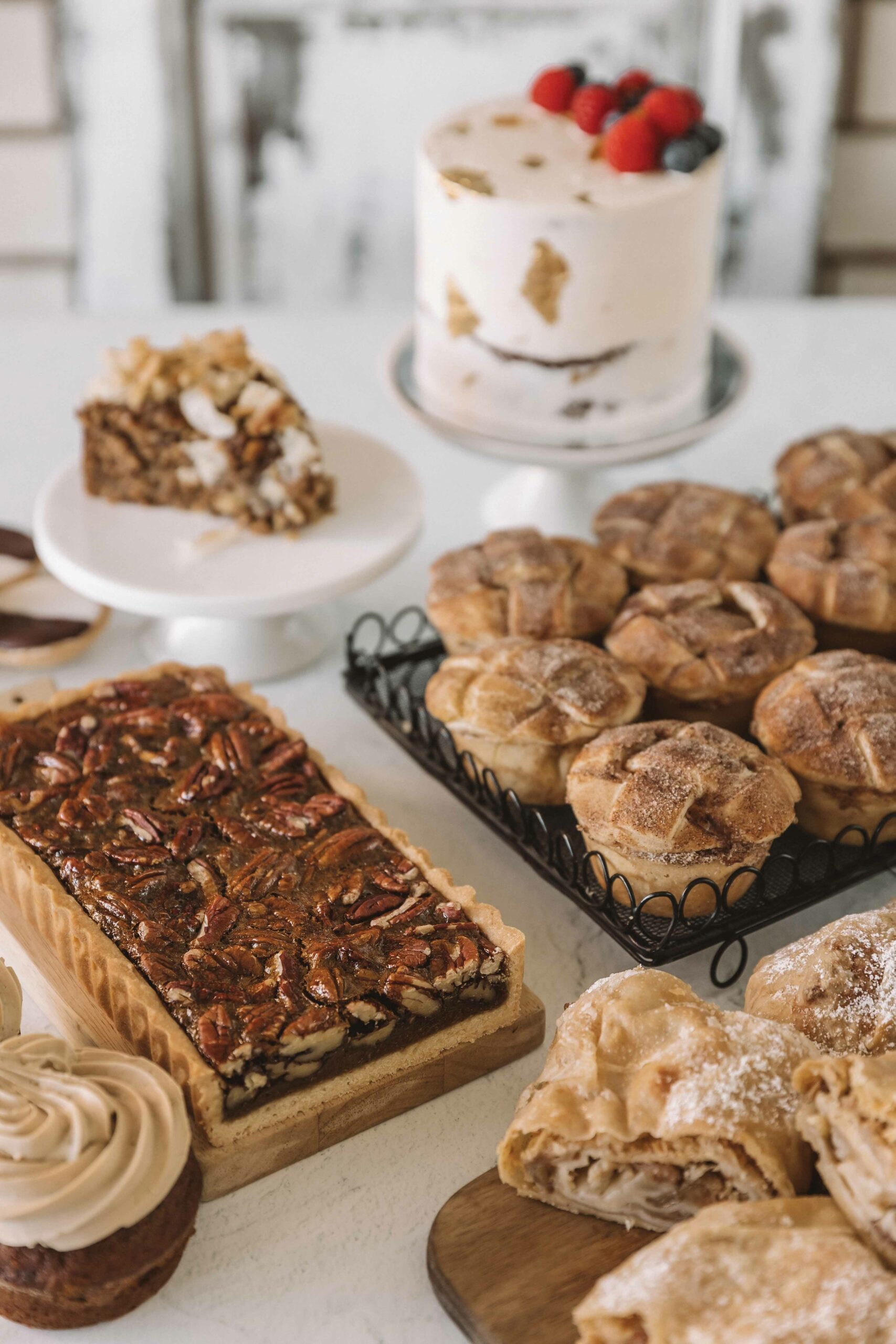 Opening a restaurant in the midst of tumultuous 2020 would seem like a gamble too risky for most. Well, we wouldn't want to be across the poker tables with co-owners Simon and Behrooz, whose thriving French dining spot, La Belle Vie Bistro is proof that their gamble paid off! Their success can't be all chalked up to luck with these two bringing decades of experience in hospitality, as well as an incomparable dedication to an authentic French experience. Their passion for the culture and culinary experience is evident as soon as you step in the door. While a trip to Nice or Saint-Tropez is still off the cards for now, the decadent menu of Foie Gras, oven-baked camembert, escargot, orange duck, and chocolate fondant (to name a few), brings the southern French coast right to our doorstep. Not to mention the ever-evolving, carefully curated French wine list! Working with excellent suppliers, the team at La Belle Vie value quality above all else, knowing that superior ingredients are the cornerstone to any delicious dish. Translated to 'the beautiful life', La Belle Vie Bistro perfectly epitomises that French sensibility of enjoying a beautiful place with the people you adore and food you can't resist.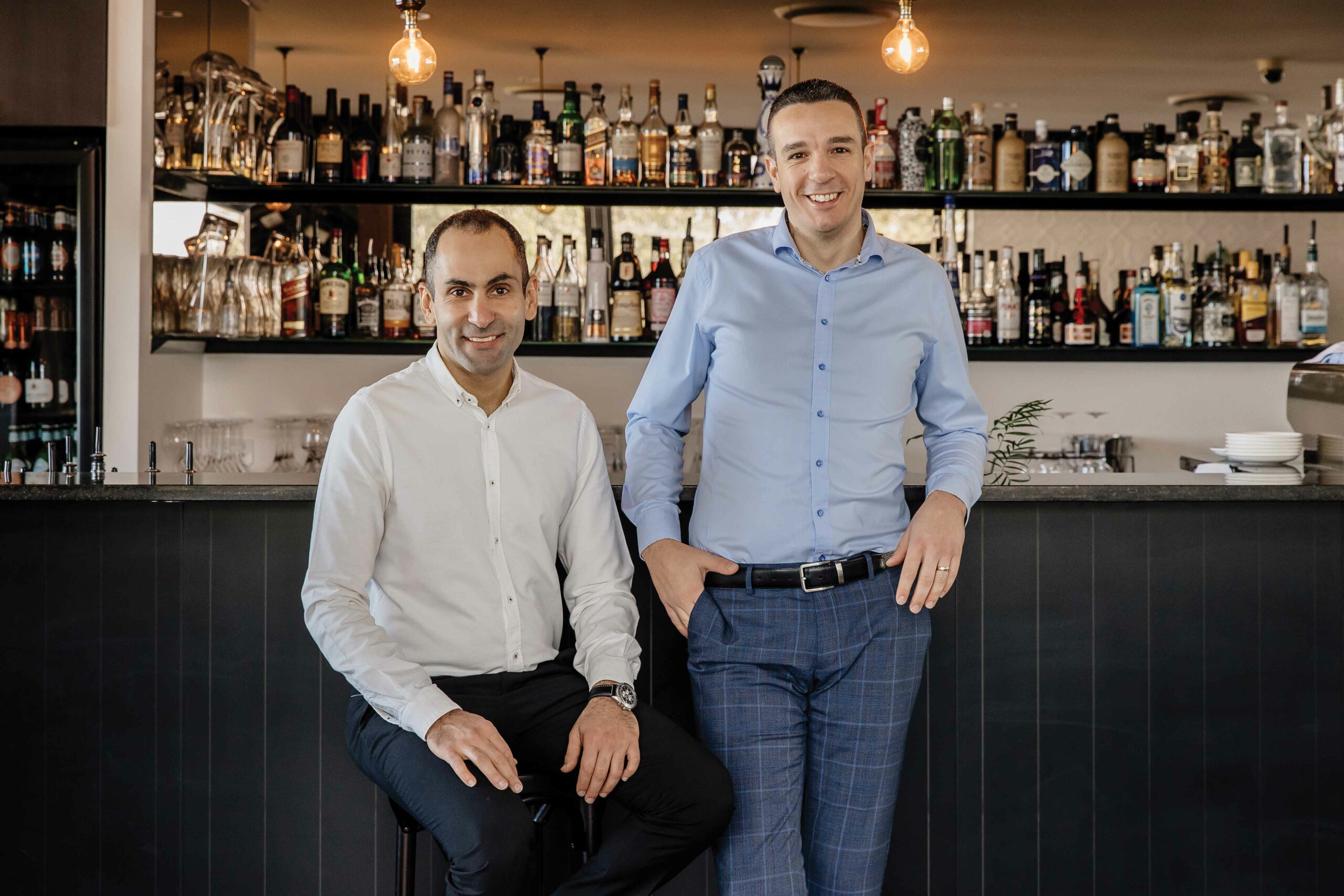 Not your average studio, Pilates Emporium Bardon delivers a stylish and relaxed space to work out. With state-of-the-art resistance-based reformer machines, it's the ultimate destination to tone and shape your body, whatever your fitness level! The 50 bespoke programmes and classes are capped at nine to ensure you get the attention of your friendly and experienced instructors. With a great introductory offer of five classes for $50, it's a no-brainer to discover a studio where you feel supported, challenged, and inspired.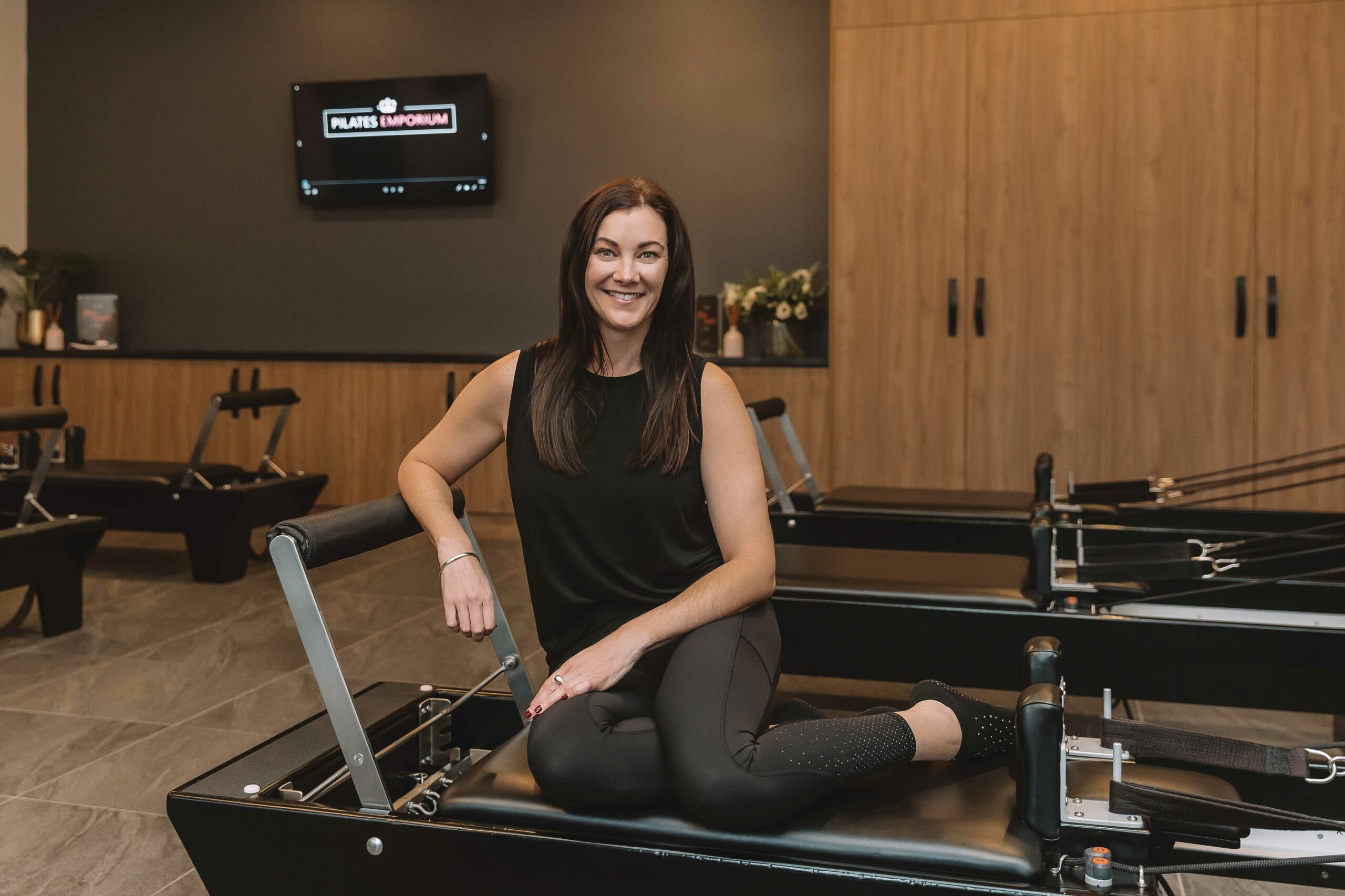 Feel better, move better, and live better – that's the motto at Niggles & Knots Remedial Massage. Whether you suffer headaches, back pain, work or post-workout muscle pain, a remedial massage or myotherapy session tailored to your individual concerns can help. From cupping to hot stone massage to Hawaiian Ka Huna, the team of highly qualified and experienced therapists hand-selected by clinic owner and remedial therapist of twenty years, Cecilia, can offer it all. The clinic is open seven days, from 8am 'til late, so there are appointment times to suit every client.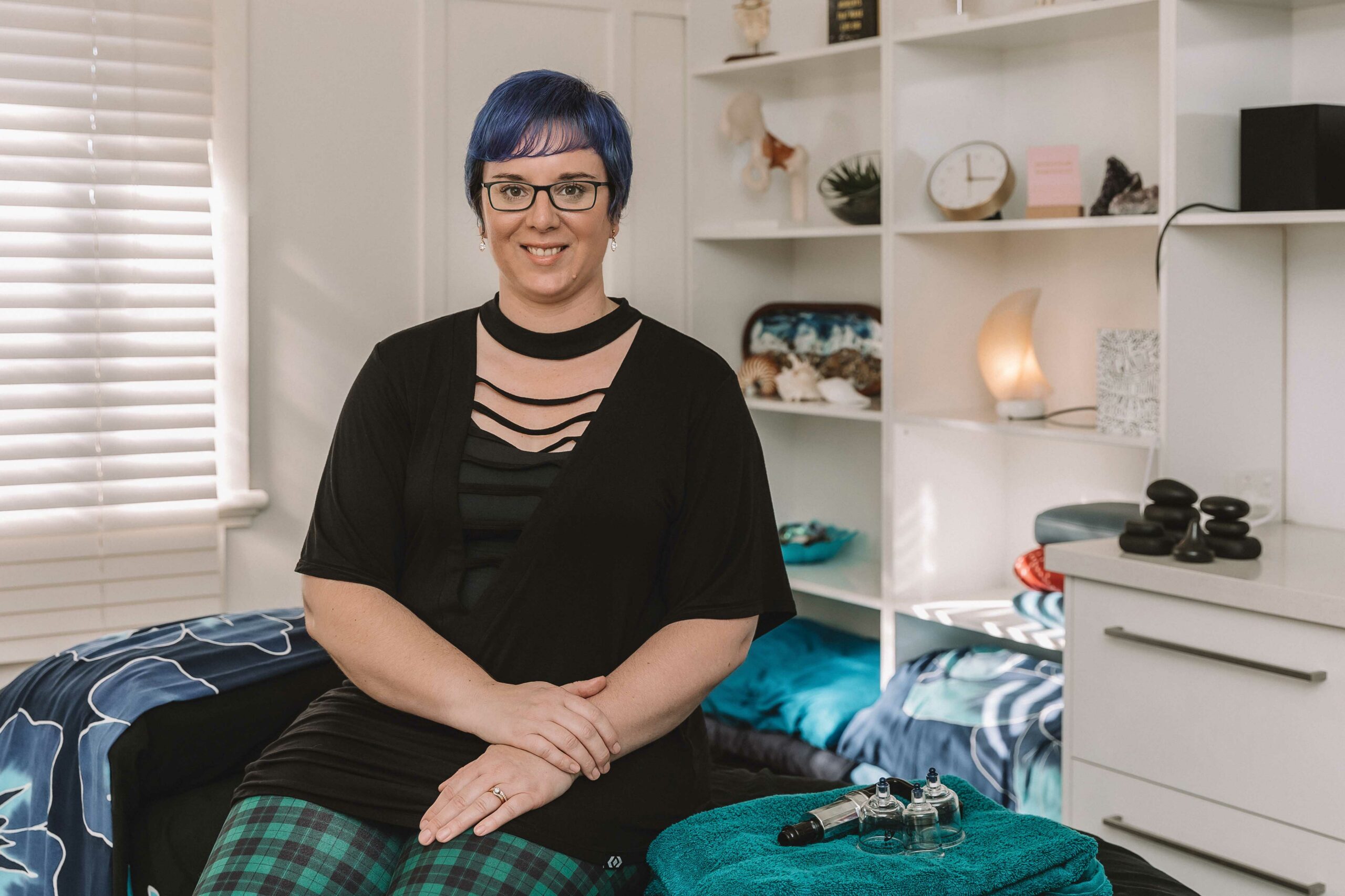 Beauty meets cutting-edge technology at The Brow and Skin Studio. Ensuring clients wind back the clock with results-driven treatments scientifically proven to produce a healthy youthful glow every time is the studio's frontwoman, Sherril Dalitz and the delightful Georgia. The Brow and Skin Studio has been operating in Ashgrove for over 16 years and earned its reputation as one of Brisbane's premiere skin clinics.
Renowned for their pioneering technology, the studio offers specialised skin treatments such as Radio Frequency, Light Therapy treatments, Cosmelan, Collagen Induction, OBSERV Diagnostic device for that foolproof skin analysis and a host of other skin treatments. The talented and passionate team that make up this luxe studio believe education and information are key to achieving the best solution and outcome for skin concerns in this constantly evolving beauty industry. Whether you're looking to score a classically shaped brow, or call time on worrying skin issues, seeking advice for pigmentation – whatever your unique concern may be – you can be sure the team will welcome you with open arms and work their magic on you.