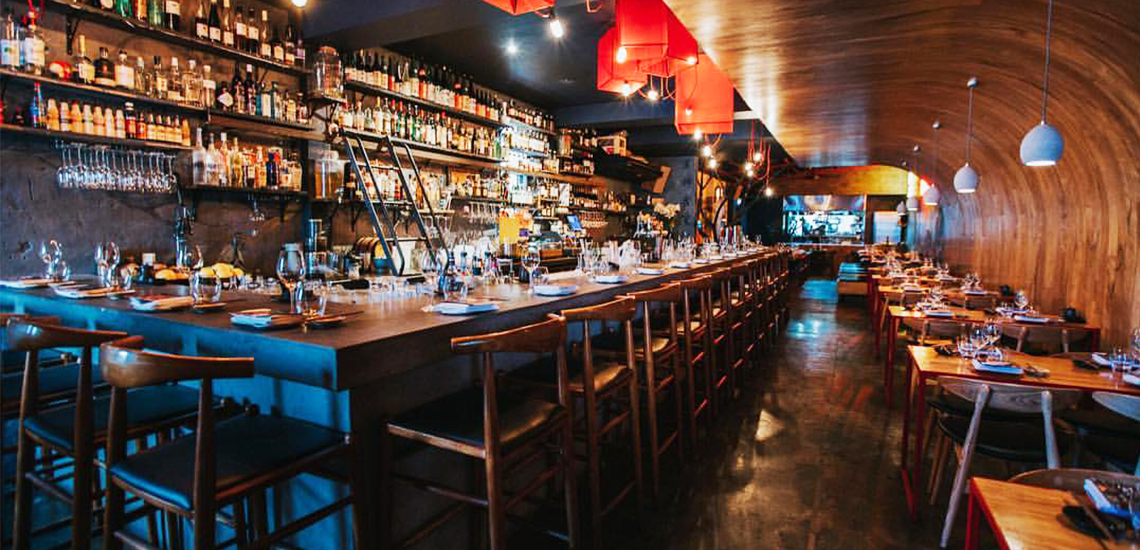 Gold Coast's Best Restaurants And Cafes That Are Well Worth The Trip
And one you need to text to gain entry…
---
You may be excused if you haven't heard of, or even seen, some of these GC restaurants and cafés because (aside from the fact that more and more are popping up every weekend) a lot of them are hidden holes-in-the-wall—and some even require a text to gain entry. Our Gold Coast Styler Jasmine shares some local secrets (hesitantly), in full knowledge that she will be hard done by to get a reservation at short notice ever again!
Long-gone are the days when a surf club feed was all Brissie's coastal neighbours could offer (thank god!), as the alleyways and street corners of the GC have come alive in 2018. Packed full of foodie havens that'll have you lusting over the mouth-watering menus and planning your weekend road trip south ASAP.
This quirky, eclectic café could arguably be described as Gold Coast royalty, with the likes of Orlando Bloom and Margot Robbie fulfilling their caffeine cravings and enjoying their vibrant, seasonal menu whilst visiting the coast. I daydream about their truffled goat's cheese eggs on sourdough and coffee worthy of an award nomination almost daily… it is seriously worth every minute waiting to get a table.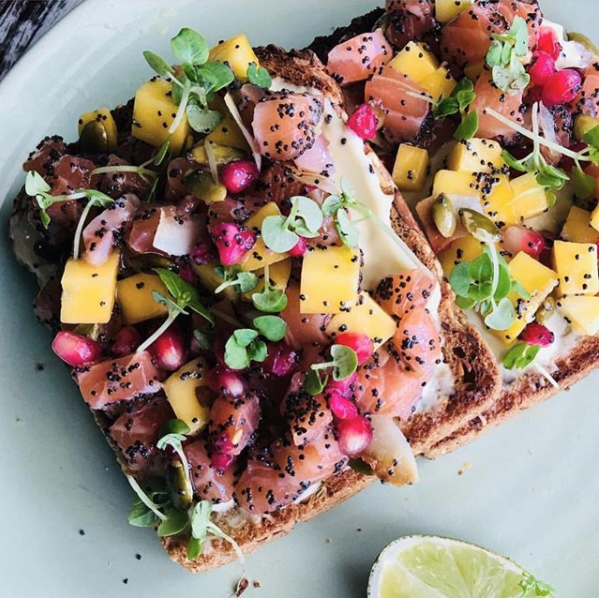 I've paired these two up because they are siblings but they are both respectively worth the road trip (maybe Saturday for one and Sunday for the other?). Paddock is a well-known GC gem, made iconic by its old-school charm and tasty menu. Picture a quaint wooden Queenslander, bordered by a white picket fence and tables seated under a canopy of trees and vines—plus the coffee is brewed to perfection. Hot tip: pair your coffee with the chocolate, peanut butter cup cookie—it will change your life. Speaking of baked goods… Its sister Bam Bam Bakehouse is nestled into the side of a building that opens onto lush parklands and with its croissant eggs benny, a pastry cabinet worthy of Paris and sweet potato fries as a side option for brunch you'd be mad to miss it.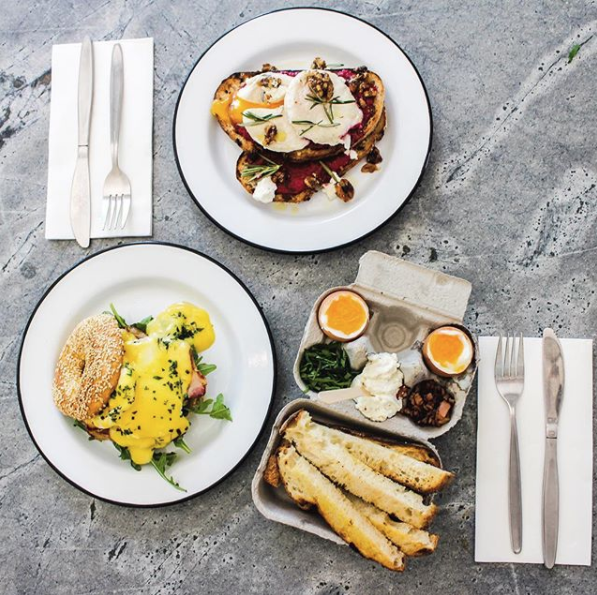 The name says it all and frankly, the crown is well-deserved. Defending its spot on the list of the GC's best coffee places, this café is the crème de la crème of caffeine. It channels grungy vibes with graffiti-lined walls and minimalist, moody furnishings to foster your inner hipster. But don't expect plenty of seating—this pocket-sized café is best for a quick injection of caffeine and tasty takeaway treats—rather than a long Sunday brunch.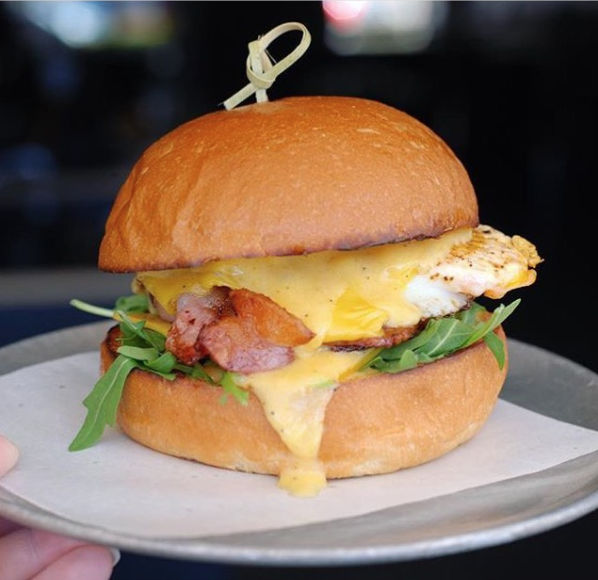 Home of Australia's first Mermaid Latte (coffee spiked with superfood blue spirulina) the Little Mermaid Café is a quaint, curb-side café abundant with light and decked out in a sea of white and pastel blue décor. Reminiscent of the Greek Islands it's as Insta-worthy as they come! Hang around (literally—they have a swing as a seat) enjoy a light and tasty brunch and wash it down with a perfectly brewed coffee, all with the smell of sea salt in the air. Oh-so Gold Coast.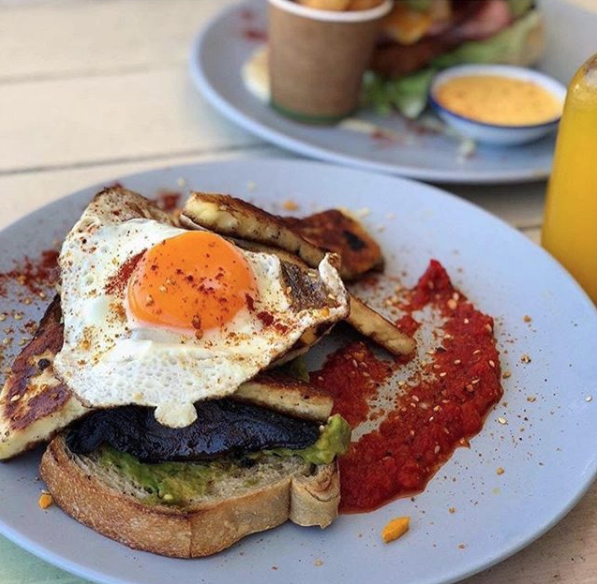 The Gold Coast could arguably be given the title of "Acai Bowl Capital of Australia" and I couldn't finish the brunch bucket list without including the GC's best acai! A Tugun treasure that's easily spotted along the Gold Coast highway due to the pastel pink exterior dotted with pineapples; worshippers of the Brazilian super berry can't go past this pint-sized café. An icy blend of seasonal fruits like acai (obviously), fresh strawberry and blueberries topped with superfoods like cacao, buckinis, chia seeds and Byron Bay signature toasted muesli, there are endless combos to try to cool you down this summer.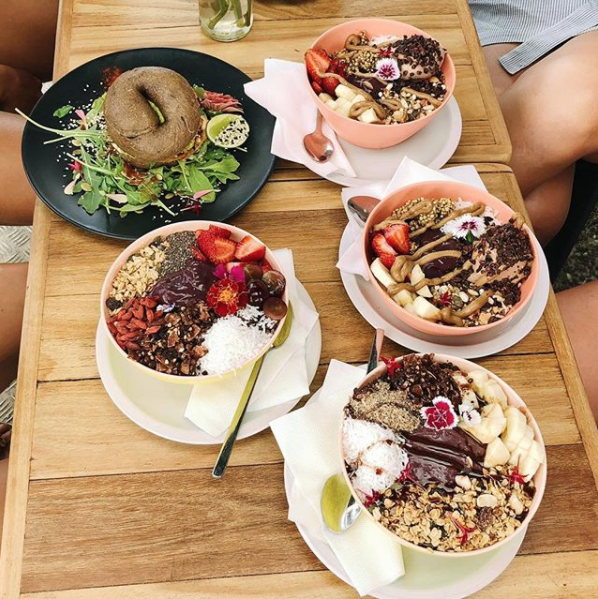 Etsu, Etsu, Etsu. Where to start? From the moment you walk into this dimly lit but warm and ambient restaurant, you'll see why it is top of the list. This traditional Japanese den is devoid of signage, apart from a small red light, is masked by a rolling barn door and inside you'll find some of the GC's (and in our opinion Australia's) finest Japanese cuisine. Melt-in-your-mouth sashimi, juicy pork gyoza and their famed prawn isobe-age (a plate of flavour-filled prawns, drizzled with crispy tempura and spicy aioli) are just a few of the options to choose from. Sit under the branches of a tree (yes, a tree in a restaurant), gaze at the art-lined walls and sip a lychee martini. Bookings are 100% essential and if you miss out on a spot why not try their baby sister Iku Yakitori— a Japanese whisky-inspired bar and eatery hidden in the back alleys of Burleigh?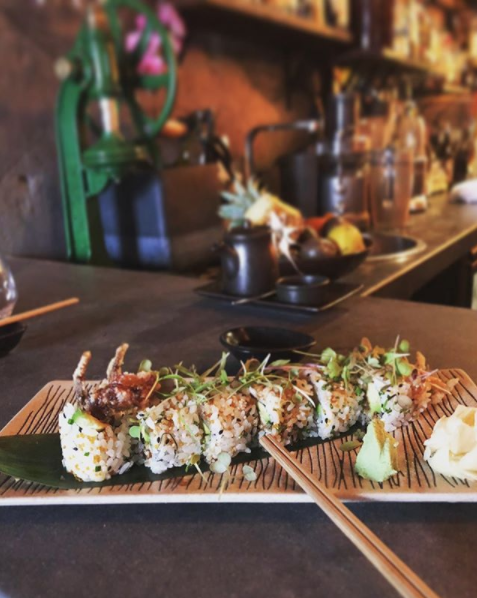 Tucked into trendy GC suburb, Nobby Beach, Sparrow emerged as the brainchild of the owners of brunch icon Elk Espresso. Visualise polished concrete floors, geometric lighting and brass cutlery, with splashes of colour and native flowers, it has a subway vibe/ minimalist chic that you simply need to experience for yourself. Expect beautifully presented and generously sized tapas with the likes of baked camembert and cranberry, creative and refreshing cocktails and finished with Oreo crème brûlée. It is high time you paid them a visit!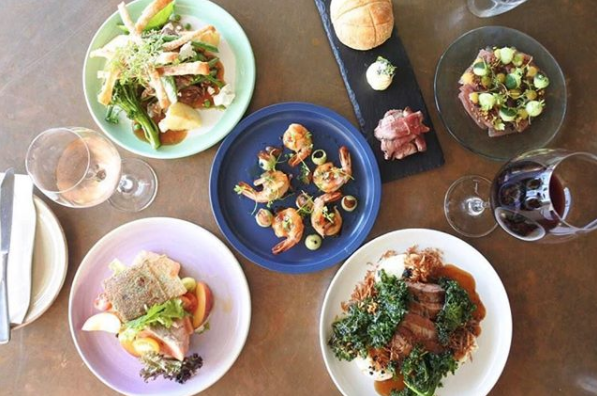 Three words… Pumpkin, sage, gnocchi. If you try anything on the menu, these fluffy pillows of creamy, potato-y deliciousness will set the gnocchi standards so high, you may never appreciate anybody else's, ever again. With an abundance of seating, sprawling onto the Broadbeach Parklands and set under a sea of fairy lights you'll find Gemelli Italian. Bring a group of friends and take on the 6-foot wood-fired pizza or enjoy a romantic date night, sipping on some of Italy's best red.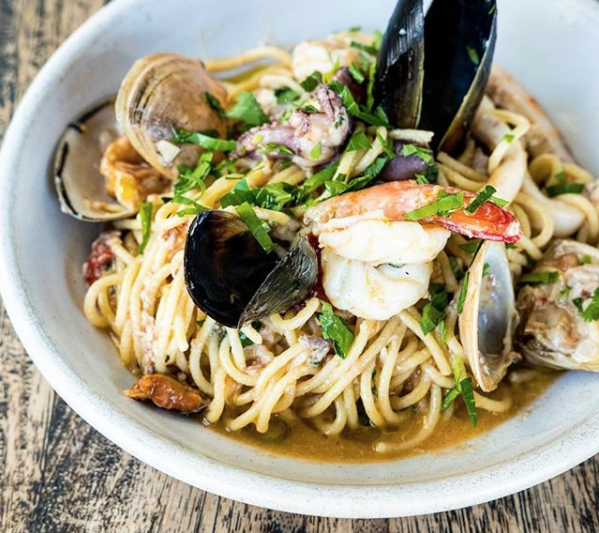 Okay. This place is cool as hell. But it's not easy to find (or get into)—oh we do love the chase! Word of mouth is arguably one of the best ways to discover local hidden gems when travelling and the owners have taken this literally because the only way you can get in… is to text them at the entry (and even finding the entrance is a challenge!) But believe me when I say it'll be a sweet, sweet victory once you do. Burleigh is the bustling, bohemian heart of the GC but beneath the surface (down the alleyways) you'll find exclusive burrows like Lockwood Bar. The candle-lit, moody, 1920s inspired bar could be best described by Ron Burgundy as having many leather bound books and smelling of rich, rich mahogany. The perfect pre or post-dinner spot.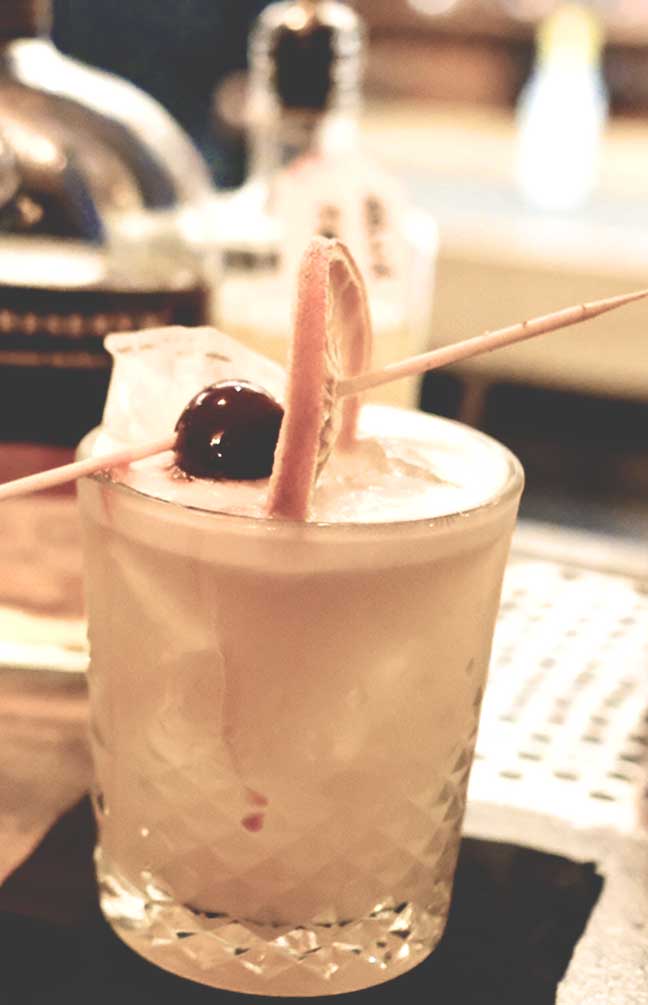 Nobby Beach delivers yet again with a restaurant reminiscent of a Greek Taverna. With a whitewashed exterior, lined with potted blooms your yiayia would be proud of and a selection of artwork to brighten up the space, like the colourful portrait of Greek shipping magnate Aristotle Onassis. And if the artwork doesn't spark interest, you can always turn your gaze to the floor to ceiling glass windows and watch as the sun disappears behind the hinterland, while waiting for your mouth-watering, sizzling falanaka or slow-roasted lamb shoulder. Note: this is a high-end space so do NOT expect plate smashing of any kind but it is WELL worth a visit!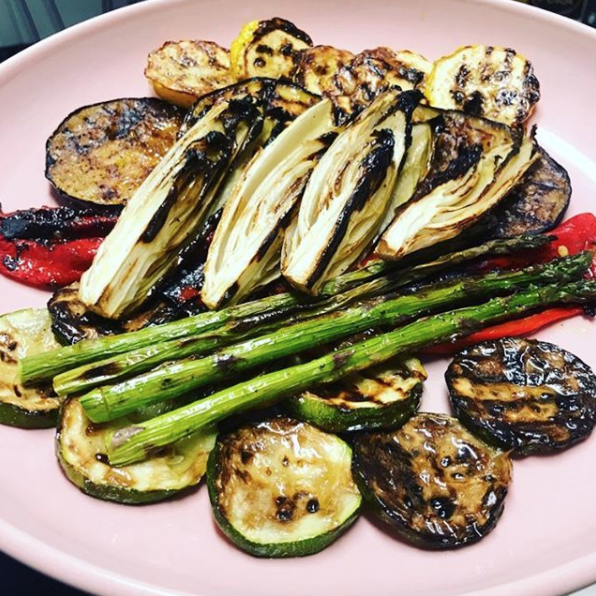 The Gold Coast foodie scene is expanding every week and so, in an attempt not to overwhelm your already bursting bucket list, we will continue this once you've had the chance to tick a few off.
Bon Appetit and happy road tripping Stylers!
Feature Image: Etsu Izakaya
Liked this? You'll love these!
1. This Iconic Gold Coast Bar Has Revealed A Major New Look!
2. Top 5 Restaurants In Brisbane To Take A First Date
3. Gold Coast's Dining Experience Is About To Get A Whole Lot Better