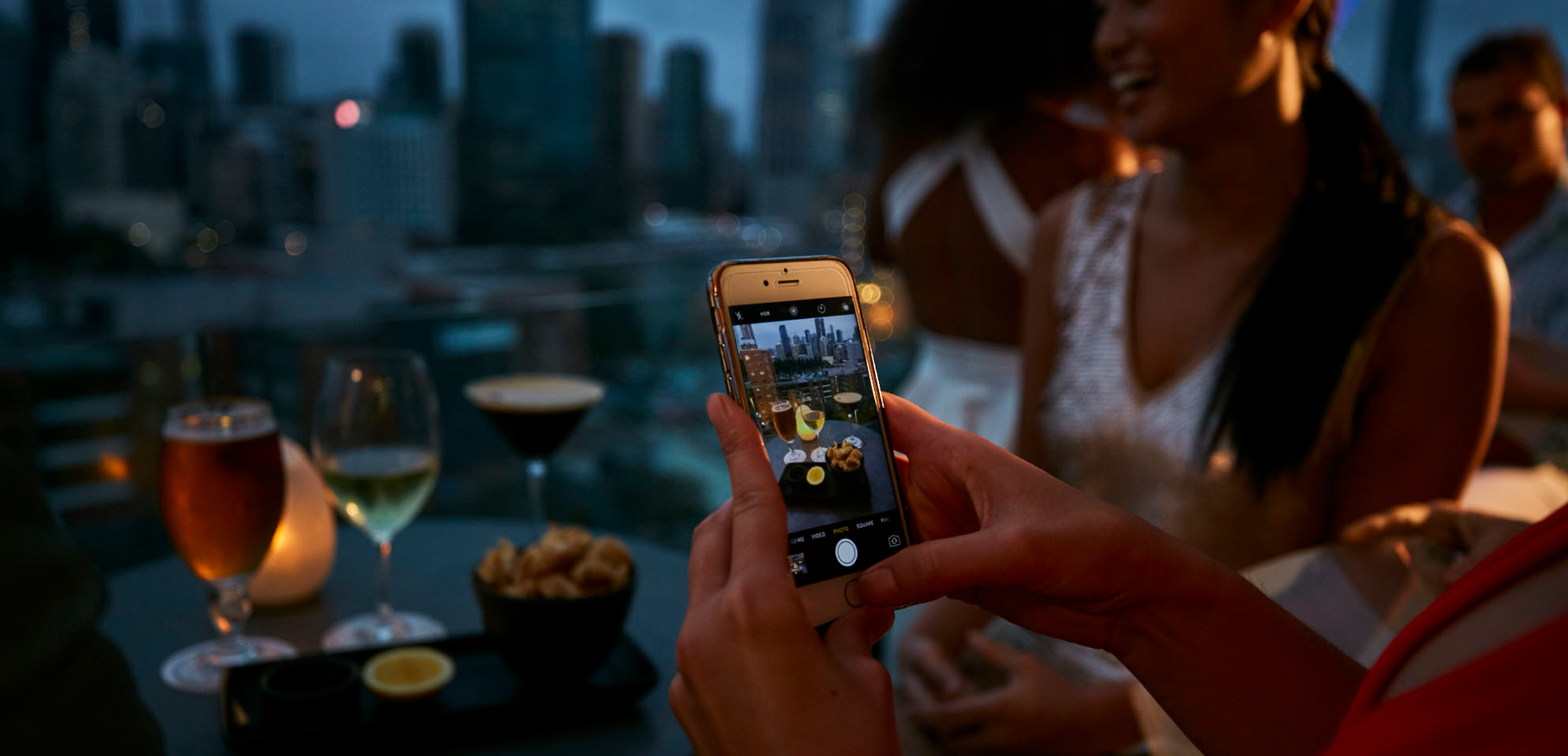 Gal Pals, We've Found The Perfect Friday Night Out In BNE City
Tried and tested by us!  
---
When I was asked to spend a night with a gal pal experiencing and exploring what Brisbane City has to offer – how could I possibly say no? I was beyond excited for a night of me time, away from the 9-5 daily grind and juggling the responsibility of being a mum and partner. I was ready to indulge!
First stop was dropping off our bags at W Brisbane. What an incredible hidden gem! The W Brisbane sits at the heart of the city and is a gorgeous 5-star hotel that's lit up the Brissy nightlife for the past few years. The incredible thought put into the design of the hotel is inspiring and beautiful.
The W has three bars, plus the renowned Three Blue Ducks (fun fact: it's co-owned by Andy Allen who won MasterChef in 2012), and a mini health retreat where you can truly unwind. My favourite was the Wet Deck, which has the most incredibly designed pool, alongside a bar and a resident DJ who really does set the vibe for the night.
For your perfect picture moment of the night, head to the wall of tongue-in-cheek phrases designed by Melbourne artist, Lucas Grogan. Honourable mentions for 'You're amazing darling', 'What a crack up!', 'Get on with it', and 'Don't get lost in The Valley'.
After settling into my wonderfully spacious King Room, I drank my champagne and ate chocolate covered strawberries, whilst getting ready for the night ahead. We hung our clothes off the retro cane birdcage in the middle of the room and away we went!
Next stop: Alba Bar and Deli. The tucked away bar taps into the neighbourhood vibe in the city. It's a hidden gem, where the staff have an amazing work ethos, extensive experience, and a wonderful passion for bar snacks.
When my waiter recommended a whiskey cocktail with fresh honeycomb, I didn't hesitate for a second. As I sipped my cocktail and the honeycomb melted into the whiskey, I felt like my girlfriend and I were catching up in New York!
The menu changes each week and is developed by a passionate team who bring food straight from the farm to your plates. My favourite of the night were the scallops – sensational!
This was just the entrée of the evening, as dinner and drinks were at Opa Bar + Mezze. I knew we were in for a treat – hey, they were on our cover for a reason! The vibe in Opa was electric, and the view of the river really brings alive what Brisbane City is all about.
The restaurant crowd was a mix of couples, large groups of friends, and girlfriends like us. The menu was almost overwhelming with its array of delicious options, but the fantastic staff helped us craft a wonderful spread so we could sample so many authentic Greek dishes.
For starters, we had fresh oysters with a drizzle of lemon that were delicious and oh so fresh. Next was the Paidakia lamb cutlet which meat lovers will adore and the kalamari – I'm definitely going back for this. If you like cheese, the saganaki is a must, and the kritharaki crab was a delight, uniquely served in a crab shell. Of course, when eating Greek cuisine you can't not have spanakopita, and our heavenly dessert included bougatsa (Greek custard pie), baklava, and loukoumades (Greek honey balls).
https://www.instagram.com/p/CRSfcf_rCsA/
Well-fed and with many laughs shared, we rolled our way back to W Brisbane, ending a wonderful night out in Brisbane City!
Header image: Tourism & Events Queensland