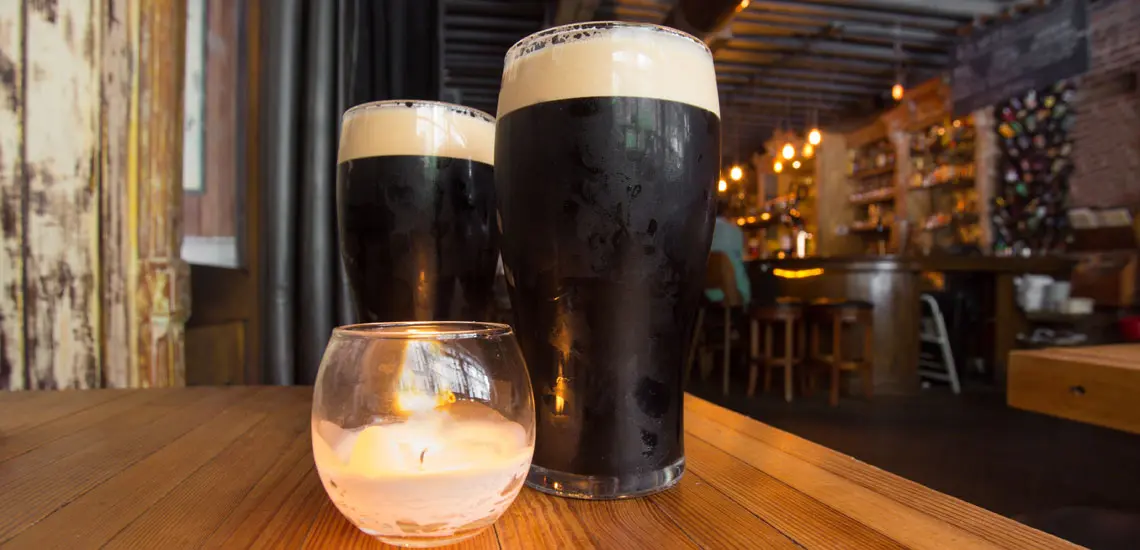 Brisbane's Best Irish Pubs
If you feel like finding a good Irish feed is as rare as a four-leaf clover, you clearly haven't visited these places yet.
By Emily Halverson | 17th March 2016

Here at Style, we're all about celebrating the finer things in life. Like beer. And potato. And more beer. (#drinkresponsibly)

So whether you're celebrating St Patrick's Day or you just want to throw back a cold one until everything looks like a four-leaf clover, we've got Brisbane's best Irish pubs for you right here. You're welcome.

This underground hideout offers an Irish-style escape from the hustle and bustle of the city. Whether you're looking for an Irish feed or a spot to kick back with a pint, Mick O'Malleys has got you covered. A wide selection of breads, bar bites, pizza, pasta, steaks and everything in-between will satisfy even the hungriest appetite (special shoutout to the Steak and Guinness Pie!). Want music with your meal? Mick O'Malleys has live performances and a range of different tunes to have you swaying in your seat, nursing your Irish beer.

Another CBD fave, Irish Murphy's is the place to go for your classic pub feed and wide variety of beverages. There's a whole range of popular lunch choices for only $15, including favourites such as rump steak, chicken parmigiana, Wagyu burger, battered barramundi and sweet potato salad. Or if you're really feeling the Irish love, try one of the traditional Irish fares: beef and Guinness pie, bangers and mash or Irish stew. If you're more inclined to celebrate with a drink, say hello to three bars over three separate levels. You'll be sorted all night with a selection of cider, stout, whiskey, beer, wine, liqueur and cocktails.
Clancy's Irish Bar and Restaurant, Mt Tamborine
If you're after a quick getaway and meal with a view, Clancy's Irish Bar and Restaurant is the place for you. Enjoy friendly service and a hearty feed, including options of Irish stew, fish and chips, potato skins, ploughman's lunch and more. Sip on a beer in the cosy bar or head out to the deck for a spectacular view of the surrounding mountains. Warm ambiance and melt-in-your-mouth meals make Clancy's a fancy favourite.
Gilhooleys, Brisbane, Chermside, Loganholme & Strathpine
It's hard to go past one of Brisbane's most loved Irish taverns. Tuck into their famous steaks or other meaty dishes such as lamb shanks, stew, crumbed chicken and bangers. There's also live music and sport on big screens to keep you entertained while you slurp down your Guinness. A must-do for those who enjoy partying like the Irish!
OK, we might be cheating a little bit here because this isn't TECHNICALLY an Irish pub. But the Press Club is known for its whiskey so we've made an exception! Get your Irish on and with the finest Irish whiskies, and delectable food and dancing to match! Bring along your mates for good music and a great atmosphere.
COMING SOON
St Patrick's Day may come and go but Irish pubs are forever! It may not be quite ready yet, but here at Style, we're super excited for the opening of Fortitude Valley's newest pub. There's gonna be live music, sport, drinks (of course) and a laneway bar open for breakfast, lunch and dinner. Keep an eye on their Facebook page for the latest news and an opening date! We can't wait!
Like this? Then get on over to these, pronto!