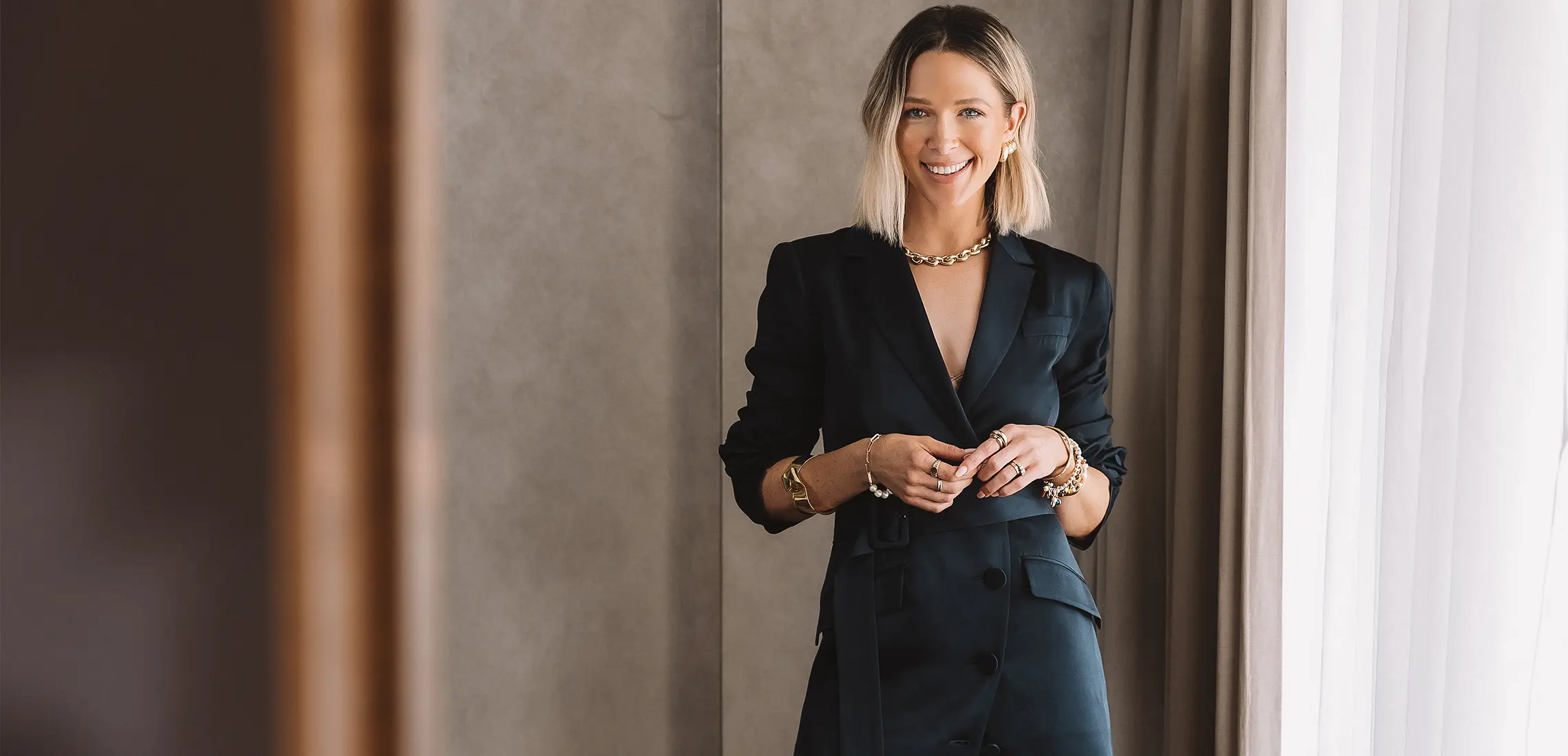 The New Tuxedo: Shop The Trend At The Myer Centre
It's not just for prom!
By Courtney Frank | 5th July 2021

Forget traditional suiting, this season, it's all about the 'new tuxedo'. A look that's perfectly at home for a fabulous dinner in the city, a glamorous event, or a special celebration with friends. With this elevated and sophisticated look, you can leave the slacks at home and show off some fabulous shoes instead!

In recent years, the tuxedo dress has taken off in pop-culture, with stylish women such as Bianca Jagger, Blake Lively, and Gwyneth Paltrow donning the look and propelling it into the world of high fashion. New-age suiting is, in fact, one of Annabel's favourite trends to filter down through the international runways. "Masculine tailoring is my daily go-to and suiting has always been my event wear of choice," says Annabel. And the reason for this is that classic, chic, and powerful clothing will always make you look and feel good. The sharp tailoring, clean lines and minimal fuss means that you can dress up or down the look with the addition of jewellery and accessories.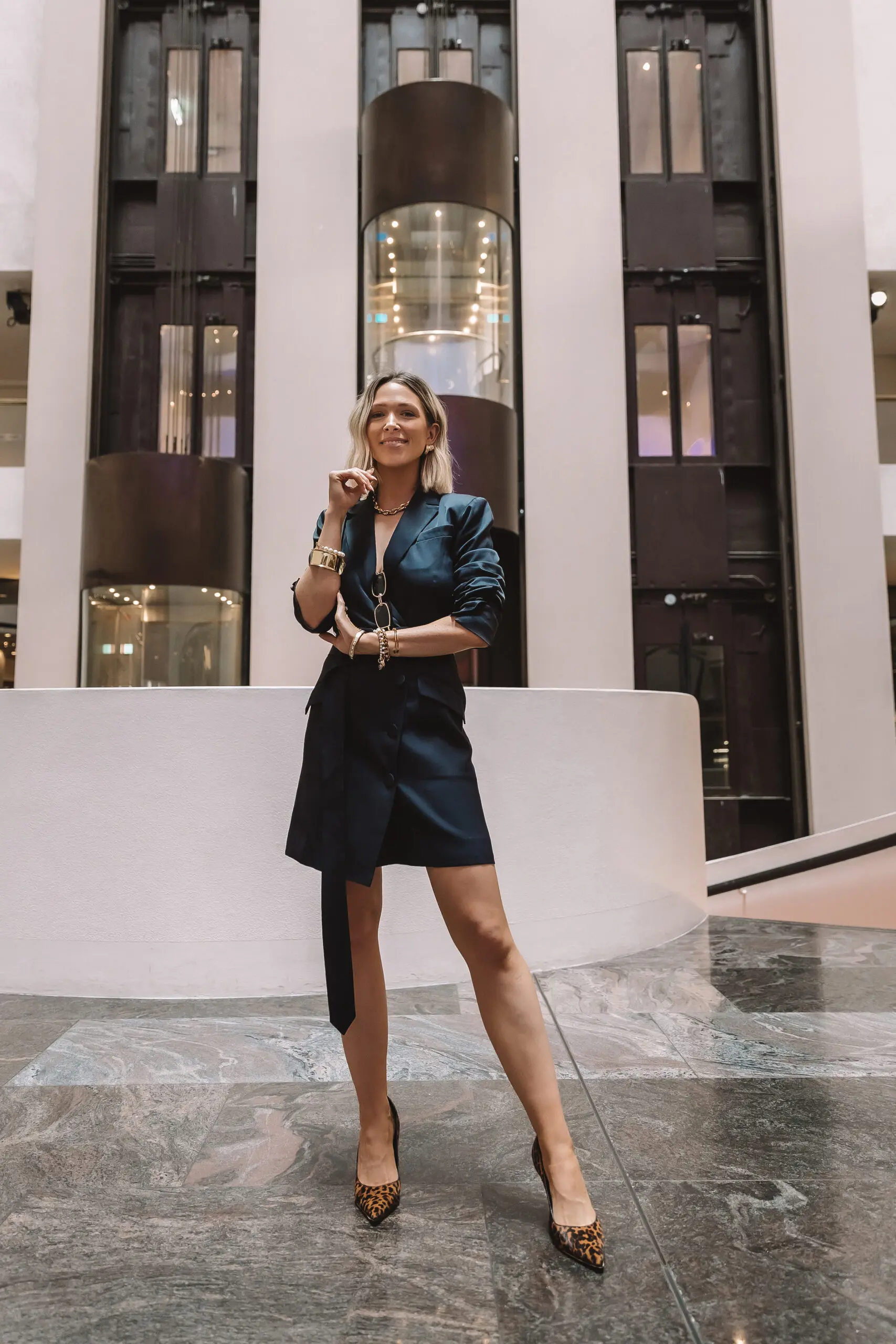 "Classic, chic, and powerful, suiting makes you look AND feel good," says Annabel. And for those who need a more feminine twist, this navy Sass & Bide dress from Myer is a fabulous option. Look for key details such as structured shoulders, sleek labels, and a v-neck cut. A silk fabrication, belt to cinch the waist, and fabric buttons will all elevate the look and make it more night-time appropriate.
When it comes to styling, for a more ladylike aesthetic, go for patent heels, pearls, lace details, a delicate clutch, and a red lip to give it that extra personality. However, if you err more on the side of androgyny, why not edge it up with layers of gold chains from Lovisa, a leopard print pump from Wittner (just like Annabel has done here), and a smoky eye look. The best part about suiting, is that it doesn't have to be stale and boring ­– it provides a refined foundation for you to really let your personality shine through.
Shop the trend from The Myer Centre retailers below!