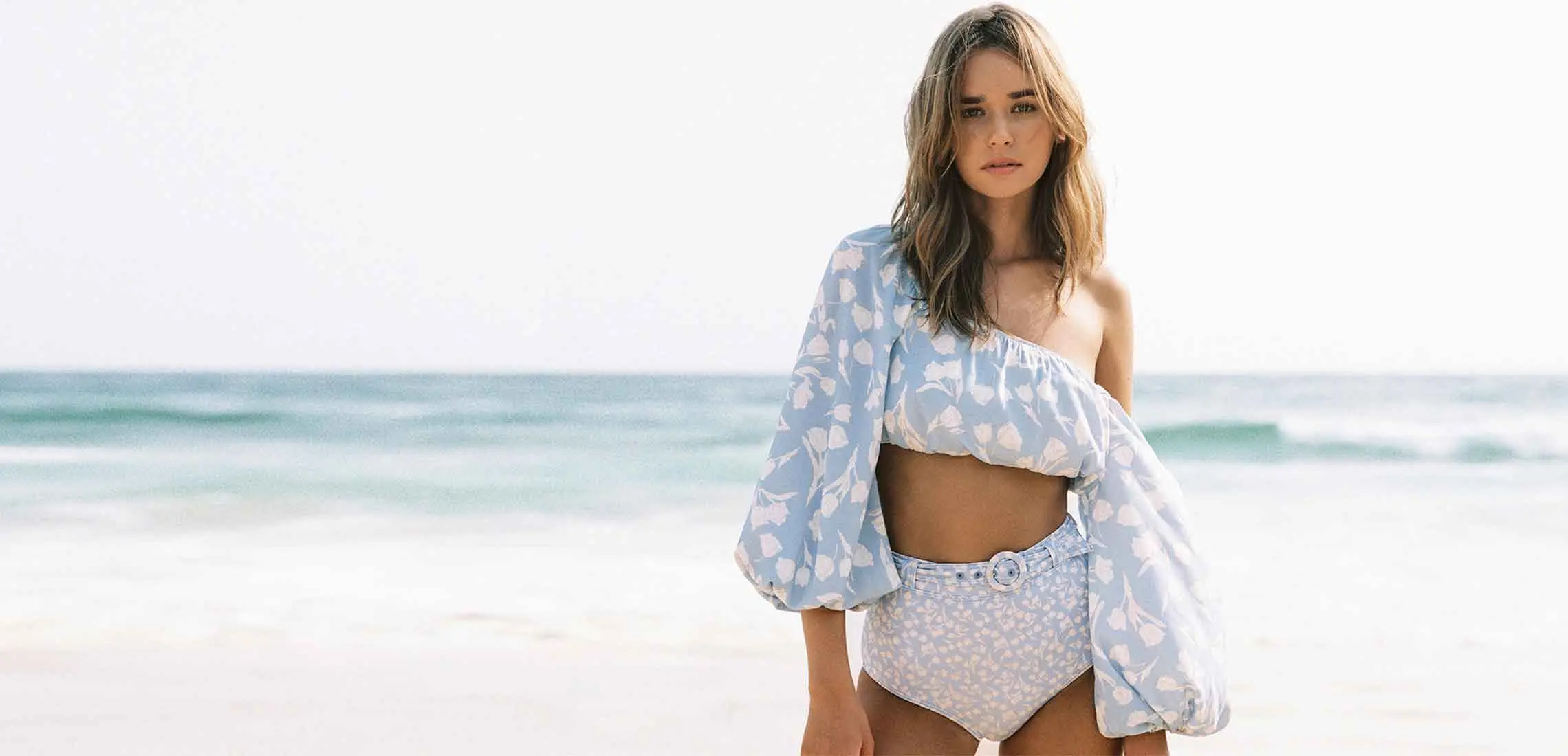 The Sustainable Swimwear Edit
Say aloha to being eco-friendly
By Jess Cuskelly | 24th September 2020

Spring has sprung in sunny Queensland, and we all know what that means: bikini season is here! As we usher in the warmer months, say bye-bye to swimsuits that fall apart after just one wear – this season's must-have swimwear trend is all about sustainability. With Australian designers leading the way, there's no better time to invest in a bikini or one-piece that looks good, feels good and IS good for the environment.

Not sure where to start? Don't worry – we've rounded up the best Aussie-made, sustainable swimwear brands, so that you can take your pick and then take a dip.
Click to shop!
Embracing body positivity and female empowerment, Baiia is the swimwear label that caters to all women, while also cleaning up the planet. Created by founder Amber in 2016, Baiia is the product of a life-long love of swimwear, and a passion for celebrating the female form. The company's signature piece is the reversible wrapsuit, which made a splash in 2018 when it won Amber the DHL's Emerging Australian of the Year award, and has since been chosen by women all over the globe as their go-to swimsuit choice. You would never guess that all of Baiia's designs are created from recycled fishnets, carpets, plastic bottles and textiles.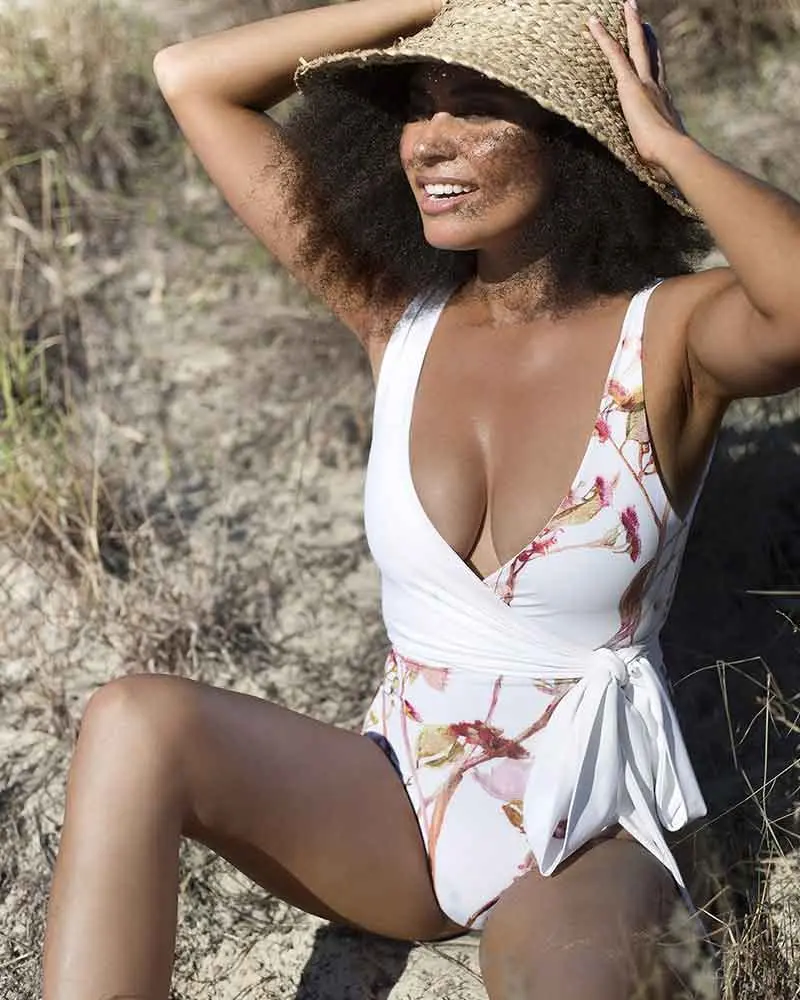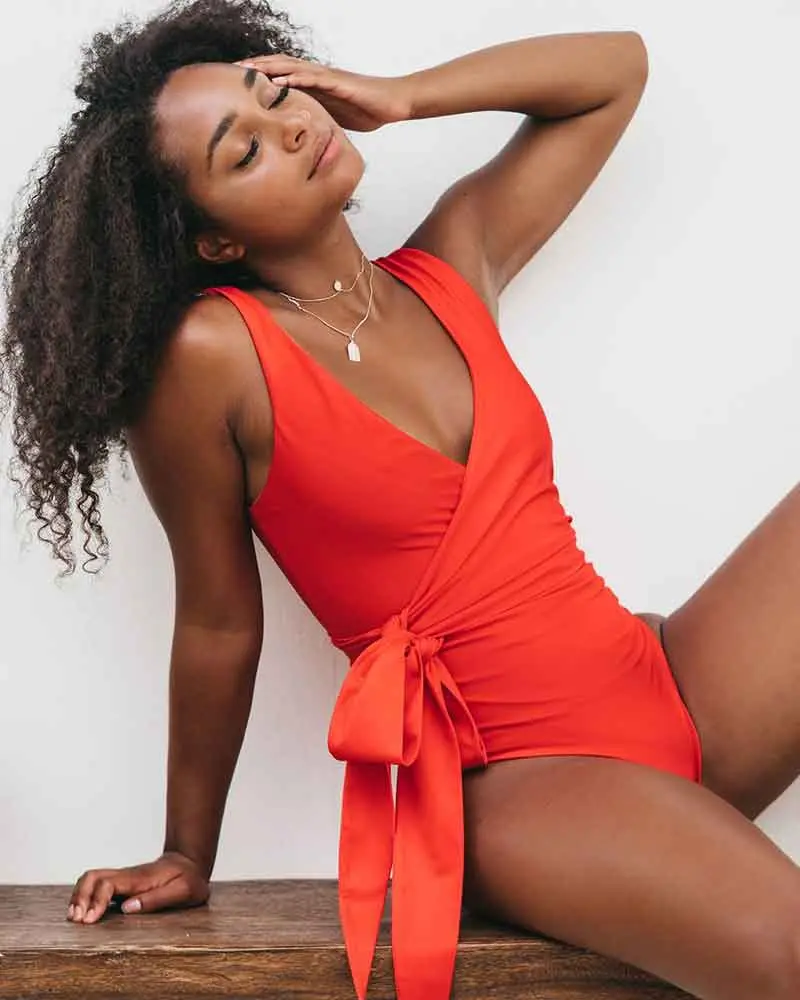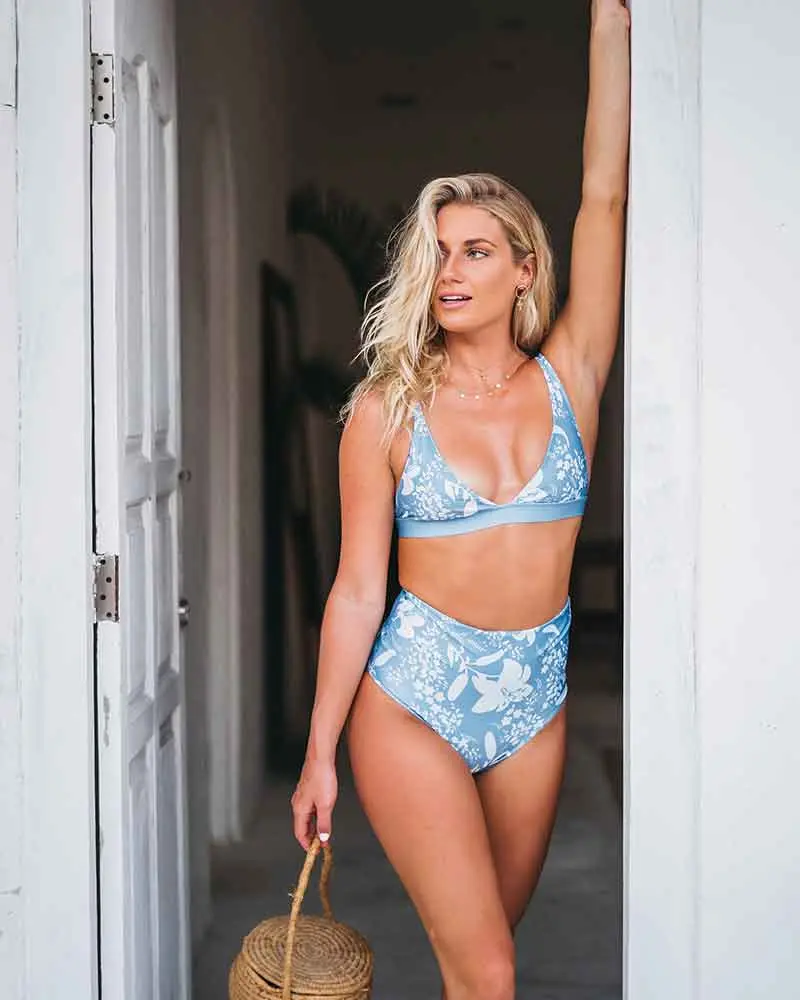 We've all heard of fast fashion, but have you heard of slow fashion? Iconic Australian swimwear label Cleonie has taken the world by storm in recent years for its 70s-inspired swimsuits and bright pops of colour, but it's also been making waves as a champion of the slow fashion movement. Cleonie, meaning 'goddess of the water', is committed to creating swimwear that betters the world and its oceans, and does so by using recycled fabrics to create made-to-order pieces. That's right – all of Cleonie's pieces are made from scratch and tailored to individual customers' needs, so your swimsuit is 100% unique and feel-good.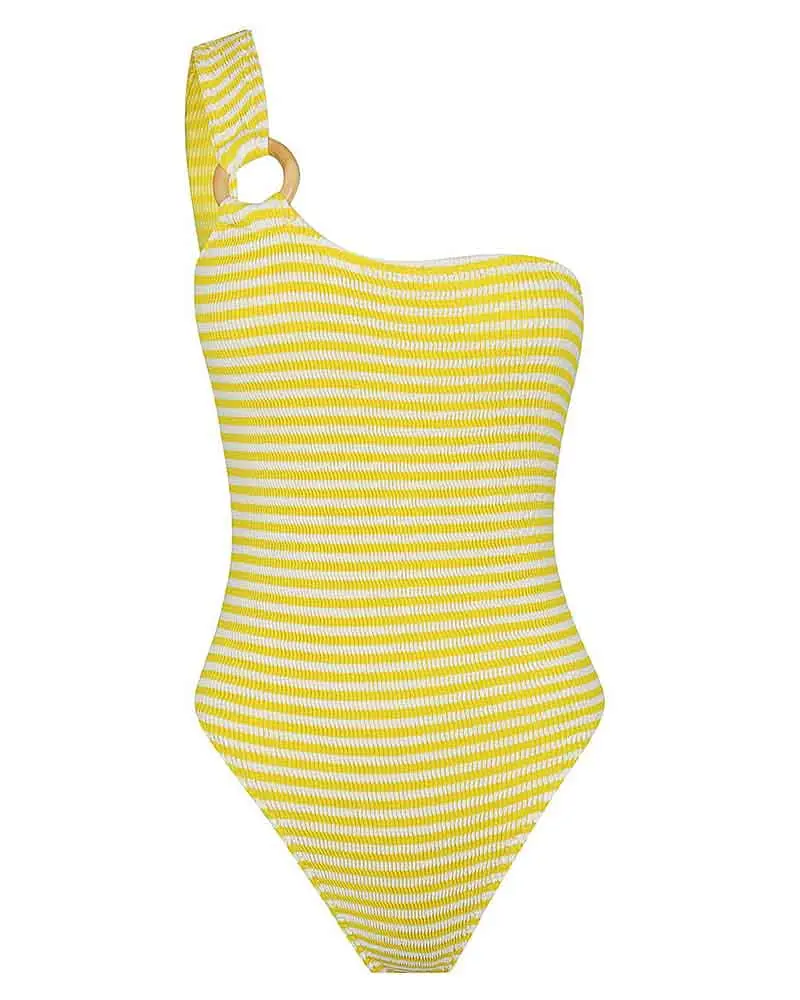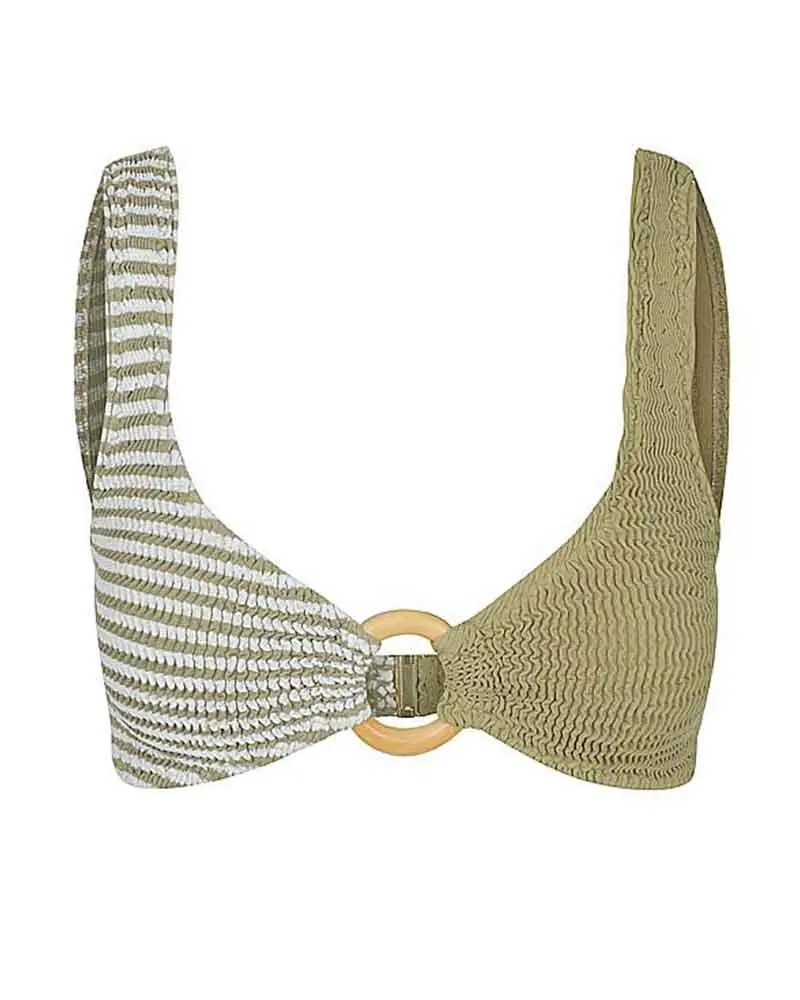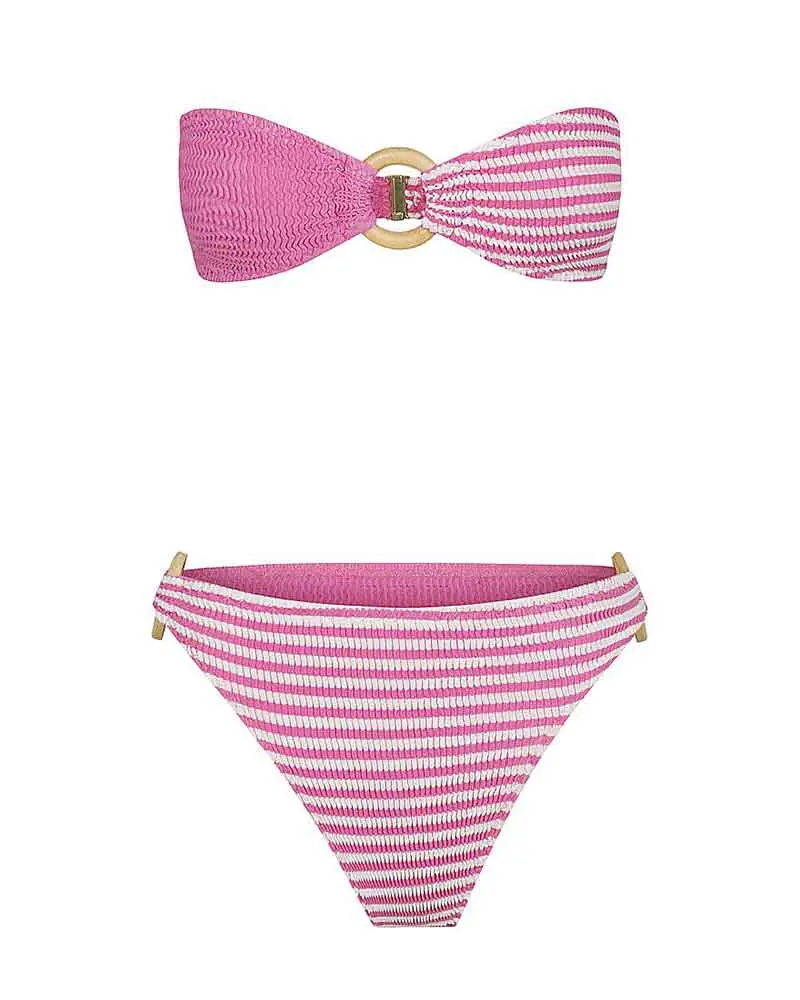 You might not be able to make it to Europe this year, but you can still kick back, soak up the sunshine and feel the vacation vibes while wearing a summery bikini from this Sydney-based swimwear label. Designed and created in Australia, for Australians, Isla in Bloom is a boutique swimwear label that celebrates living in the moment and creating memories. The best part? All of Isla in Bloom's pieces are created from regenerated nylon fabrics sourced from Italy, so you can rest assured that your swimsuit isn't costing the earth.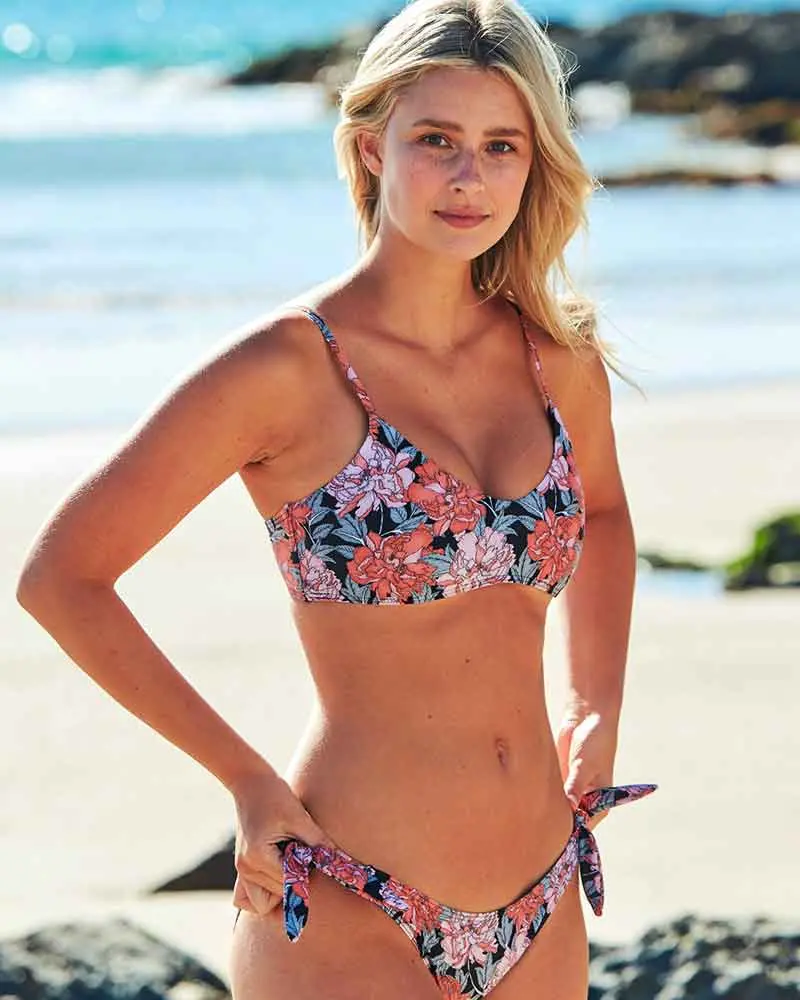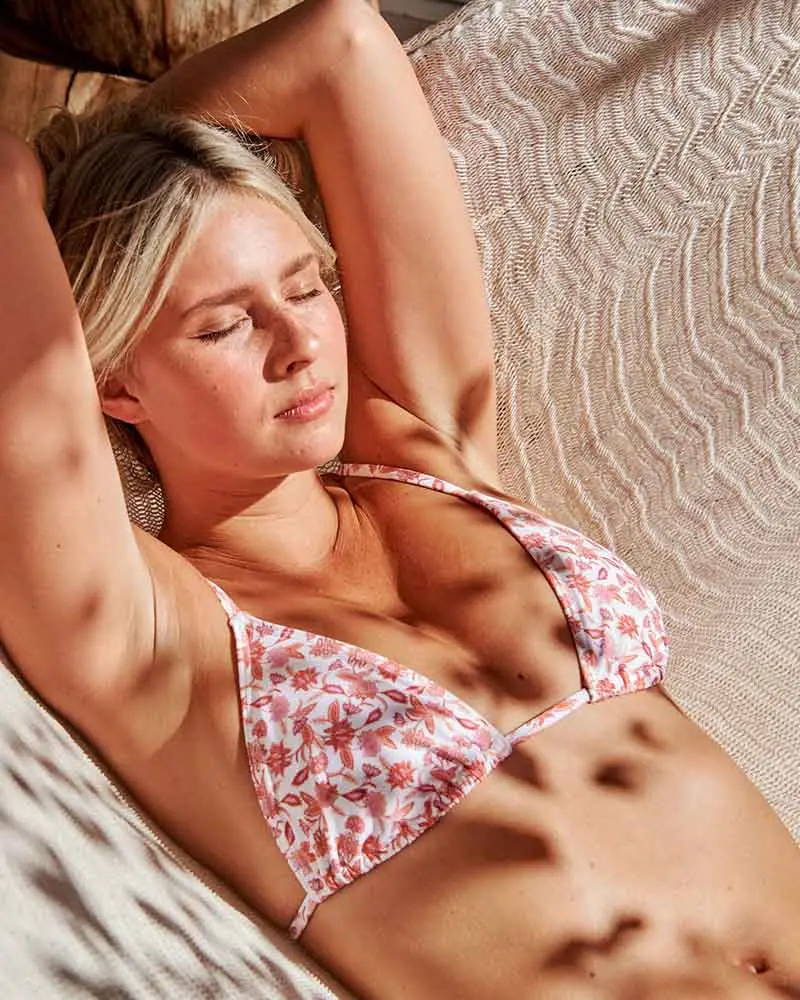 If dreamy, vintage-inspired swimwear is your thing, look no further than this Australian swimwear label. Fittingly named after the bloom that signals the start of summer, Peony creates swimwear that is beautiful, pioneering, and, above all, sustainable. Although the to-die-for floral prints and classic silhouettes are tantalising enough, it's Peony's eco-friendly processes that make this family-run business really special. All of Peony's pieces are made entirely from recycled and sustainable fabrications, their packaging is compostable and biodegradable, and, best of all, the label is set to start a recycling initiative in the coming months, too.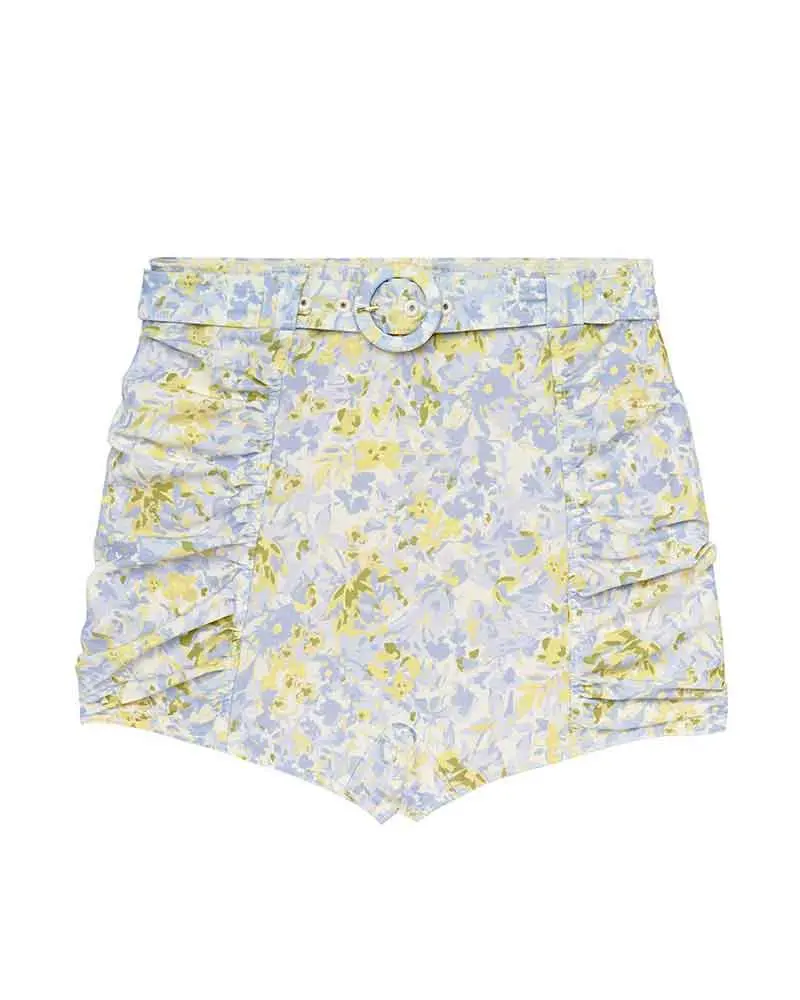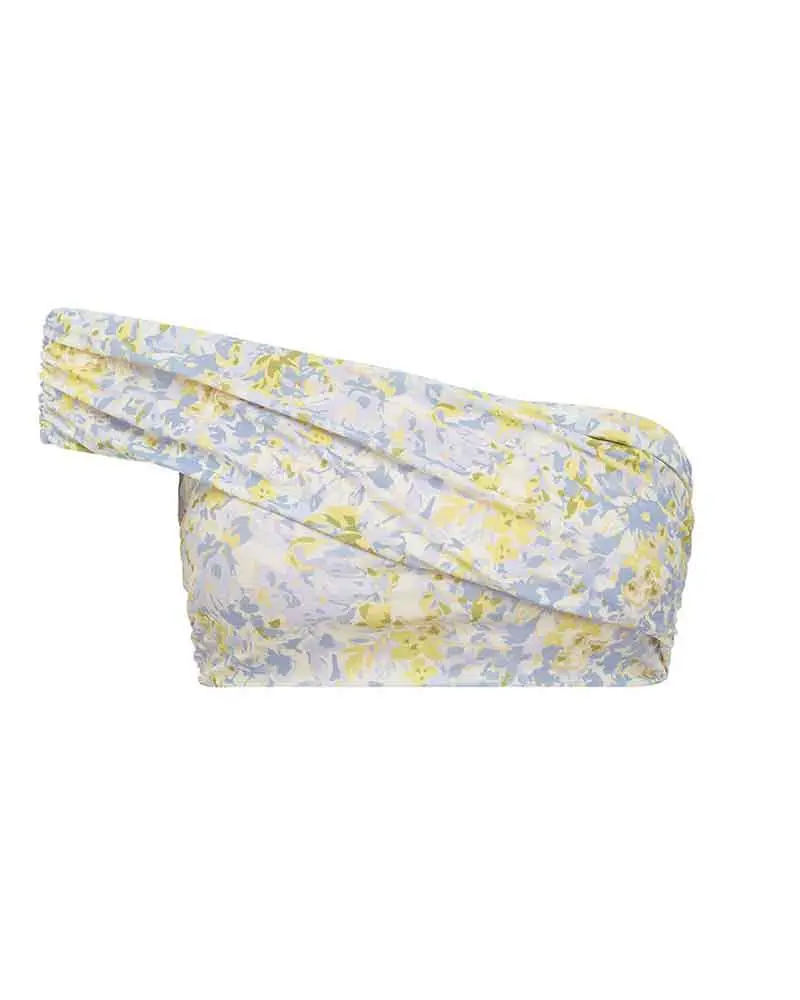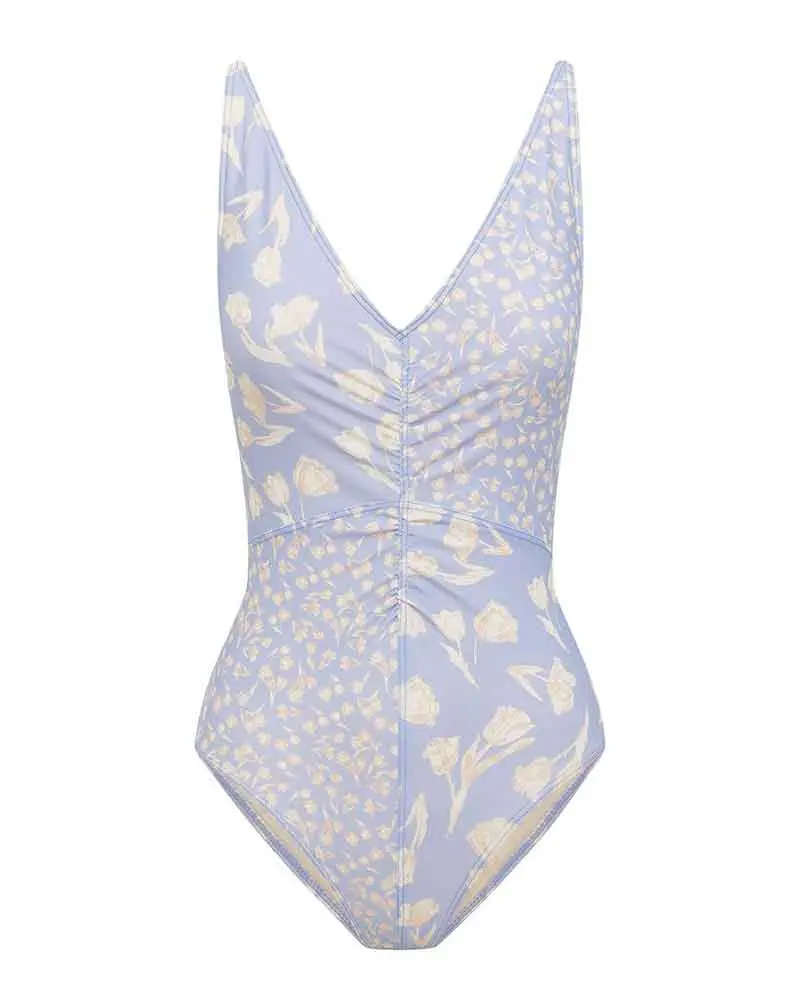 A sustainable swimwear brand made especially for curvy ladies? Yes please! Meet Saint Somebody, the Australian label shaking up how swimwear is done. With options that range from size 12-20, this swimwear designer is all about providing high-quality, flattering and comfortable bathers for everyday women. Best of all, Saint Somebody's pieces are all created with the earth in mind. Partnering with social enterprise B1G1, Saint Somebody contribute a portion of every sale to global causes, including campaigns to clean up coastlines.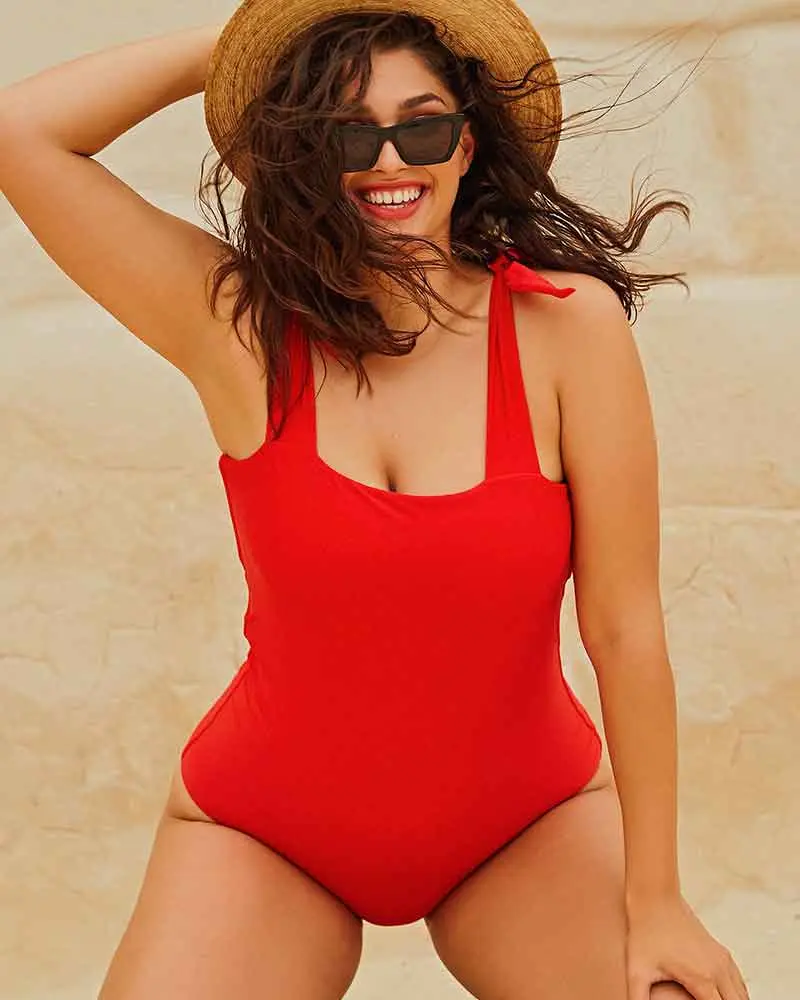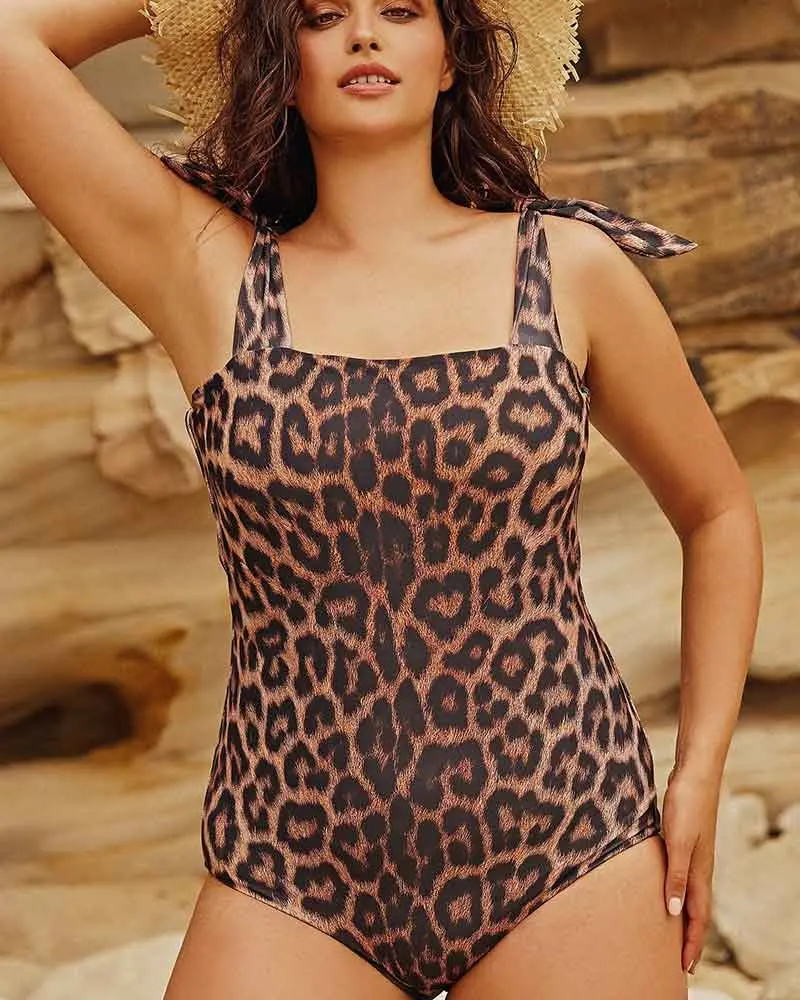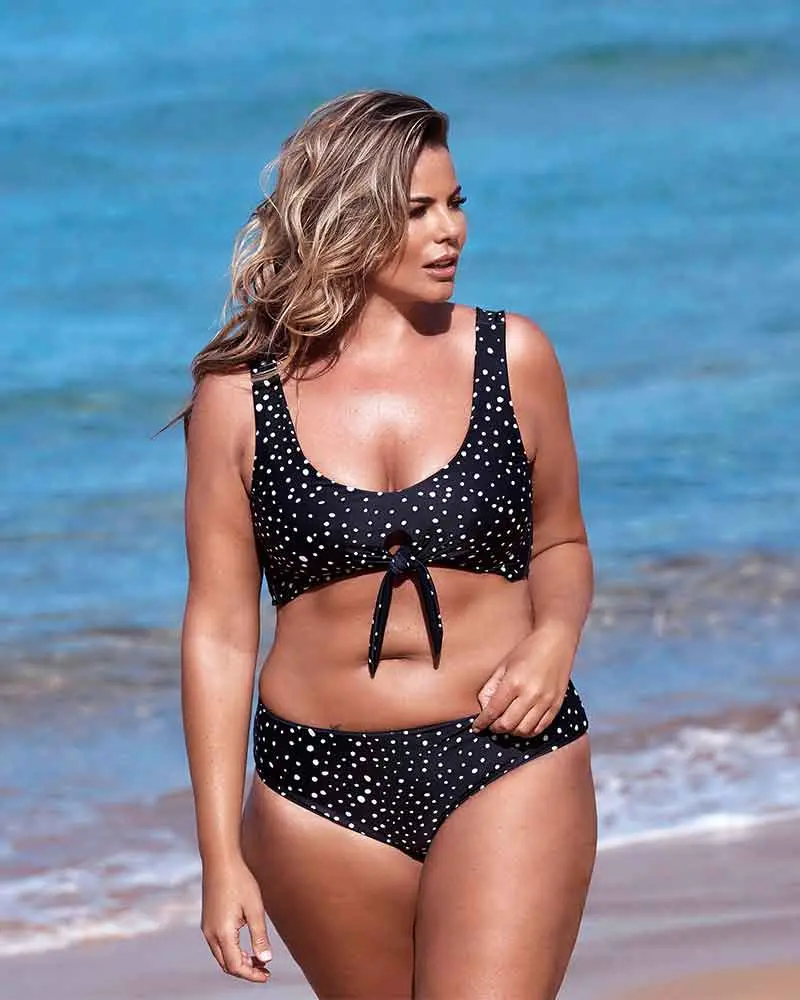 Fashion trends come and go, but classic swimwear is forever. That's the inspiration behind Skye and Staghorn, the Insta-approved, Australian swim label taking the world by storm. From sporty to flirty, this designer has you covered when it comes to all things salt, sand and sea. With bold designs, unique textures and eclectic prints, Skye and Staghorn create high-quality swimwear products for modern-day women. When it comes to sustainability, this swim label promotes longevity – their products are created to last throughout the years and fashion trends.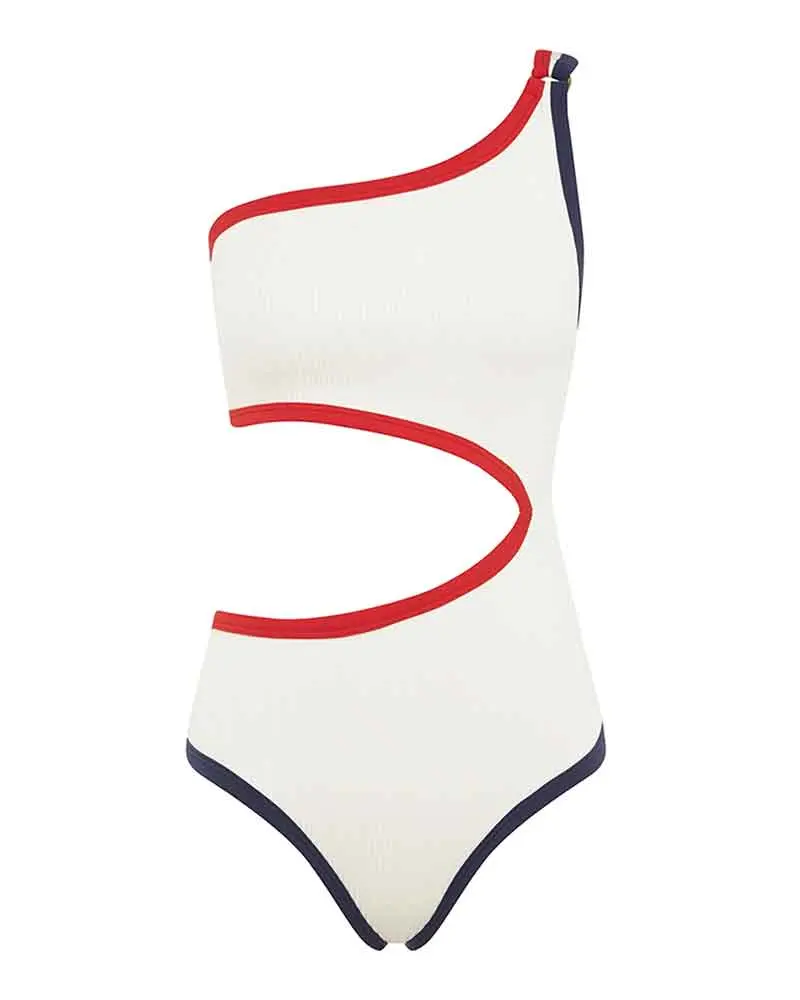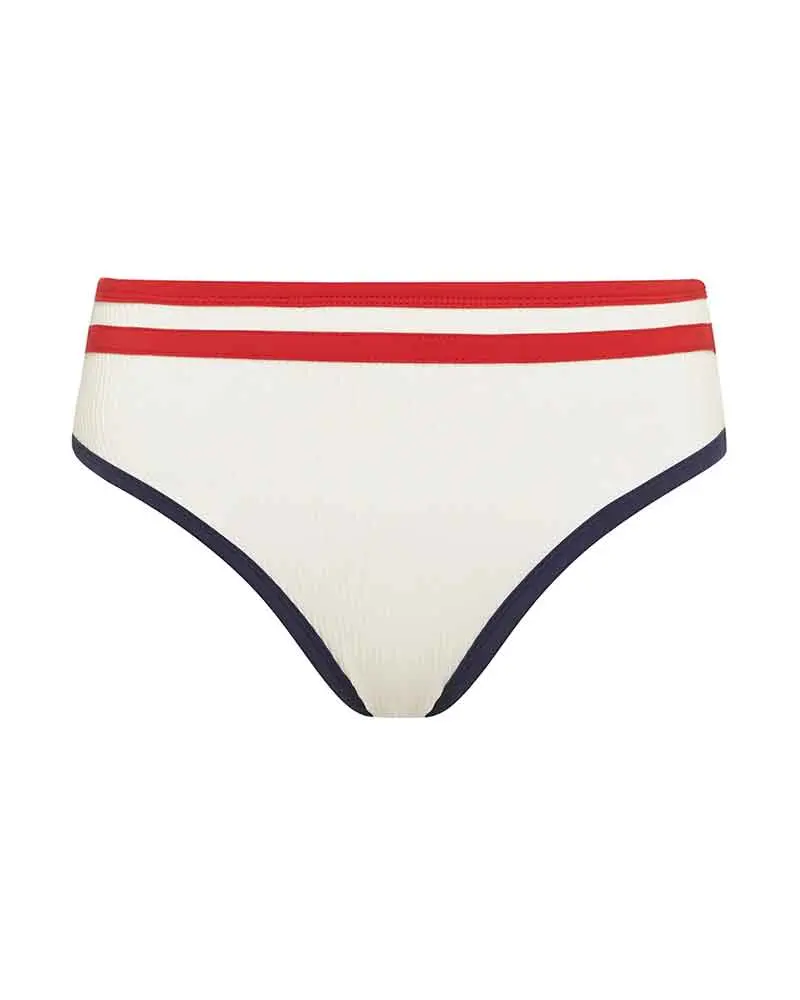 Island getaway, anyone? This Aussie swim brand creates pieces that are a little bit Malibu, and a whole lot Byron Bay. With bikinis and one-pieces in delicious colours – think mimosa, blush, pear, merlot and olive – TJ Swim designs and creates stunning swimwear that's perfect for the Australian summer. By partnering with i=Change, TJ Swim are also doing their part for the earth, with a portion of every sale helping to restore the Great Barrier Reef. Beautiful AND sustainable swimwear? Add to cart, please!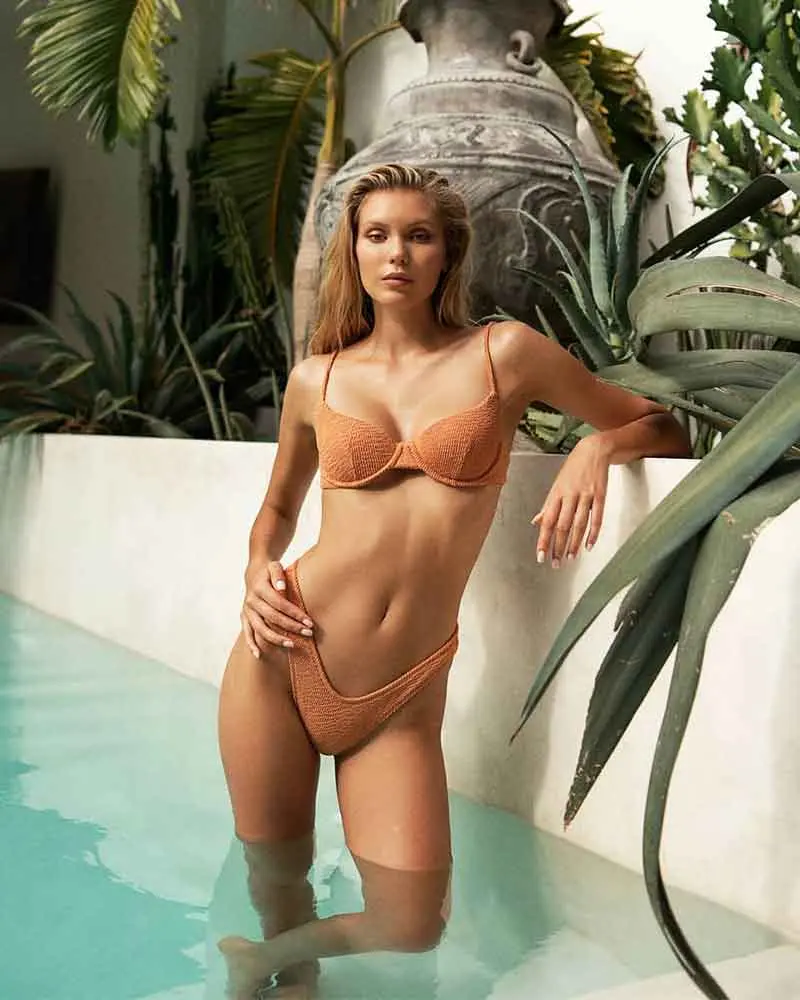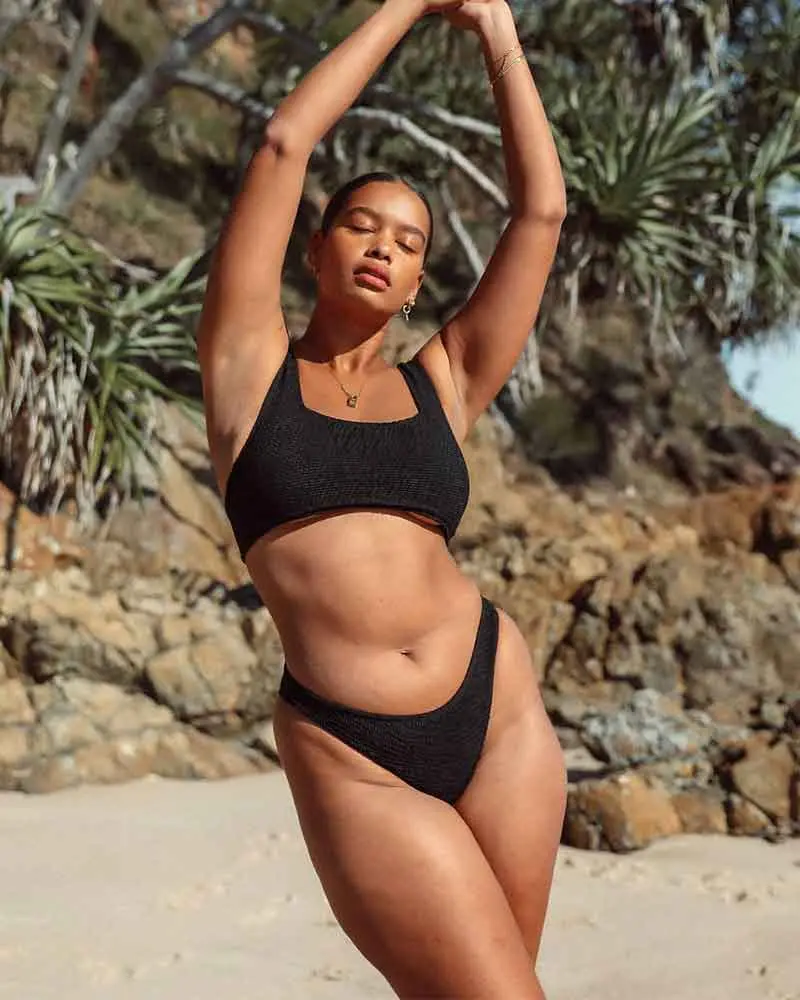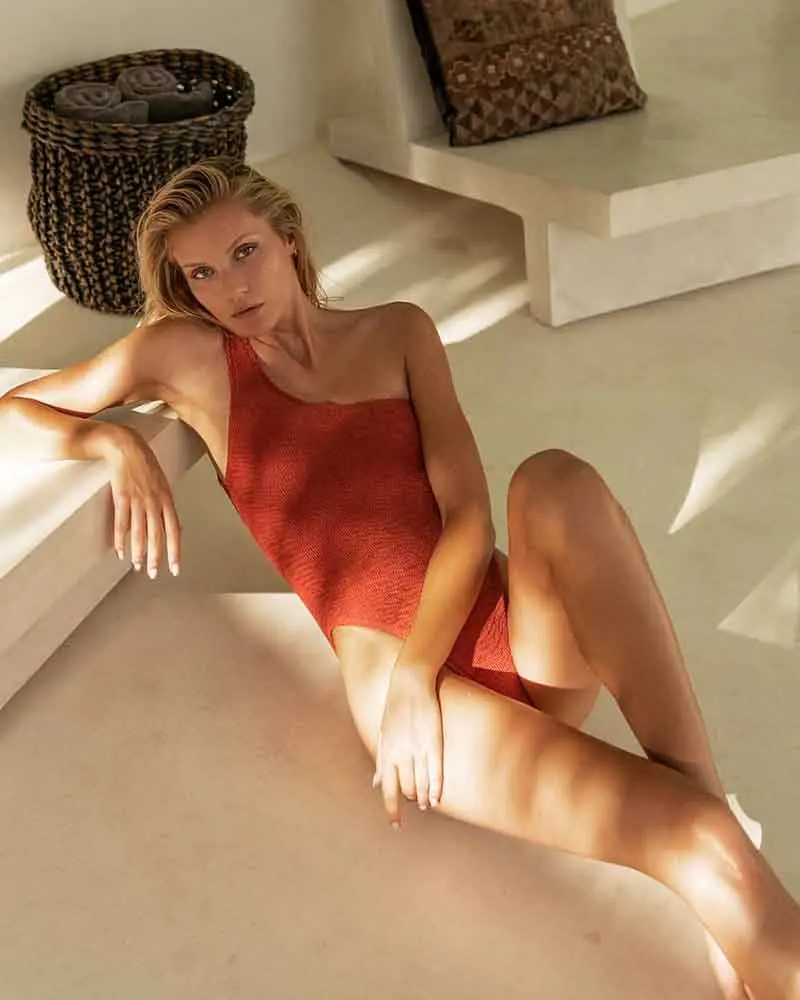 With a loyal fan-base that includes Madison Beer and Renee Herbert, this sustainable swimwear label embodies the laid-back vibes of the Gold Coast, where it was born almost two years ago. Inspired by their love of the ocean, sister duo Zaphra and Courtney launched Zazi Swim in November 2018, with the dream of creating a brand that could be luxurious, sustainable, feminine and minimal all at once. Since then, the sisters have seen their designs, which are made from recycled fishing line, worn by eco-conscious queens all over the world.