La Patrona is the delicious endeavour of New Farm and Teneriffe local Rebecca Flores, who became a Brisbanite after emigrating from Mexico in 2000. In collaboration with Head Chef Ariel, they're bringing the culture and spirit of the Bajio Region to the previous home of Sourced Grocer, welcoming you to experience why food is an integral part of Mexico's everyday life.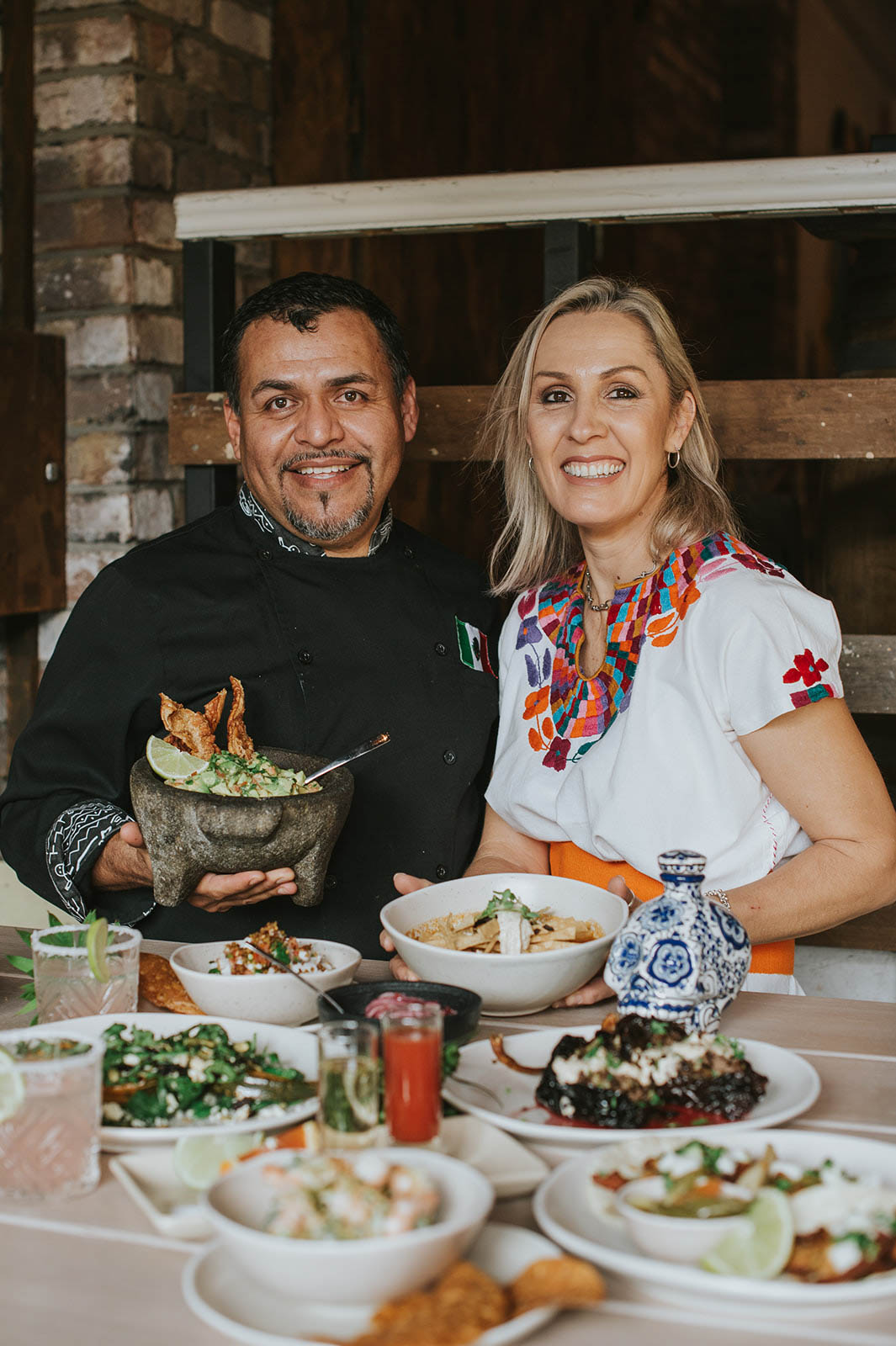 Every exquisite dish is made in-house with both fresh and imported ingredients to produce authentic flavours. The regional cuisine of the Bajio Region is traditionally brought to life no matter how long it takes, with the Mole Poblano requiring a process of three days to produce the sauce!
From Mexico's most loved soup, the Sopa Azteca with tortilla strips, to specialty guacamole, every aspect of La Patrona is genuine. The menu features favourites such as lamb barbacoa (slow roasted lamb shoulder wrapped in banana leaf), camarones a la diabla (creamy chipotle prawns marinated in salsa) and Chamorro de cerdo (tender pork calf glazed in Guajillo sauce), plus enchiladas, cactus salad and churros. And, of course, they're also doing their due diligence on Mexican cocktails, with their three signature drinks serving as worthwhile compatriots – the spicy margarita with jalapeño, tequila paloma, and the Flag.
Add La Patrona to your Brissy must-dine list!