When we picture London, we instantly think of historical sights, Wills and Kate waving at a crowd, bustling markets, and of course, the most decadent and indulgent restaurants. Brisbane's Covent Garden in West End brings a little British flair to the tropics and pays homage to London's own dining hotspot of the same name. This hidden gem offers guests first-class culinary options in a relaxing, yet sophisticated, dining environment. From high tea to shared plates and large dishes, Covent Garden's menu proves to welcome all palates.
You can forget everything you thought you knew about high tea because Covent Garden's signature G & High Tea is a reinvention of the traditional service. Instead of plating up scones with a side of whipped cream and cold cucumber sandwiches, Covent Garden serves guests a spread of inventive in-house made sweet and savoury delights. Delicious savoury examples of what you can expect from Covent Garden's G & High Tea include flavoursome pickled vegetables atop of crisp lavish bread and sweet tomato chutney-filled cases with baby feta and basil. For those of you with a sweet tooth, you'll be pleased to know that Covent Garden's sweet high tea treats do not disappoint. From scrumptious caramelised white chocolate tarts topped with berries to cheesecake squares, each bite proves to be a flavour explosion. Perhaps the most innovate aspect to Covent Garden's High Tea lies in the food's complementary beverage. Instead of sipping on traditional Earl Grey tea, the restaurant's signature G & Tea cocktail should be embraced. As the name suggests, this beverage is a delicate mixture of gin and tea. And, if the cocktail's ice cubes with frozen flowers petals in the centre are anything to go by, it's clear that each detail has been carefully thought out.
Serving up a range of fresh and innovative signature dishes like churros with goat's cheese and truffle honey and gin cured salmon served with watermelon, asparagus, cucumber and snow pea tendrils, Covent Garden prove they are culinary pioneers.
While the restaurant's Head Chef, Lexi Hubbard says their main goal is to simply put great food on a plate, the establishment goes the extra mile to surprise and delight guests by strategically adding plants to dishes. This move is not pretentious but is rather a way to enhance flavours and add extra depth to the dishes. If you are wanting to try out some delicious edible plants, we recommend trying the medley of mushrooms. This dish includes a large king brown mushroom, and a mix of oyster mushrooms, shimejis, garlic, herbs, and is topped with the salty and flavourful ice plant.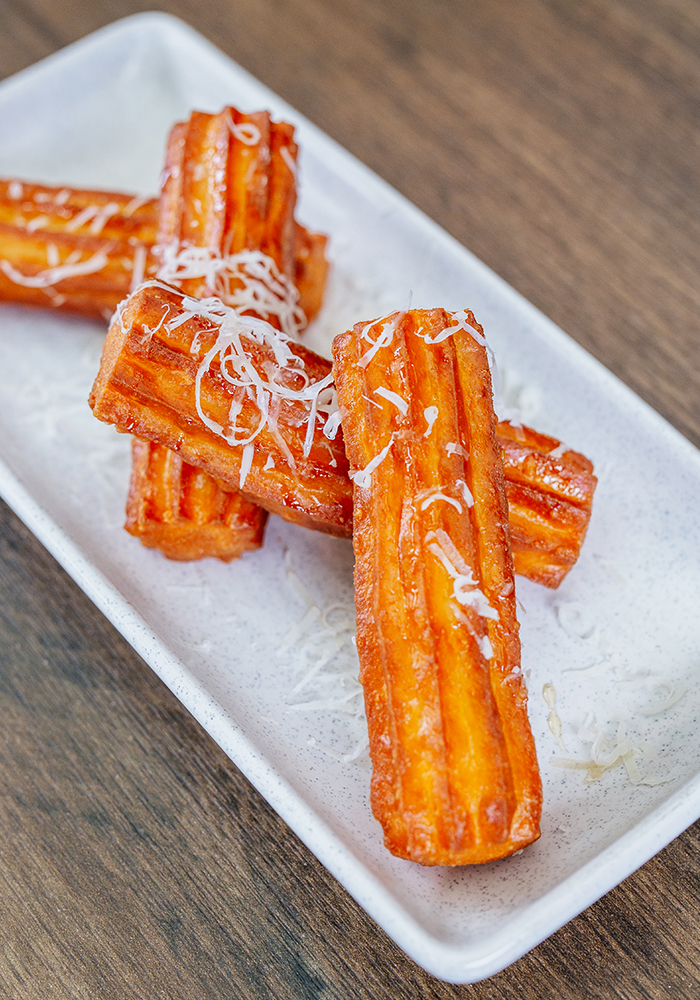 Do you struggle to eat out at restaurants because of your dietary requirements? Well, if you are a coeliac or have special dietary needs that makes dining difficult, we have some game-changing news for you. Covent Garden is committed to providing everyone with a stellar dining experience and believes that no matter what your dietary requirement is, you should be able to eat off the menu. So, get your tastebuds ready because dishes from their Autumn menu (launching mid-March) will be 100% coeliac friendly! Plus, they can already cater to any vegetarian, gluten-free, dairy-free and vegan requirements you might have, too.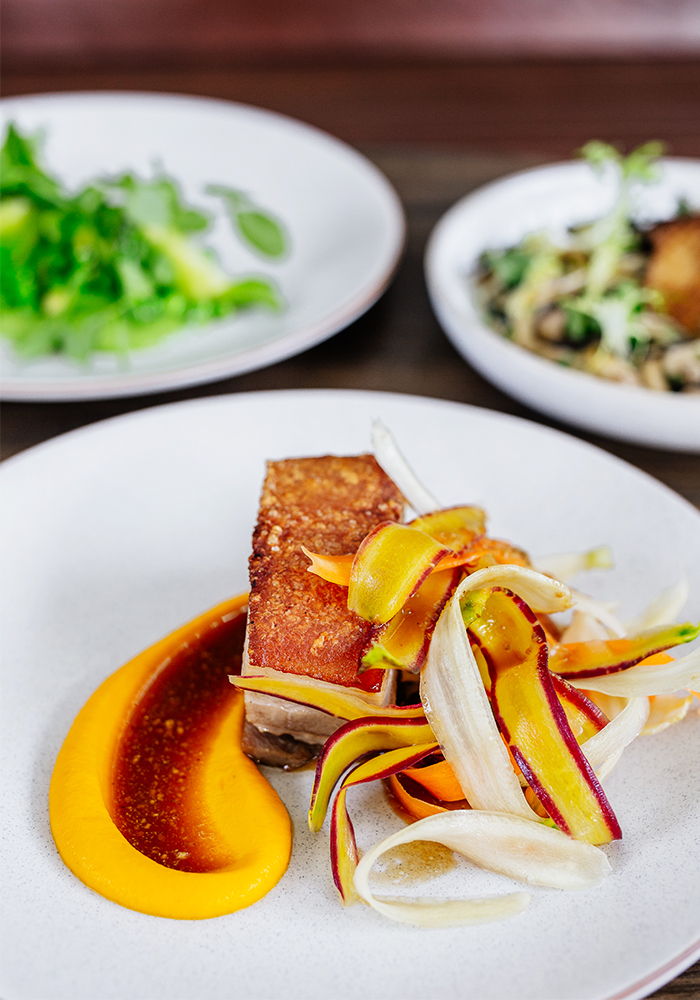 With an extensive menu that caters to everyone's needs, Covent Garden makes your dining experience as it should be – simple and delicious!