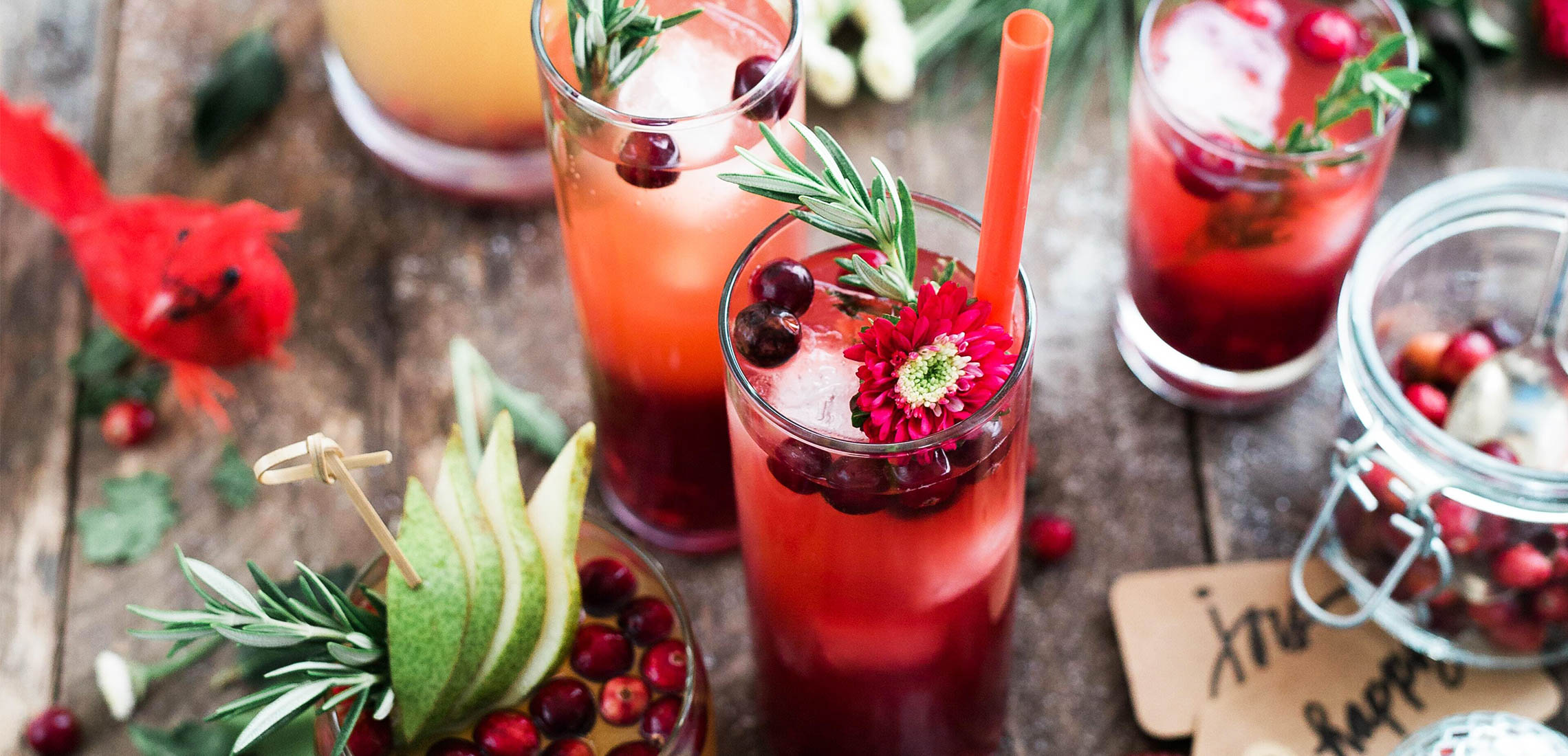 Simple Christmas Cocktail Recipes
Let's salute to Christmas!
---
Get ready to dazzle your Christmas guests with your sensational mixology skills! Here are some fantastic Christmas cocktail ideas to ensure you're the life of the party this year. Tempt your guests with minty-fresh marvels, sweet fragrant sips, or an eggnog that'll put hairs on your chest!
Make sure this really is the most wonderful time of the year, with a seasonal themed cocktail to kick off a joyful jolly holiday.
Is it cocktail o'clock yet?
Candy Cool Christmas
This is an adults' candy cane in a glass because the grown-ups need a little Christmas magic, too! A refreshing minty concoction, with the added surprise of a boozy kick, it's sure to get your engines going, and will have you embracing the cheery Christmas spirit all-day long.
You'll need:
45ml vodka
30ml crème de menthe
30ml white chocolate liqueur
Caster sugar
Candy cane to decorate
Method:
Wet the rim of a martini glass and impress into the caster sugar to create a sugar encrusted rim.
Add vodka, crème de menthe, white chocolate liqueur, and a generous amount of ice to a shaker.
Shake and strain carefully into the sugar rimmed martini glass.
Hang the candy cane from the rim to garnish.
Good For Your Eggnoggin'
The eggnog that packs a powerful punch, this delicious Christmas creation will warm the cockles of your heart, and the delightful cinnamon notes will have you reminiscing of Christmas' past.
You'll need:
180ml eggnog
30ml rum
60ml whisky
1 tsp ground cinnamon, for garnish
Cinnamon quill, for garnish
Method:
Add eggnog, rum and whisky over ice in a shaker.
Stir gently for 30 seconds, then strain into a rocks glass.
Sprinkle with ground cinnamon and garnish with a cinnamon quill.
Mrs Claus' Chocolate Raspberry Martini
We're always hailing praise to old Kris Kringle, but next to every good man is a sensational woman! Join Mrs Claus in her down time with this sweet fruity elixir that's certain to hit the spot!
You'll need:
60ml raspberry vodka
15ml crème de framboise
60ml pineapple juice
Dark chocolate
Fresh berries, for garnish
Method:
Add vodka, crème de framboise, pineapple juice and ice to a shaker.
Shake vigorously and strain into a coupe glass.
Finely grate dark chocolate shavings over the froth.
Skewer fresh berries onto a cocktail stick and garnish.