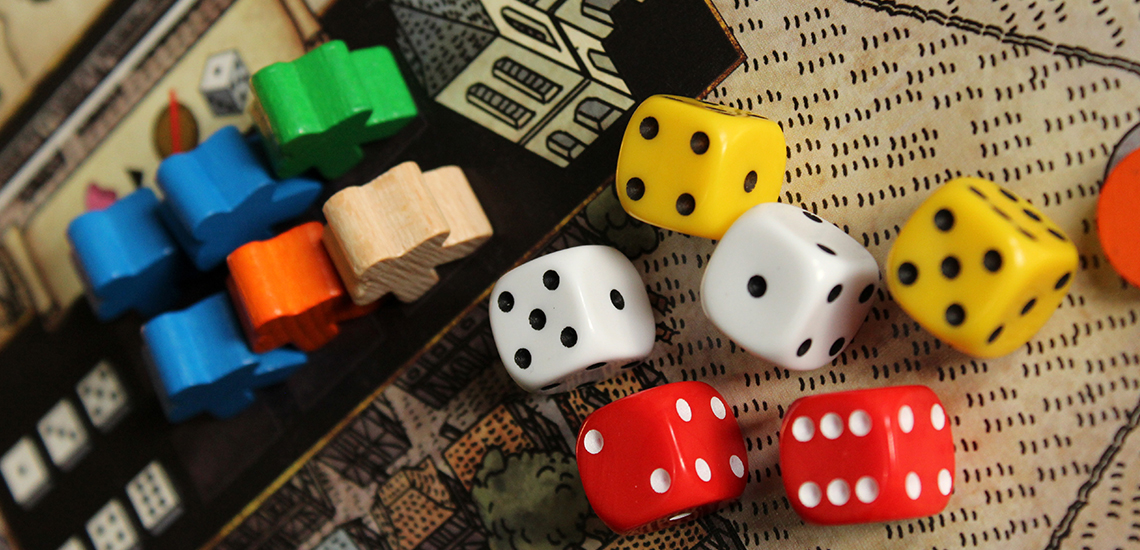 Get Festy With The Fam With These Christmas Board Games
Bit of healthy competition in the Christmas spirit
---
There's nothing like a bit of board game fun and healthy competition, especially at the merriest time of year: Christmas. It's a great way to gather everyone together for a bit of jolliness, right? In my books board games are also a great way to:
• help the time go fast until presents can be unwrapped
• help the time go fast until 'the adults' says it's an appropriate time for a champagne (whatever that even means)
• nurse a food-coma
• cause a bit of conflict for some entertainment
Look, if your family is like mine, a board game will certainly cause a stir, elevate voices and create some heated rivalry, but that's all part of the fun, right? To spice-up the usual Monopoly sesh, check-out the below.
How quickly can you describe something without saying it? With 30 seconds on the clock, how many words can your team come up with from your description without saying 'rhymes with' or 'sounds like'? As they guess, you struggle to articulate! Categories cover: objects, nature, actions, the world and people.
The next level up from Pictionary, each player is involved in every turn. Choose form cards based on people, actions and locations and put your pencil to paper. The rest (including drinking) is up to you.
Always wanted to make it to the A (or B, C, D or E) list? Now's your chance. Take it to the top and become the highest paid player with no real talent needed. Perform a variety of acts to test your 'talent' and avoid the paparazzi while you're at it.
Do you think you really know your family? Nitty Gritty opens up the forum to discover, well, the nitty gritty of your nearest and dearest. Do you know what your cousin or sister would answer to: ''if you could assassinate one person, who would it be?'', or what Simpsons' character they would be? With questions like this you'll be tested to see how well you know your fam.
Do you have an already-established family rivalry? If not, you're about to. Risk is a strategy-based game involving conflict and conquests where teams command their armies to occupy regions across the world. Warning: the game can last several hours.
Finally, here's your chance to create your own iconic meme. Each round players try their hand at creating the funniest meme from the provided images and text. Who will be the winner to memember?
Think you're pretty quick? Think again! Roll the die, flip the timer and try and answer as many things in each category on the list. The roll of the die will determine the letter of the alphabet and you go from there.
Do you know your fact from your fiction? Bust myths based on the craziest and most ridiculous deaths over the centuries. Race the Grim Reaper around the board before he catches up to you!
First thing's first, this is for over 18s only! Can you name three things you can do with your tongue without getting said tongue twisted, within just a few seconds? With 300 questions on 150 cards, try spitting out these answers.