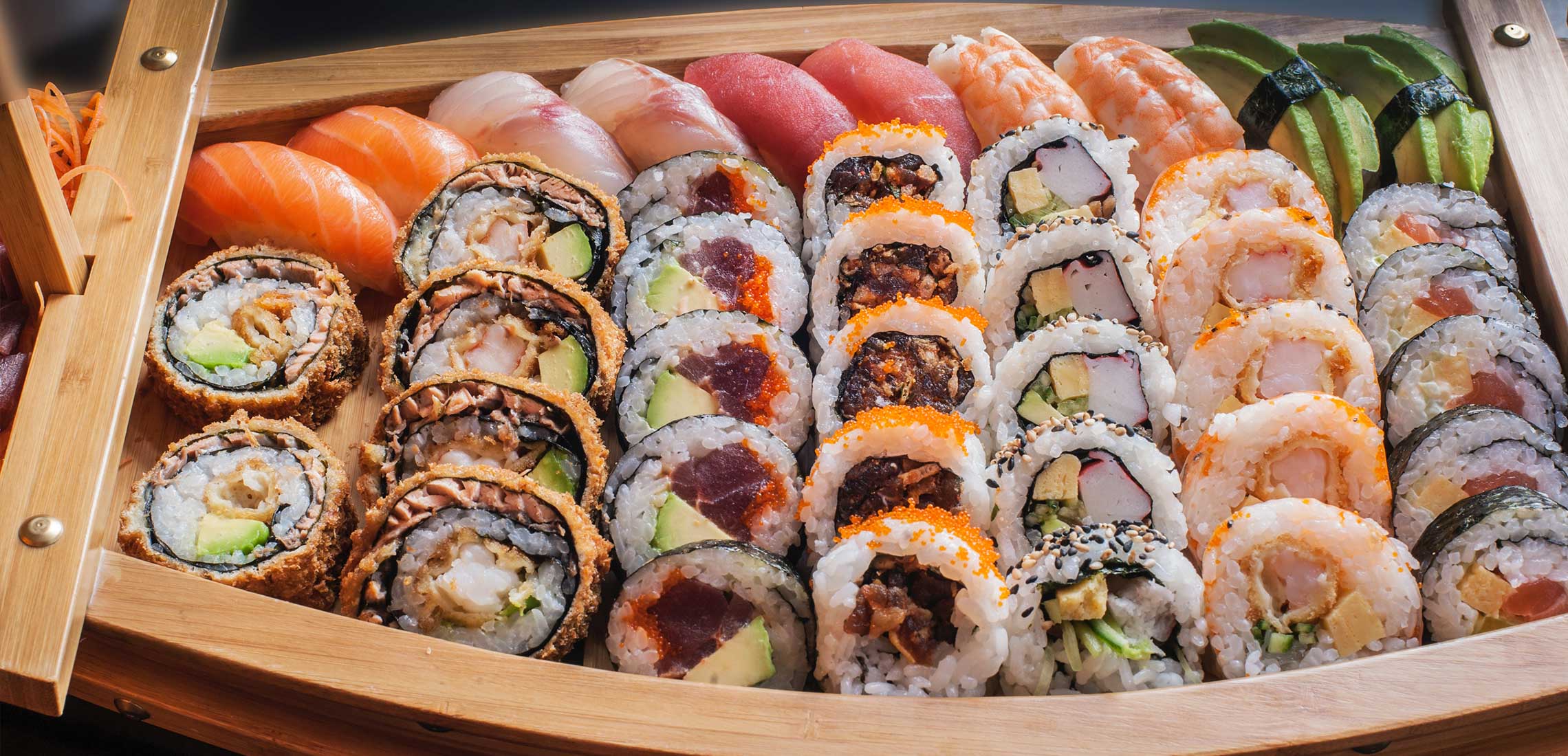 The Roll Up Of Brisbane's Best Sushi
Look no further for your new favourite sushi spot
---
Sushi is arguably the star of Japanese cuisine, so we've taken this list very seriously. Read on, carefully consider the contenders, and find your new favourite sushi spot.
Get the full Japanese experience with a massive range of sushi, traditional and fusion dishes. Ginga has five locations across Brisbane, and they know you'll be coming back for more, which is why they offer a rewards program. With no expiration date, you can earn and spend at nine restaurants across Brisbane. Yes, nine – they even include their sister restaurants!
Take your sushi cravings to the next level with a multi-course meal at Hôntô Restaurant. Pick from a diverse menu of signature raw bites, contemporary Japanese dishes, salads and sweets. Or, for $65 per head, get the chef's favourites and specialties delivered to your table, and experience all the menu has to offer. To complement your meal, pick from a range of rare Japanese whiskey and sake.
This locally owned and loved spot is perfect for a takeaway lunch or casual dinner. Freshly made sushi is served up on a train (it would be rude not to), so you can pick from all the sushi classics as they cruise past the table. A notable mention also goes to the vegetarian chicken karaage.
Have you ever seen sushi look so beautiful? Known for their particularly pretty bento boxes and platters, Sushi Nori is not your average sushi-in-a-plastic-container experience. Pick from a variety of sashimi, nigiri and popular rolls, and create your own masterpiece. Bonus points because they use biodegradable containers for all takeaway boxes!
Sushi Edo | Multiple Locations
Chances are you've had someone rave to you about this place and, with seven Brisbane locations, a Sushi Edo is not hard to find. We'd recommend dining-in to enjoy the novelty of ordering off an iPad and having sushi paraded by on a conveyer belt. Serving up all your favourites from $3.80 a plate, it's a must-try.
Serving since 2008, this casual restaurant is a one-stop-shop for whatever the sushi lover desires. Try a Temaki (cone-shaped) roll for sushi in a different form, or one of 12 varieties of fusion sushi for something a little bit extra.
Tsuru | Ashgrove
With 19 styles of specialty sushi and 23 types of hand rolls to pick from, you're guaranteed to find exactly what you're craving here. A Japanese-fusion menu also offers plenty of mouth-watering hot dishes, including gyoza, tempura and noodle options.
Tucked away in Chinatown, Wagaya features all your favourite bento, sake, ramen, sashimi and, of course, sushi – plus an extensive gluten-free menu! Come ready to have a good time because their drink menu features a cool 19 cocktails and a new mocktail each month (all Japanese-inspired, of course!).