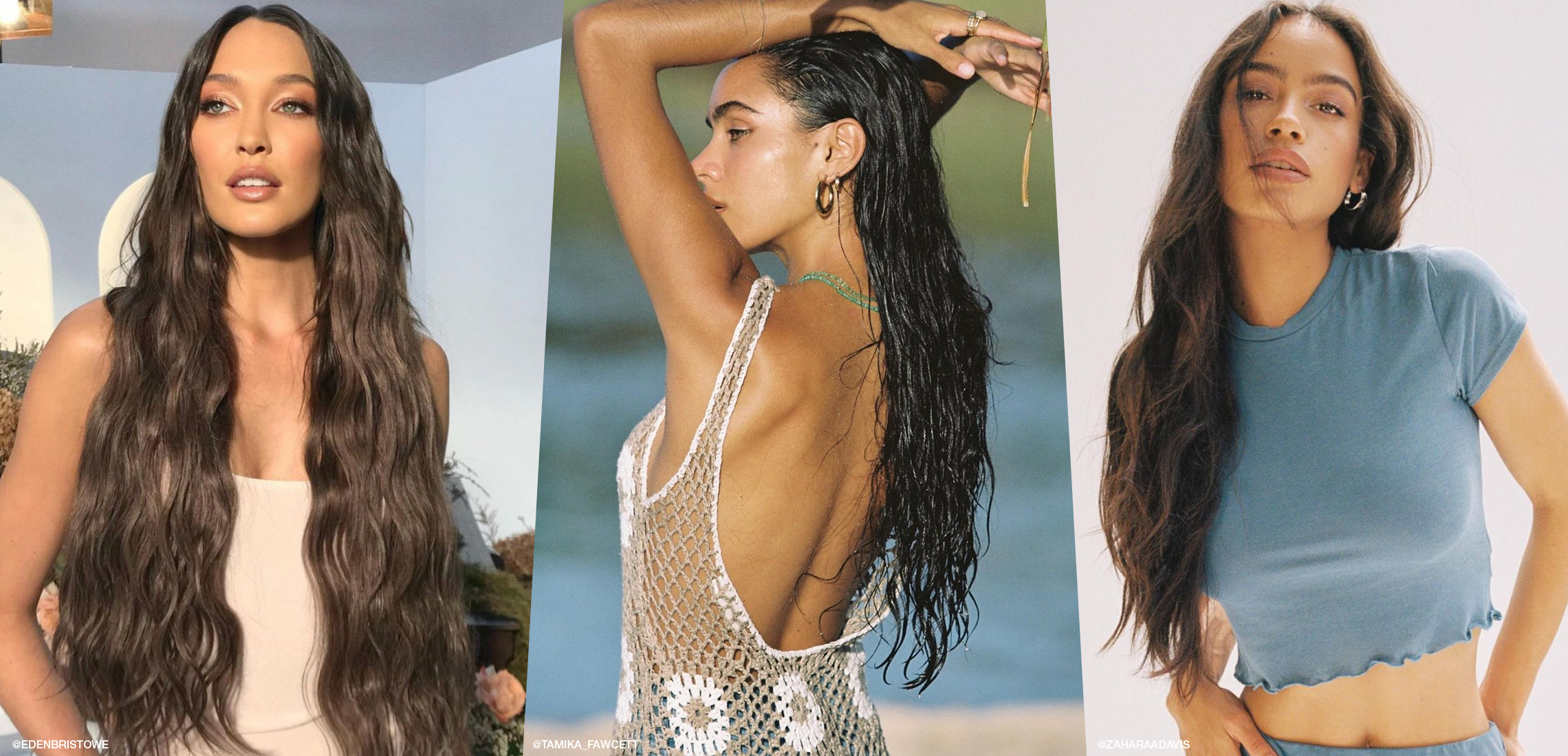 Level Up Your Locks! We've Found The Best Hair Extensions In BNE
Locked, and loaded
---
While a sleek bob is a certified staple, there is no denying that voluminous, mermaid-esque locks are a surefire way to look (and feel) like a goddess. 
But, let's face it, growing out your mane is a slog that some of us simply don't have the patience for! 
More than a mere quick-fix, the addition of a few hair extensions can inject some serious va-va-voom volume, lengthen your locks, and achieve results even Rapunzel would be lusting over. 
To help you kick those new year hair goals and reach new lengths, we've uncovered the best Brisbane salons for hair extensions.
Did we miss someone from the list? Let us know here!
Renzo Salon
Fortitude Valley
Renzo Salon has built a reputation Brisbane-wide for their somewhat legendary skills with the scissors and brushes, but it seems the gifted team have a hidden talent that's now earned them a place as one of the city's best salons for hair extensions. Whether you're looking to add volume or length to your tresses, Renzo Salon's hair extension makeovers are truly a thing of beauty! These guys love nothing more than helping you reach your hair goals and thrive on wow-worthy before-and-afters that'll have everyone complimenting your new glorious, luscious locks. Did we mention they offer Afterpay? Where do we book?!
Paris Texas
Milton
Overhaul your look in 2022 with the mermaid hair you've always dreamed of. Master weavers of some of Brisbane's very best hair extensions, Paris Texas is the place to be if you're looking for a hair transformation. From bold braids to luscious, lengthy locks and curls that will have heads spinning, the team offer the world's most beautiful human hair extensions that come from ethically sourced suppliers in all textures and lengths – so whether you're looking for volume, length or a bit of both, the team have you covered! However extensions aren't all they do! These highly qualified hairdressers led by the experienced Ashlee Cunningham are also artists at skilled cutting and colouring work. At Paris Texas, personalisation is key, with the team going above and beyond to ensure they create a customised look that completely suits you, resulting in seriously 'gram worthy hair.
Trendz Hair Studio
Cleveland, Bundall, Marina Mirage
If you're looking to start the new year with some length to your locks, let the team at Trendz make it happen. Offering a complimentary and obligation-free colour match and quote, this salon specialises in tape and flat track sewn-in weft extensions of the highest quality. The result? Totally transformative, natural looking, blended extensions. Let the compliments roll in! Start 2022 looking like the best version of yourself thanks to this team who can make your thicker, longer hair dreams happen. 
Louise May Hair Extensions
Hamilton
Expect nothing but the best when you make the call to add length and volume to your locks with Louise May Hair Extensions. Using The Finest Quality Hair to create mermaid-like lengths and fuller lobs, bobs, and more, you've never flaunted hair this good before. Their in-house extension hair lab will ensure you are colour-matched on the spot, resulting in a flawlessly blended, natural looking finish. With the ability to match your dream colour in salon means better results, no matter what state your current hair is in. On top of walking out the salon door a new you, the team at Lousie May Hair Extensions offer their own haircare range that takes the guesswork out of how to care for your new lengths and keep your locks looking their best between visits. Bouncy, beautiful, healthier looking hair is a given!
The Disco
Stones Corner
Gone are the days of sporting obvious hair extensions – 2022 is all about embracing natural-looking length, dimension, and volume, and the team at The Disco (formerly Horse Meat Disco Salon), are proof that cleverly placed extensions are worth the investment! Using Showpony Hair Extensions to create fuller-looking locks, they'll colour-match your current hue (or help you transform with a new one!) to their wide range of extension colours, lengths, and styles. From tapes, wefts, and beads, to less-permanent options like clip-ins, halos, and wigs, The Disco are here to make your life easier (and better!) with a seamless blend of extensions. Additionally, scalp specific treatments and treatments to enrich, nourish, and create elasticity to the extensions are offered to ensure your new 'do looks fabulous and fresh from the moment you leave the salon until your next appointment.
Cambridge Hair Collective
Wynnum
Bouncy, beautiful hair is big in 2022, and with the right team behind you, your locks will look better than ever. If you're thinking about taking the plunge this year and trying out hair extensions, Cambridge Hair Collective have the skills and technique to ensure your new lengths look as natural as possible. Using both tape wefts extensions to add va-va-volume, this team will work alongside you to create a look that suits your face shape and lifestyle. The first step is booking a consultation, where they'll ensure the correct application method is booked for your needs, and the right colour is matched effortlessly. Whether it's length, volume, or a little bit of both, let this team transform your mane!