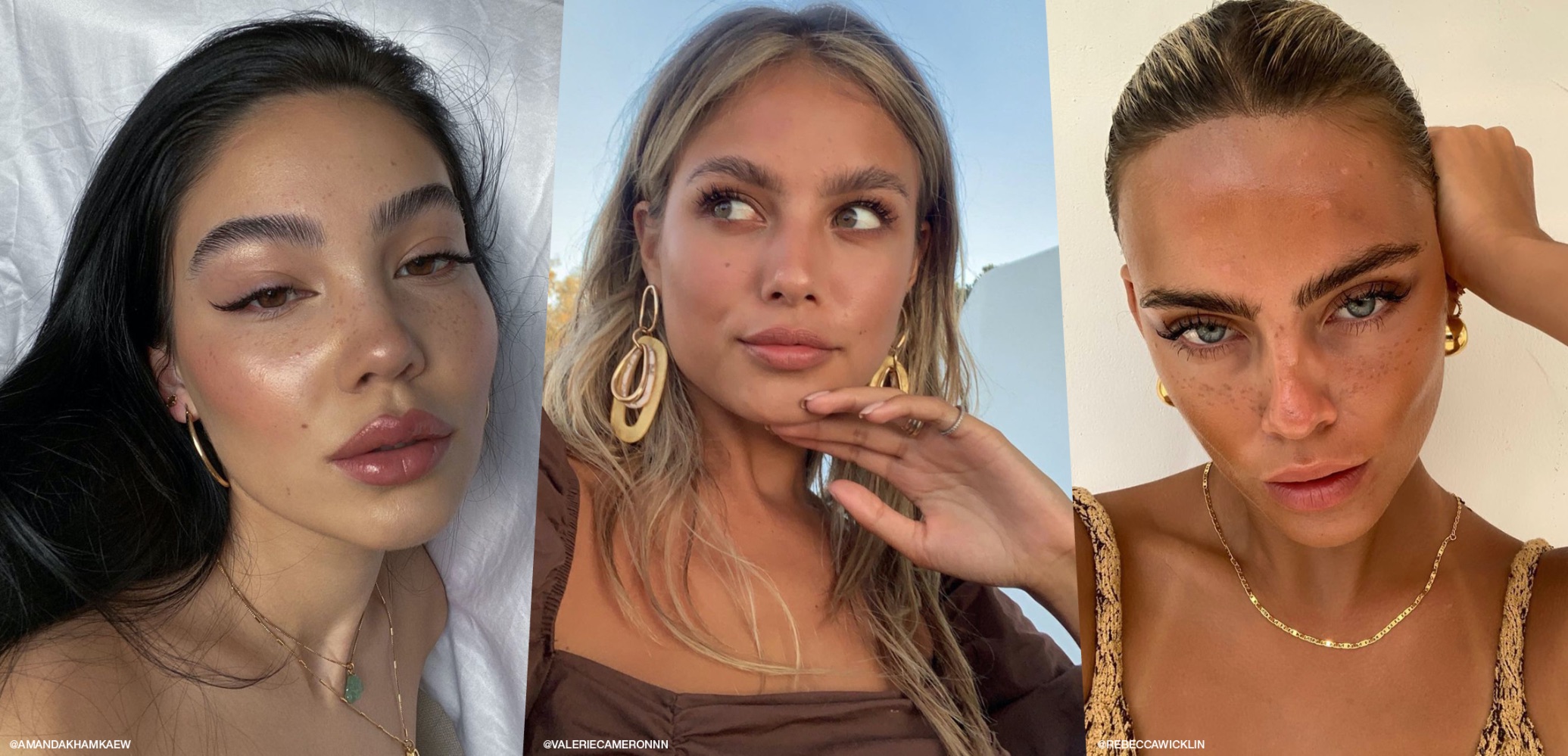 Bat Your Lashes For Brisbane's Best Eyelash Extensions Salons
Peeper-popping perfection!
---
Want to appear polished without the hassle of curling lashes and layers of mascara? We hear you, sis. Brisbane's best eyelash extensions have you covered for the most natural and glamorous eyelash extensions around.
We're all about simplifying our beauty routine, and with a set of full fluttery lashes to frame the face and have you looking done without the drama – you're well on your way to walking out the door every morning with more time to spend on yourself.
Customised to every person, you'll never have the same set as another, making them completely unique to your features. From classic to flirty or full glam, check out the eye-opening extensions below.
Did we miss someone from the list? Let us know here!
Bobbie Charles
Lutwyche, West End
Find your Zen while achieving luscious lashes at Bobbie Charles, where they use the highest quality, vegan-friendly lash extensions to give you glam without the hassle. Awarded by the Courier Mail in the Top 10 Brisbane Lash Studios, this team are true lash artists, and every new canvas is an opportunity to showcase their talent. They offer two types of lash extension techniques – classic and double layered – so, depending on whether you're after a more natural look or volume, their expert team is able to customise a lash extension set to suit you. With the ability to completely transform your face and boost your confidence, the team at Bobbie Charles  will take the time to listen to your needs before creating a beautifully crafted set, just for you. Let the team welcome you to their tribe and show you just how easy it is to feel your best self every day.
Bayside Beauty
Birkdale
Transform yourself at Bayside Beauty, where luxury salon experiences happen every day. With over seven years in the industry, this bayside salon has built a strong reputation as a friendly, welcoming, and caring beauty experience. Your beautician will listen to your needs and advise you on the most suitable lash extensions to achieve your ideal look, whether that's full glam, or something more natural. Depending on your lash type, sessions are typically around two hours long, however refill appointments are shorter, though never rushed. Here, they believe in making your eyes their most beautiful. Make an appointment with their easy online booking platform and see for yourself what all the fuss is about.
Skin Management Club
Eatons Hill
Bring your eyes to life and give your lashes some lovin' with the ultimate lash makeover at Skin Management Club. This bright, bubbly and fun-loving team of skilled beauticians use silk lashes to create an alluring, full, and fluttery set. Your appointment starts with a consultation to better understand exactly what kind of look you are hoping to achieve, and which set will work best for you. A customer-focused beauty clinic, their services are each tailored to your individual needs. With an array of luscious lash services on the menu, clients can choose from a more natural, flirty option, such as their classic lash extensions, to a bold, glamorous style, such as their Russian volume extensions.
Elysian Cartel
Graceville
Flutter through 2022 with a full set of lash extensions to enhance your features. Though Elysian is best known for their brow-work, lash extensions are the main part of the business, and you're guaranteed to love the results. From classic styles to textured hybrids, handmade Russian volume, and mega volume, you and your therapist will find the perfect set to suit you. Jump online and find out more about each of their lash extension types, then book yourself in for this game-changing beauty treatment that shaves time off your daily makeup routine. Big, bold, beautiful lashes are yours for the taking.
Lash N' Tweezers
Wavell Heights
Achieve the fluttery lashes of your dreams when you book an appointment at this boutique clinic. Starting with a thorough consultation to determine which eyelash extension set is best suited to you, the team at Lash N' Tweezers can help you transform your features and eye shape, while keeping your natural lashes healthy and in tip top shape. Next, a thorough cleanse of your natural lashes is performed to ensure a long-lasting result. Then, you are ready to be lashed! The beauticians here firmly believe that when it comes to lash extensions, there's no 'one size fits all', so every lash application is customised to the individual. From a subtle, natural look to a glamourous, full set, your lashes are in safe hands here.
Glam Lashes
Hawthorne
Look and feel your best all through 2022 when you book in for a set of fluttery lashes with Glam Lashes. Designed to make your peepers pop, Lara can transform your face with a set of lashes to suit you. From a classic full set to a hybrid set that adds fullness, and full volume sets for those looking to add some drama, the lash extension menu at Glam Lashes has something for everyone. With each client, their service is customised based on your preference, with professional advice and after care tips offered freely. Sick of applying mascara everyday? Stop by at Glam Lashes and see just how easily you can wake up and go each morning. Get the full dose and book an expert brow design while you're at it – two birds, one stone!
Cashmere LashRoom
Parkinson
What started as a passion project for close friends has now turned into a humble home salon where lash dreams become reality. Marissa Jade is the incredibly talented technician behind Cashmere LashRoom, who has mastered the art of all things eyelashes and beauty in this cosy haven. With a plethora of lash styles to choose from, take your pick from classic, hybrid, volume, and even mega volume if you really want to turn up the glam. Marissa has also taken her dedication to new heights, creating her own line of lashes called Cashmere Ellipse Volume – a light and versatile extension that has quickly been snatched up by other lash artists to use on their own clients. The perfect lashes take time, but Marissa's down-to-earth and bubbly personality will not only make the time fly, but when the time comes, you won't want to leave, either! Who doesn't love a fresh set of lashes with a side of wholesome banter?
https://www.instagram.com/reel/CVxRDaRl-fD/
THink Aesthetics
The Gap
Make your peepers pop with the help of thick lashes when you book an appointment at THink Aesthetics. With classic, hybrid, and volume eyelash extensions applied by an experienced lash artist, who'll tailor your new look to suit your unique features, you'll love the results you see in the mirror. Applied individually to your natural lashes, the extensions can be built upon gradually to create your desired result – whether that's a more natural looking effect or something more dramatic. Lasting between 4-6 weeks, your new lashes will stay thick and luscious with the correct care, offered by THink Aesthetics, in between appointments. Wake up and go each day looking your best self!