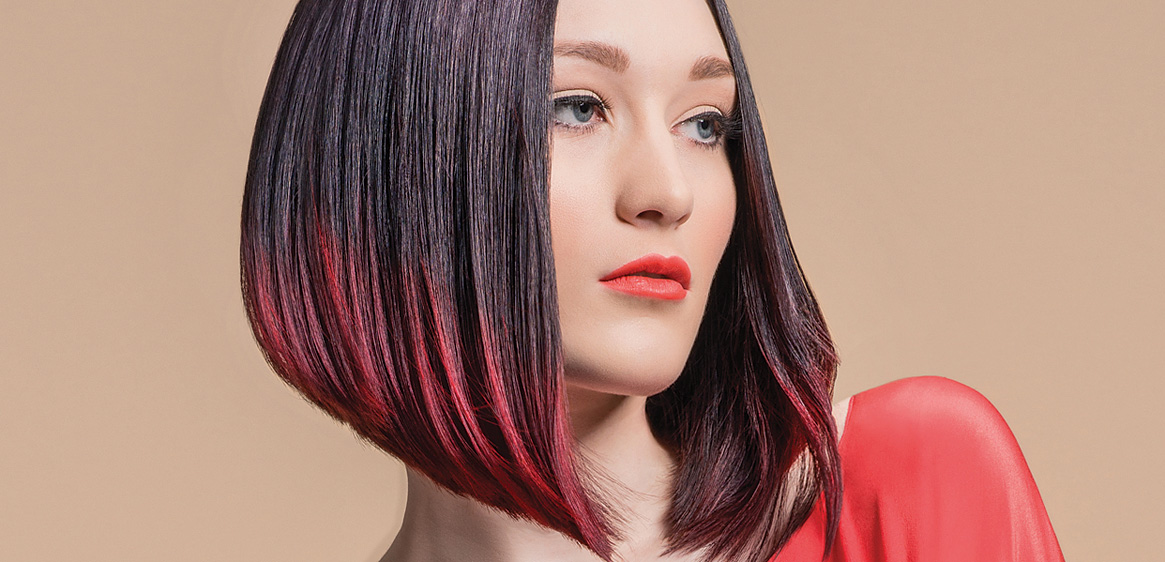 Brisbane's Best Colourists
Stop right there! Save yourself from a DIY disaster and check out our list of Brisbane's best colourists.
---
Photo courtesy of David Murry Salon
For our 2015 Edition of Brisbane's Best Colourists, Click Here.
I definitely have a story or two about bad dye jobs. I think the worst was when I stepped out of a popular, very well-known Aussie salon looking like someone had stuck a bowl on my head and painted blonde from the lip down. Not exactly the blended, natural ombre I was after.
Even though this was the third bad colour I'd received from a popular hairdresser in a few short years, it was only then that I finally learnt my lesson. You see it doesn't matter if the chain is well-known, it's the individual colourist you need to find, chain yourself to and never let go.
It's nothing new to say a great colourist is hard to come by. We each like our hair just so, which means our hair extraordinaires need to be able to paint the picture we have imagined perfectly on the canvas.
At Style, we understand without lists like these you can spend years – and a lot of cash – bouncing from one chair to the next until you find the right fit. So to help you on your all important search… here are our top picks for Brisbane's Best Colourists (with a couple of inclusions from you guys – the readers!).
Whether you're after snow white or deep rouge, the colourists at Mi Colour are each trained in the art of "Individual Colour Analysis" – an in-depth colour consultation process that helps determine the ideal colour options to suit your features, skin tone and lifestyle.
106 Latrobe Tce, Paddington
From warm and buttery to cool and chic, there's only one way to do blonde – and that's with Butterworth and Co. These guys are one of Brisbane's most sought after hairdressers (you should try one of their blow dries), with owner Leanne Butterworth having tamed the tresses of Hollywood stars while working for Paramount Studios in Los Angeles and New York.  With testimonials from the likes of Tina Arena, Leanne and her team are set to revamp your locks with star quality treatment.
267 Given Tce, Paddington
Fruition embody the meaning of the "salon experience". From the minute you walk in the door the pampering begins! The stylists are dedicated to turning heads with their fashion forward creations, while also listening to and understanding the needs of each customer.
1/2 Heather St, Wilston
With team members snapping up National Finalist spots for Creative Colourist and New Talent at the COLORZOOM challenge 2014, David Murry Salon definitely deserves a spot on this list. This salon is certainly one for the fashion conscious of Brisbane!
43 Peel St, South Brisbane
Thanks to an overwhelming response from Style Readers, Cheveux makes it on the list! The sister team, Carla and Nadine run the salon and espresso bar side by side, offering a completely new boutique experience.
37 Bangalla St, Auchenflower
As a 2013 Australian Hair Fashion Awards Finalist for Hairdresser of the Year and Avant Garde Hairdresser of the Year, Corcorz is one of the big names in Brisbane hair. Lead by multi-award winning stylist, Carole Haddad, the cutting edge colourists can bring your wildest ideas to life.
7/180 Little Stanley St, South Bank
These guys know good colour and they only allow their best work to walk out the door – after all they have a rep to uphold! With in-house training and meticulous attention to detail, all of their work is driven by the latest international trends and techniques. If you're looking for edgy cuts and flawless colour, you'll be in safe hands here.
160 Ann St, City
A name synonymous with high-fashion, this salon's work has been published in a host of top Australian fashion magazines including Harper's Bazaar and Oyster. Having been in the business for over 30 years, Vogue Nationale both exudes excellence and attracts it with some of the best colourists in the industry calling it home.
4/324 Queen St, City
Honorable mentions
Rixon Hair, City
Lavelle Hair Workroom, Greenslopes
BHair, Bulimba
Tigerlamb, Teneriffe/New Farm
Paris Texas, City
Adam + Eva, Fortitude Valley
Alice Blue Hair and Beauty, Clayfield
Identity Cut & Colour, East Brisbane