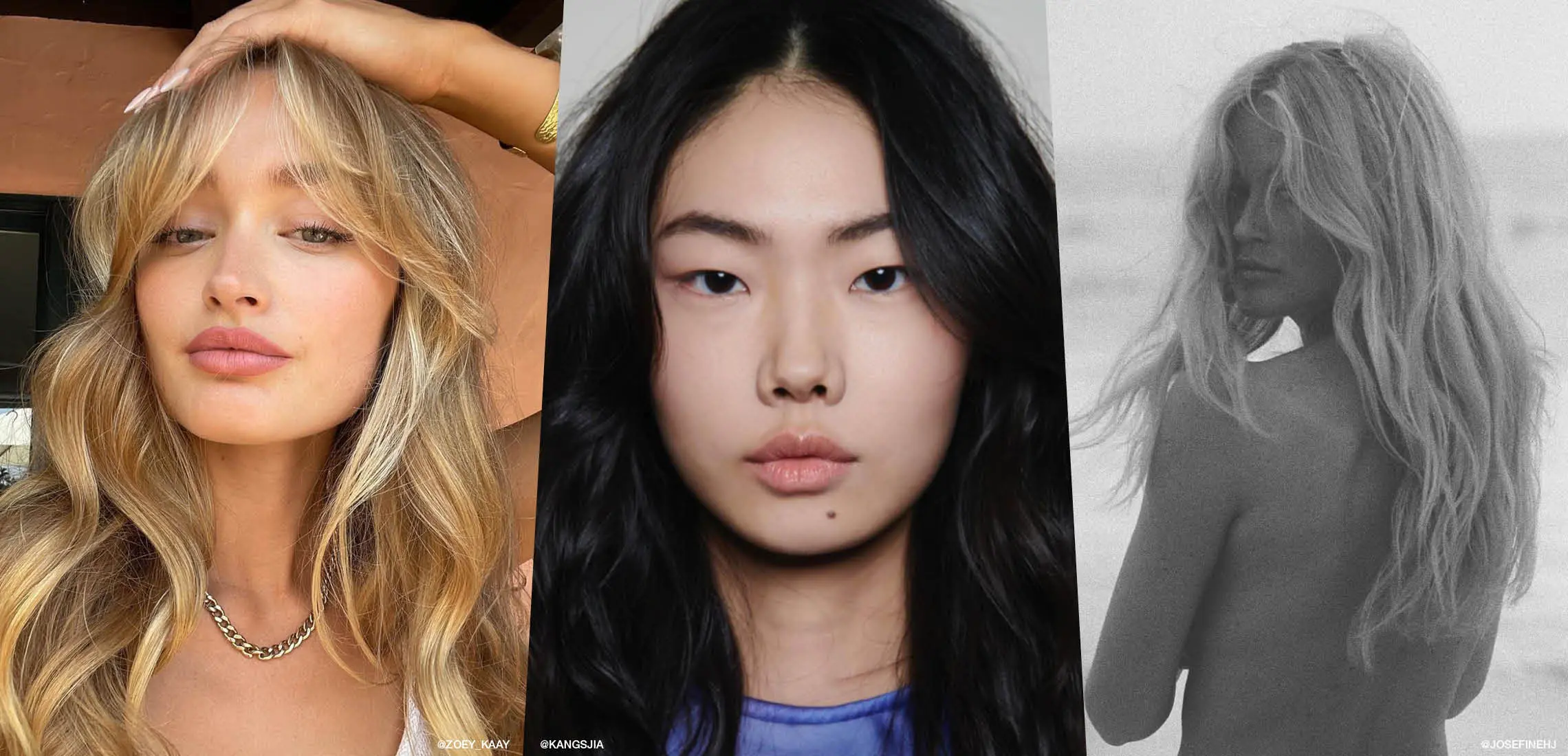 Love Your Hair And The Planet At Brisbane's Most Sustainable Salons
Because the best kind of hair is green
By Style Beauty Journos | 3rd February 2023

If you ask us, the best kind of new 'do is one that doesn't compromise the planet. 

That's why we're proud as punch that our very own Brisbane is home to a stellar selection of hair salons who are committed to the environment by placing sustainable and planet-friendly practices at the forefront of their business. 

If you love a salon that's beautiful on the inside and outside, make the switch to eco-friendly hair in 2023. Mother Earth is sure to love your new look when you visit the most sustainable salons in Brisbane. 

By the way, we consider everyone in this list the best of the best! To make finding your next favourite that much easier, we've ordered the list alphabetically by suburb and also have filtering tabs for your convenience. Did we miss someone from the list? Let us know here! Hide the form

FILTER BY

All
All
Brisbane CBD
North Brisbane
East Brisbane
South Brisbane
West Brisbane
Gold Coast
Noosa
Sunshine Coast
Hey Hair
Windsor
Care how your new 'do affects the planet? Newsflash: Hey Hair is not just a stunning space and award-winning styling salon, it's an eco-conscious one, too. The team behind this peachy-cute salon and it's bigger sister, Togninis, have made sure sustainability is a big focus. From the recycled towels to the no-nasty products and water saving basins, Hey Hair is not only good for your locks and your soul, but the planet.
View this post on Instagram
Lavelle Hair
Greenslopes
With a well-established reputation for supporting the local community, it comes as no surprise that the down-to-earth and talented team at Lavelle Hair are all about taking care of the environment too! Proudly sustainable and waste-free, the products they use have been carefully selected to ensure they're vegan certified as well as Australian made and owned. Lavelle's ethical focus also means their doors are open to all walks of life, and they can even accommodate for medical or religious sensitivities, as well as autism or sensory processing needs. A salon that's good for the planet, the people, and your hair? What more could you want?!
View this post on Instagram
Little Birdie Hair Co
Wynnum
The winners of AHIA Australia's Best Eco Salon for the last three years, it's no secret that Little Birdie Hair Co go above and beyond to do their part for the planet. Their ability to curate enviable hair while remaining eco-friendly and vegan-friendly has rightfully earned them the reputation as "the home of good hair". You won't find harsh ingredients or synthetic additives here, just happy customers and luxurious locks. A visit to the salon will include complimentary drinks, snack platters, and a personalised bliss box to keep you entertained throughout the appointment. Oh, and of course, killer hair.
View this post on Instagram
Sol Hair
Paddington
Upon entry to this tranquil, ambient salon located on the leafy streets of Paddington, you'll find the love of the environment extends past the indoor plant-filled interiors. From the range of vegan-friendly products they use to their environmentally aware processes, Sol Hair practises sustainability wherever possible. In partnership with Sustainable Salons, a visit to Sol Hair will include a small $2 Green Fee which ensures that 95% of the resources used during your appointment will be recycled, instead of heading to landfill. Even your cut-off hair will be used to support worthy charities like oil spill clean-up projects and wig making services.
View this post on Instagram
Elizabeth JJ's on the Avenue
Ashgrove
Beautiful hair doesn't have to compromise your health or the environment! The passionate team at this vegan friendly salon is all about crafting naturally beautiful hair while treading lightly on the earth. From washing their towels with rainwater to composting their coffee grounds and tea leaves for the salon garden, they also stock environmentally conscious product ranges including Organic Colour Systems and De Lorenzo. Elizabeth JJ's works in partnership with Sustainable Salons to recycle and repurpose salon waste, and have been recognised with a Green Select accreditation from the Australian Hairdressing Council for their efforts to minimise their salon footprint while still delivering outstanding results.
View this post on Instagram
Paris Texas Hairdressing
Milton
Love a pamper sesh for your mane but hate what your addiction does for the planet? At Paris Texas, they're all about creating beautiful hair with minimal waste. Proud of their in-house recycling efforts, this team creates jaw-dropping blends and on-trend cuts and styles with a conscience. With a reputation around town as the place to go for a customised style created with sustainable products, Paris Texas are leaders in forging a better future. From recycling their waste to donating hair, their positive practices on the planet are just as much a commitment as their passion for creating a beautiful head of hair.
View this post on Instagram
Melt Studio
Gordon Park
Be kind to your hair and the planet with the hairdressers who care! Every aspect of Melt Salon has been consciously considered, from the benches handmade with recycled silky oak to the basin shower heads that both conserve and filter the water. As a full Davines concept store, their products feature ingredients from the Slow Food Presidia in Italy that promotes biodiversity of endangered plants and supports small farms, without compromising a high-quality service. They even use EcoHeads mixers with their colours to limit product waste and ensure they only use as much colour as necessary. All this while delivering gorgeous colour work, razor cuts, and precision cutting? What a win!
View this post on Instagram
Fluid The Color Salon
Camp Hill
Fluid The Color Salon is proof you don't have to compromise on your values, health, or the planet to feel beautiful. Just one visit here, and you'll be thoroughly impressed by their commitment to sustainable hair practices such as the repurposing and recycling of up to 95% of salon waste. This charming boutique salon in Camp Hill offers a wide range of ethical and environmentally friendly haircare products, including the Number 4 High Performance Hair Care range – a luxurious Californian brand that treats hair like skin. Free of harsh synthetics, these products not only protect your hair colour and prevent ageing, but nourish your locks from within. And with a talented team of hairdressers, a visit to Fluid The Colour Salon is a true indulgence for both your hair and your sustainability ethics and values.
View this post on Instagram