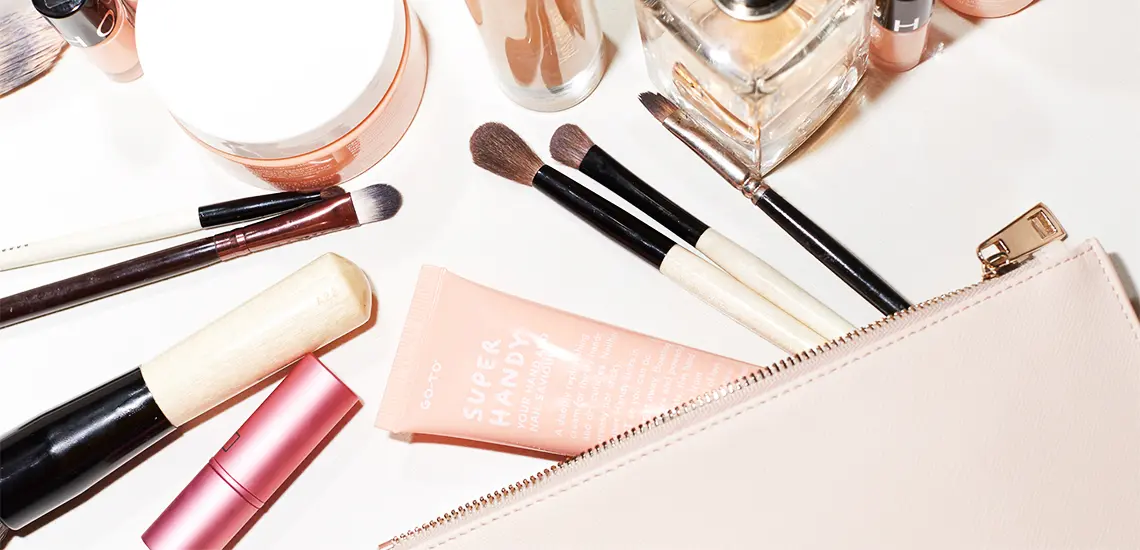 Our Round Up Of Australia's Best Beauty Brands
Aussie, Aussie, Aussie!
By Guest Styler | 21st February 2019

From Google Maps and Wi-Fi to wine casks and zinc cream, us Australians have created some pretty game-changing things. Our array of beauty brands are no exception either. We may have a little unbalanced view here, but here at Style we think that Australia has produced some of the best beauty brands going around!

Founded by our national treasure, Zoe Foster Blake, Go-To Skincare is a simple, no-fuss, cruelty-free brand that takes the complexity out of skincare. As an ex-beauty editor, Zoe spent years trialling hundreds of beauty products and quickly learnt which ingredients worked and which didn't. So, she created Go-To to give women the chance to use high-quality, naturally-derived products that not only delivered results, but are also enjoyable to slather on – with product names like 'Very Useful Face Cream', 'Face Hero' and 'Exfoliating Swipeys', we can confirm these products encased in peach packaging are indeed fun to use! Think of Go-To skincare as the scaffolding of your skincare routine, and fill in the blanks with any serums and targeted treatments from other brands to suit your skin type.

Frank Body took our Instagram feeds by storm several years ago and there's no sign of the brand being swept under the rug any time soon. Since starting out in 2013, the cheeky Melbourne-based coffee scrub brand has generated a worldwide cult-following. As well as creating super hydrating and nourishing coffee body scrubs, Frank now create clean and cost-effective skincare products.

Australian sunscreen brand, Ultra Violette is the newest kid on the beauty block. We know the Australian sun is super harsh and damaging to our delicate skin and that it's vital to wear SPF daily, however how many of us actually do this? Often sunscreens a sticky, heavy and pore-clogging and just the total opposite to a product we'd want to put on our face. Ultra Violette heard our cries for help and have created high-protection SPFs that you are so lightweight that you wouldn't even know you were wearing sunscreen. Simply apply Ultra Violette after your regular skincare routine and Bob's your uncle.
Elle Effect
Founded by digital entrepreneur and the ultimate Aussie beach babe, Elle Ferguson, Elle Effect makes tanning at home a breeze. Elle Effect focus on self-tan products that help you enhance your natural beauty. This user-friendly mousse tan develops into a natural-looking sun-kissed golden hue, and makes you look like you've stepped straight off a day at the beach – minus the sunburn and skin trauma. Plus, the Elle Effect tan smells exactly like a fresh bouquet of roses, so you can say goodbye to the traditional biscuit fake tan scent with this product!
Lanolips is perhaps one of the most renowned Australian brands, and for a great reason. Lanolips lip and body products are created with lanolin – an ingredient that is found on sheep's wool to protect their coat from drying out. Animal lovers, fear not. Lanolin is a 100% cruelty-free ingredient is even vegetarian friendly. Lanolin mimics human oils on the skin, meaning it is super hydrating and nourishing ingredient. Lanolips have taken the global beauty world by storm with their Original 101 Ointment, and us Stylers can certainly see why. It's true that the ointment literally has over 101 uses!
Since starting out over 25 years ago, Rationale skincare has reached cult-status. Rationale users even say that once you start using this luxe, ultra-exclusive skincare brand, it's almost as if you've joined a skincare-cult. We think the brand's air of mystery might have something to do with this, but regardless, the products are insanely good. Rationale is founded on the idea of the 'Essential Six' where users commit to using a strict 6-step skincare routine split into the morning and evening. While this can sound tedious to some, the results are addictive!
https://www.instagram.com/p/Bt24mQPh-dD/
Kevin Murphy is a freelance hairstylist who branched out to create his own chic yet simple haircare brand. Encased in pastel bottles, KEVIN.MURPHY products are as much aesthetically pleasing as they are effective. From toning shampoos and nourishing treatments to texture sprays and dry shampoo, KEVIN.MURPHY offer just about any hair product you would ever need. Our favourite? We can't go past the dreamy musky-floral scented product, Doo.Over – part dry shampoo, part finishing spray.
Liked this? You'll love these! 1. 3 Anti-Ageing Treatments For Youthful, Glowing Skin! 2. Beauty Hacks That'll Cut Your Getting Ready Time By At Least 20 Minutes 3. Everything You Need To Know About Brisbane's First 24/7 Tanning Destination!