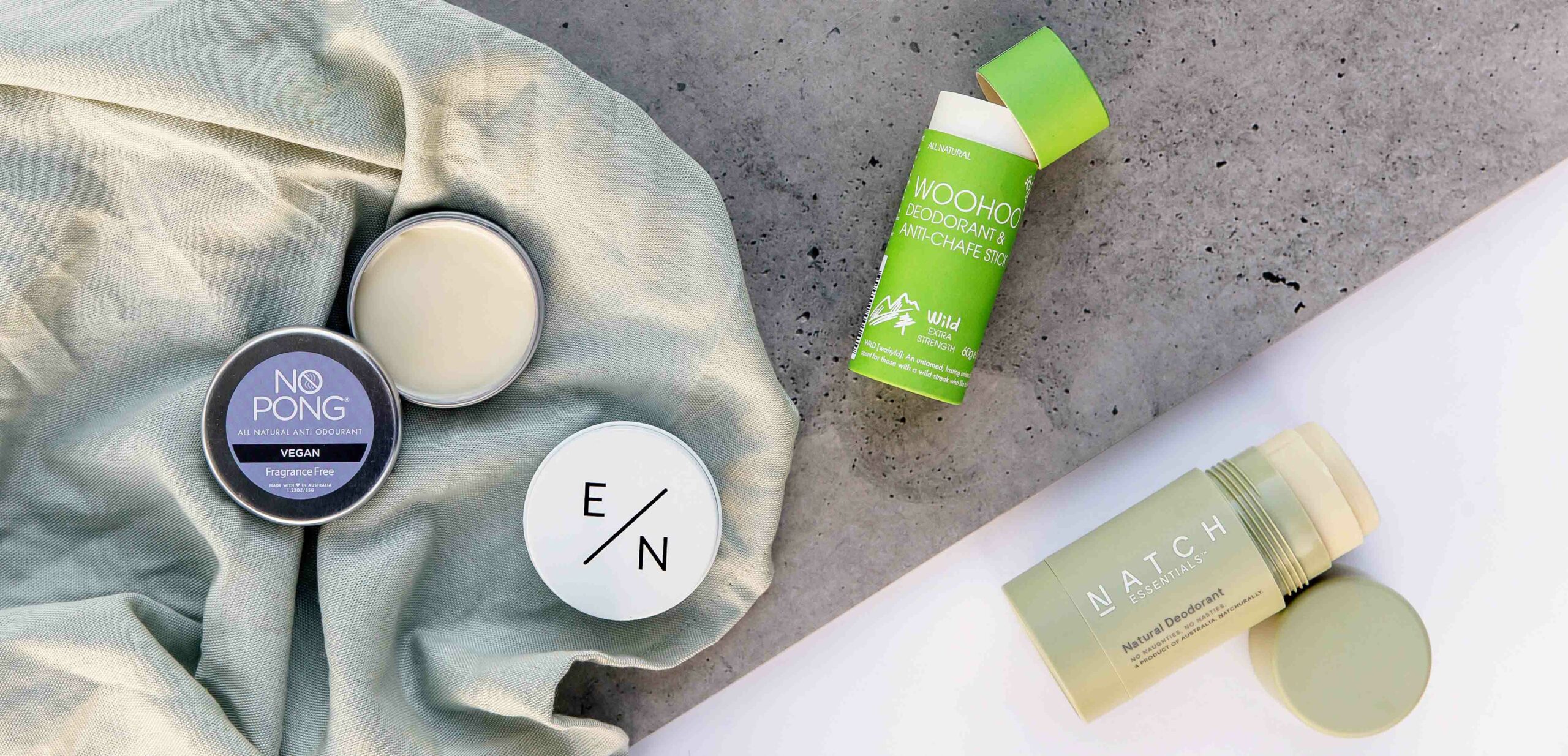 We Tested Four Natural Deodorants
It was no sweat!
---
If you thought natural deodorants meant sticking a crystal in your 'pits and praying to the sweat gods, think again. The leading member of the green beauty community has evolved over the years to keep your body au naturale without smelling that way. Unlike antiperspirants, which often use aluminium to inhibit a normal bodily function (yes, breaking news: sweating is okay), natural deodorants are formulated to keep you feeling splendid.
Because we're so good to you, we broke a sweat, so you don't have to! The Australian national deodorant game is full of strong contenders, so our Stylers put four of the best to the test – Woohoo Body, No Pong, Exposed Naturals and Natch Essentials. Four different Stylers vs four different deodorants: raise your hand if you're ready!
This is an epic natural deo. It's small in size and can slip into handbags. Plus, it actually WORKS! This sexy unisex citrus scent is applied in the morning and not thought of again until the next day. That's right, no reapplying needed here! The balm texture means it stays strong, all day long (meaning less clothes in my washing basket, too!) The only points lost are in the cardboard container. Environmental me says woohoo to zero waste, but it's definitely something that took a little getting used to. Tip: to avoid white residue after applying, dab the area where you apply the deodorant. 
Overall Rating: 5/5
I want a deodorant that does the job, and this did just that. I really liked that it was fragrant-free and vegan, so I could be good to the planet and my skin. I didn't have to give my pits a second thought throughout the workday, and all it took was a quick reapply when I got home to be sweat-free when I went out again. However, I personally did not like the application process. Sticking my fingers in the tin and wiping it on was not ideal for me – if I could get the exact same product in a nice tube, it would be perfect.
Overall Rating: 4/5
Time to sit this one out, Rexona Sexy Bouquet – there's a new deo in town. Exposed Naturals is the name and loving underarms is the game. Well, that's how I feel when I use it. I love this deo! Contrary to many other fellow deo-in-a-tin users, I loved the application process. Sounds cheesy, but it actually makes me feel more "in-tune" with my body. I use the lemongrass and coconut scent, which is fresh AF. I actually find that I sweat MORE using a conventional spray-on deodorant, but Exposed Naturals helps me stay fresh all day with a nice scent. If less BO is a thing, I think I've found it. My only con would be that if I forget to put it on straight after the shower, I have to reach under my clothes with a spray on just for convenience.
Overall Rating: 5/5
As a perpetually late person who's accidentally become a morning runner (to the train), my deodorant needs to hold up. Upon application, the very aesthetically pleasing packaging suggested I give it some time to dry before dressing which definitely didn't help my tardiness, so I put the deo to the test on my commute/sprint. While my forehead was glistening, my armpits were sweet, and I mean that literally – the scent was a lot sugarier than I'm used to. I really liked the waxy consistency and I swear it left my skin feeling softer but the only downside is when you put too much on – it can turn a little gunky at the end of the day so you have to make sure you get it just right!
Overall Rating: 4/5